President Obama has been more connected to the entertainment industry than any other recent president. Having a black American rise to the highest office in our nation also raised questions around how black people are represented in other public spaces. Obama did not greenlight the films that battled for an Oscars less white or pick up television shows that depicted more authentic representations of black life, but he did champion them. In short, it is not a stretch to say the historic moment of electing our first black president opened up discussion about diversity and inclusion in the culture we consume.
As his presidency comes to an end, amid reports that the National Endowment for the Arts and National Endowment for the Humanities could get cut, BuzzFeed News reached out to black artists and entertainers— some in person, some over the phone, and some via email — and asked what they think Obama's impact has been on black people in the arts and entertainment. Below are their slightly edited responses.
1. Denzel Washington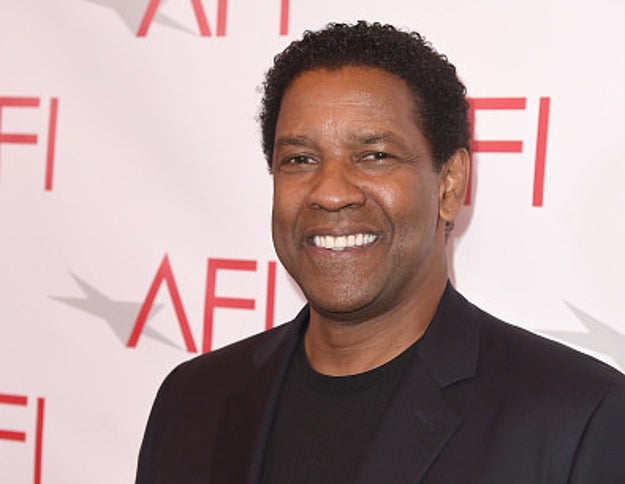 Two-time Oscar-winning actor and director and star of Fences.
Kevin Winter / Via Getty Images
"I'm sure everybody is inspired. Of all colors. I mean I can't tell you how he's directly connected to like a movie getting made, but just him being there. I mean I was there at the inauguration, that was was very inspiring, and just the class, the dignity. Like we were doing A Raisin in the Sun on Broadway and he came to see the play, and came backstage at intermission. … But just watching him and his wife interacting with us, they were truly a power couple."
2. Aretha Franklin
Queen of Soul and winner of 18 Grammys.
Paul Morigi / Via WireImage
"He certainly has exposed a lot of them in different ways. I think that he's been a wonderful, wonderful president for all of the people. Very, very elegant couple and certainly a First Couple. FLOTUS and POTUS."
3. Martin Lawrence
Comedian and star of Martin and Bad Boys.
David Livingston / Via Getty Images
"In all my years, I've never seen the entertainment industry embrace a president such as President Obama, especially in the African-American community. He's relatable, down-to-earth, and our community was so proud to have someone of his caliber represent us. I think I speak for many when I say that I never thought I would live to see a black president … so he gives you hope that no matter the color of your skin, you can live your dreams."
4. Octavia Spencer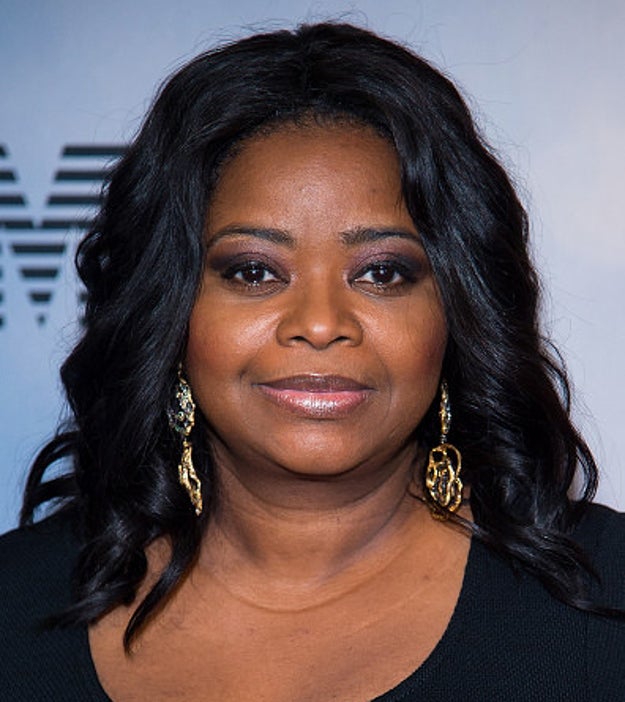 Oscar winner and star of Hidden Figures.
Michael Stewart / Via Getty Images
"I mean President Obama is everything, he has every impact! People want to do stories about him because he's so inspirational, and the fact that he is a pioneer as an African-American president. He's really paid close attention to the arts and that's something to be celebrated."
5. Laurence Fishburne
Emmy- and Tony-winning actor and star of Black-ish.
Jahi Chikwendiu / Via Getty Images
"Well I can tell you personally he has been a huge supporter of our community in the arts. For example, I did a one-man show at the Kennedy Center called Thurgood about Thurgood Marshall and we actually filmed it here, the last six performances, and the president and Mrs. Obama screened it in their theater here. And I can also say I know that they've been watching Black-ish in the theater as well."
6. Uzo Aduba
Two-time Emmy-winning star of Netflix's Orange Is the New Black
Dave Kotinsky / Via Getty Images
"He saw us. It's a wonderful and powerful thing to feel seen. Not to feel like you've been noted for your talents at a distance or, perhaps, somewhere in the background. But to have your merits celebrated in the foreground. Loudly. Chest-wide. Proudly.
"It sends a singular message: You matter and I see you.
"President Obama, with our nation's first lady, created the space for even the most distant-feeling groups to become aware of our presence and value. Along the way, the Obamas made the effortless case that our work is not to be enjoyed by a select few, but exists for all Americans. They reaffirmed the idea that our cultural and artistic expressions have a place within all mediums. From the theater, to film and television, to hip-hop and jazz, President Obama invited us in and showcased, to the world, how our art can also elegantly adorn our nation's finest house, for our nation's highest offices in the land.
"He saw us. And that has meant all the world."
7. Don Cheadle
Golden Globe–winning actor, director, and star of Miles Ahead.
Michael Tran / Via FilmMagic
"I don't know in the arts — I mean, I think he's had an impact on the world and we are a part of the world. I think, hopefully, he's given many African-Americans — well not just African-Americans, but all Americans — the understanding and belief that you can achieve and accomplish and don't let obstacles stand in your way. But he's a big supporter of artists that are trying to find their unique voice and not conform, and to do them. And I think that's always very necessary for an artist to thrive, is to stay true to themselves."
8. Brian Stokes Mitchell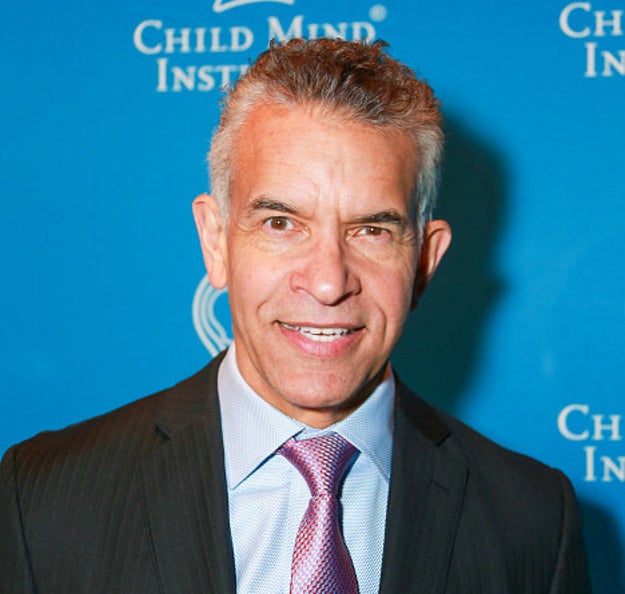 Tony-winning actor and singer.
Victor Hugo / Via Getty Images
"We have a 13-year-old and for him to know an African-American president — he's had the opportunity to meet him, and for him to–it's the first president he's actually been conscious of really for the last eight years, and to know that an African-American could be president. In my childhood that didn't happen, so here we have somebody that's not only been the president, but has been a president with class and grace and humor and wit and coolness and moderation and intellect and passion and love for his wife and his family, and he's been a great example for the country."
9. Aisha Tyler
Comedian, co-host of The Talk, and star of Archer and Criminal Minds.
Justin Baker / Via FilmMagic
"Obviously President Obama has been an active patron of the arts of all cultural provenances, from hosting film screenings and musical performances at the White House, to the active involvement of activist artists such as Common, Katy Perry, and John Legend in both his campaigns and subsequent inaugurations. But I think his deepest and most expansive impact on artists has been to help young African-Americans — through his own example — to see more clearly that the culmination of effort, vision, inspiration, and dedication is the ability to positively impact how we see ourselves, and others, in this nation. Greatness requires sacrifice, compassion, and deep, unwavering commitment, and that is true whether you are a musician, an actor, a writer, or a young politician hoping to contribute to the greatness of the country of your birth.
"He's also the coolest president we've ever had, bar none. Since he's been in office, we've all had to up our swag game."
10. Orlando Jones
Star of BET's Madiba and Starz's American Gods.
Gregg Deguire / Via WireImage
"James Baldwin once wrote, 'Not everything that is faced can be changed. But nothing can be changed until it is faced.' In the entertainment industry, we pursue impossible dreams. It becomes easy to suppress hope and instead fear the ridicule that comes with failure. But the day the White House opened its doors to the Obamas, my outlook changed.
"My daughter, Raquel Evan Jones, is 6 and a half years old. (The half is über-important.) Raquel has only known one president and first lady. She is not tainted by any political agenda. Her interest in politics is rooted in the fact that she sees leadership that looks like her own family. She believes she can make a difference. She believes in a just and inclusive world. Her mother and I didn't instill those beliefs in her alone. The Obama family played a key role in that. They've built a legacy that will outlive them.
"In Hollywood, home to the most liberal bigots in the country, it's easy to be jaded. The Obamas have made it easy to dream again."
11. Courtney B. Vance
Emmy-winning star of FX's American Crime Story: The People vs. O.J. Simpson.
C Flanigan / Via Getty Images
"I think President Barack Obama's impact will be felt far and wide for many years to come. I believe that he will ultimately go down as one of the greatest presidents of all time. And I say this not just because he impacted artists of all hues and colors. I say this because he and his wife were the right people at the right time. Through their dignity, compassion, and kindness, our country was viewed as a dignified, compassionate, and kind country. He continually attempted to appeal to the greater good, to the best in all of us. He continually tried to remind us that our country works best when all of us are succeeding and prospering; and that if one portion of us is struggling, we are all struggling. And that is not just a president for artists. That is a president for all people…and for all time."
12. Amber Riley
Singer and star of Glee. Season 17 winner of Dancing with the Stars.
David M. Benett / Via Getty Images
"As a black entertainer, being invited to the White House to not only perform but also speak has truly challenged me to use my art and platform responsibly. Sharing opinions in this industry used to feel so taboo, but Obama's presidency made me feel like I was a part of the conversation, not just a bystander looking on while America just happened. I have never in my life seen so many artists come together and get behind a president, whether it was his campaign or whether it was to support him in general. It made me feel American. And I cannot thank President Obama and first lady Michelle enough for understanding the importance of art and how it really does reflect the time and our social climate. I am truly going to miss them."
13. Louis Gossett Jr.
Oscar-winning star of An Officer and a Gentleman.
Paul Archuleta / Via FilmMagic
"Barack Obama's presidency set the tone for the present and the future of America: a peaceful coexistence of all races and religions. One nation, under God, indivisible, with liberty and justice for ALL. His eight-year term brought that consciousness to light. For that, and many other reasons, I am deeply and truly grateful."
14. Tika Sumpter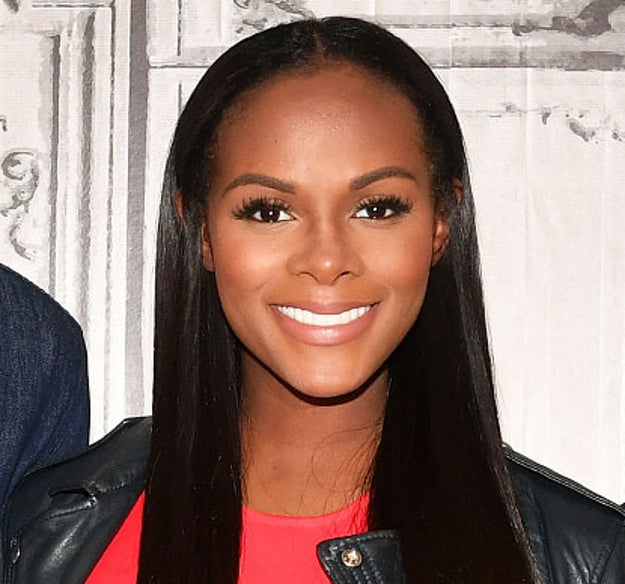 Star of Southside With You.
Slaven Vlasic / Via Getty Images
"I made a movie about him and Queen Michelle. They had a huge impact on my end. The film is all about love. I think they inspired a lot of people to love again and forge true partnership through friendship. I just love them."
15. Brian Tyree Henry
Star of FX's Atlanta.
David Crotty / Via Getty Images
"MY president. I just love saying that. MY president has shown me more about love than any other president I have ever seen. To love the skin you're in, to honor the craft you cherish, and to be you, unapologetically. Blackness personified. Pride unhinged. Thank you, sir."
16. Sterling K. Brown
Emmy-winning star of FX's American Crime Story: The People vs. O.J. Simpson and NBC's This Is Us.
Kevork Djansezian / Via Getty Images
"What Brian said."
17. Jeffrey Bowyer-Chapman
Star of Lifetime's Unreal.
David Livingston / Via Getty Images
"I believe that opening the doors to the White House as widely as Barack and Michelle Obama have over the past eight years has opened a world of possibilities to countless young artists of color across this country. I remember the moment I saw the cast of Hamilton performing for the president and first lady and thinking, 'This is exactly what has been missing!' The opportunity for little boys and girls of color to finally see behind the walls of the White House and be met with reflections of themselves thriving with such artistic passion and creative joy was life-changing for millions, I'm sure. I know it certainly was for me."
18. Misty Copeland
Principal dancer at the American Ballet Theatre.
Earl Gibson III / Via WireImage
"There has been a real decline in the support of the arts in America, particularly in the educational system. I'm proof of the benefits the arts can have on people's lives. I've witnessed this through and through all over the world. President Obama understands this and demonstrated it by his willingness to support me and my voice in how representation matters on and off the stage. Being a member of the President's Council on Fitness, Sports and Nutrition has been an eye-opening experience to see his stance on the importance of these things coming together all in one place — schools.
"As a black woman, having the president of the United States be able to relate to all of us has brought incredible strength to our communities, especially this generation that has grown up under his presidency — they can see a future and possibilities for themselves more so than any other time in history."
19. Mario
R&B singer and songwriter.
Jason Laveris / Via FilmMagic
"President Obama's eloquence and overall persona, even when presented with adversaries, inspired me as a writer and a visionary. He showed us by example how to remain calm and focused under pressure. He embodied all of the characteristics of a true leader."
20. Ashton Sanders
Star of Moonlight.
David Livingston / Via Getty Images