From Beauty and the Beast to Blade Runner 2049, and A Series of Unfortunate Events to Big Little Lies, there are a lot of new film and television offerings to be excited about. In chronological order!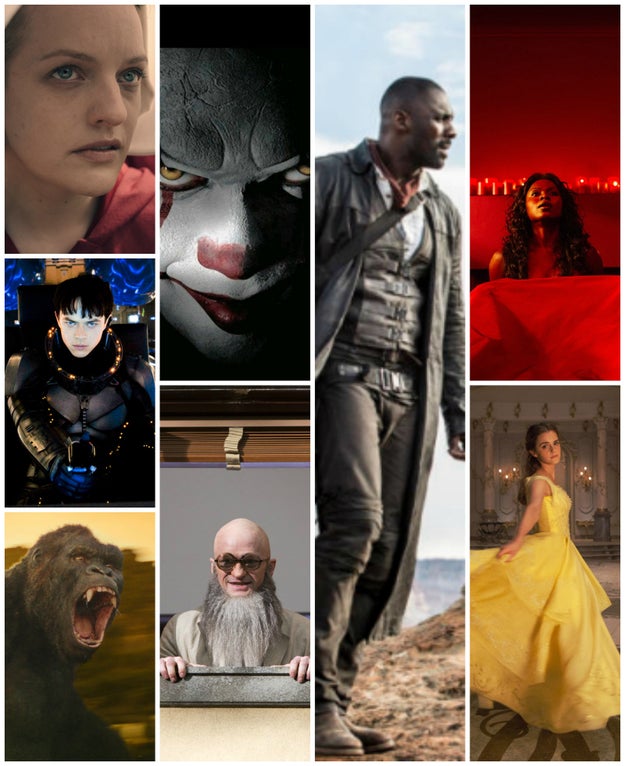 Clockwise from top left: Hulu, Warner Bros., Sony, Starz, Disney, Netflix, Warner Bros., EuroCorp
The New Celebrity Apprentice, Jan. 2 (8 p.m. on NBC)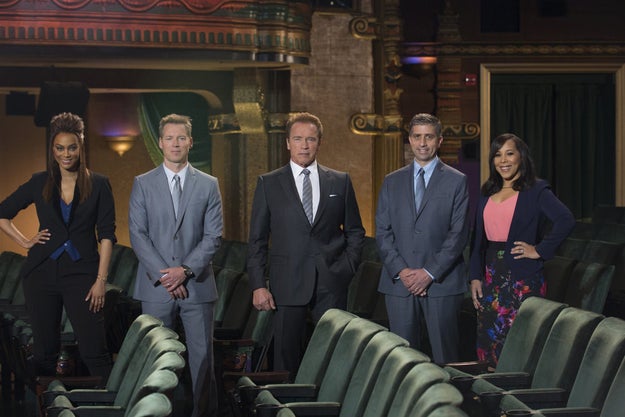 Arnold Schwarzenegger takes over for PEOTUS Donald Trump. (That is an insane sentence to write!) Boy George, Snooki, Kyle Richards, and Ricky Williams are among the notable names competing this time. This show was in the news recently because it was revealed that Trump will continue to get an executive producer credit. Not everyone in the cast is happy about it!
NBC
Beyond, Jan. 2 (9 p.m. on Freeform)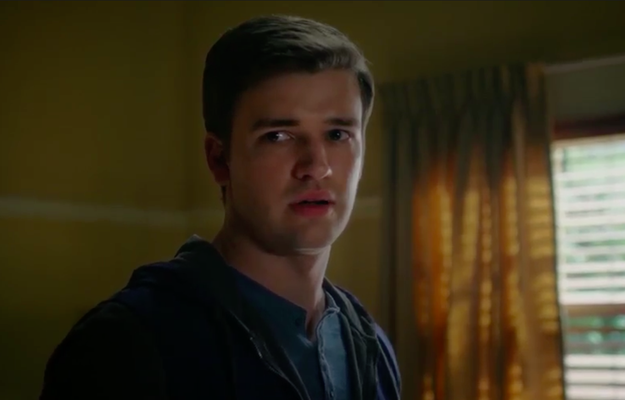 After being comatose for 12 years, Holden Matthews (Burkely Duffield) wakes up as a grown adult, and also with supernatural powers. Adam Nussdorf created this show, and David Eick (Battlestar Galactica) and Tim Kring (Heroes) are also executive producers. Freeform is trying something new here with its delivery of Beyond: All 10 episodes will go up on the channel's app, its website, and on Hulu on Jan. 2.
Freeform
Star, Jan. 4 (9 p.m. on Fox)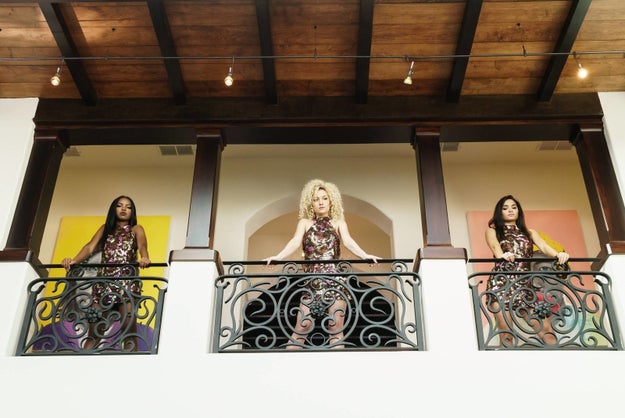 If you watched the sneak preview of the Star pilot earlier this month, then you know it's not campy the way Empire — the other Fox show by creator Lee Daniels — can be. In fact, it's dark AF! Star is the origin story of a girl group destined for celebrity and all of its trappings. Jude Demorest plays Star, straight out of foster care; Brittany O'Grady is Star's sister, Simone, whom Star breaks out of a foster home by nearly murdering Simone's rapist foster father; and Ryan Destiny is Alexandra, a rich girl dying to break away from her famous musician father (Lenny Kravitz). The threesome head down to Atlanta to find Queen Latifah's Carlotta, who was in a group with Star and Simone's mother. It's kind of messy, and the relationships move too quickly. But as with Empire, the original music is impressive, and so is the mostly unknown talent leading the show.
Fox
---