"No regrets. I don't think you can be an online creator and think that you made any big mistakes."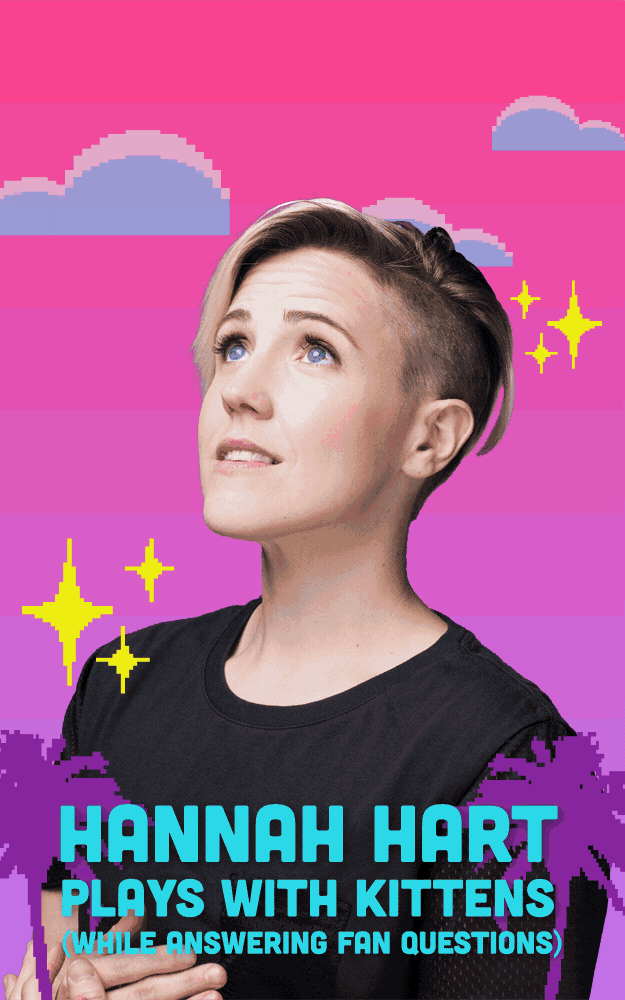 Hannah Hart is undoubtedly one of YouTube's most hilarious stars. From her wildly successful online series My Drunk Kitchen to her latest book, Buffering: Unshared Tales of a Life Fully Loaded, Hannah has proven to be a force on the internet and beyond. To celebrate her brand new show I Hart Food on Food Network, Hannah stopped by BuzzFeed to answer YOUR most burning questions while talking soufflés, Malibu rum, and of course…kittens!
Macey J. Foronda / Angelica Baini / BuzzFeed
Why did you create My Drunk Kitchen?
Hannah Hart: I started out My Drunk Kitchen as a joke for a friend. I was a proofreader working at a translation firm — I had just moved from San Francisco to New York — and a friend of mine…[stops to pet kitten] He's so cuddly and warm! A friend of mine was going through a little bout of depression and I just wanted to make a joke to cheer her up!
BuzzFeed
HH: I Hart Food is a show that's about going to different cities across America and seeing how each of those areas highlight local ingredients. How many ways can you cook a lobster? Isn't it all basically the same? That's something we explore.
---
Read the rest of the story on BuzzFeed