"NBC's like 'You know who we didn't like? Jim.'"
Look, if you say you didn't feel ~some type of way~ about John Krasinski's Jim Halpert on The Office, you're lying.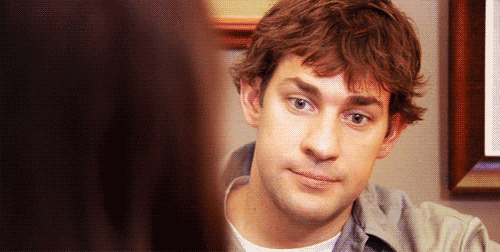 Even though, admittedly, he could be the worst sometimes.
NBC
And, if you hadn't heard, NBC has teased a possible reboot of the popular series, amid the resurgence of many other popular shows like Roseanne and Will & Grace.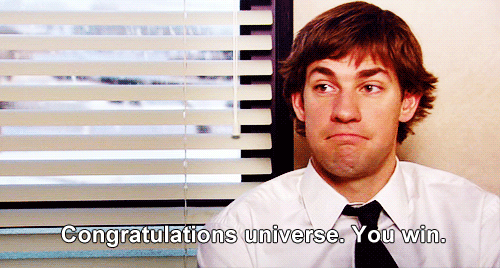 NBC
So, when he appeared on The Ellen Show this week to promote his directorial film debut, A Quiet Place, Ellen was unafraid to just straight-up ask if he'd be down for a reboot.
The moment starts at roughly 5:25, but the whole interview is GOLD.
NBC / Via youtube.com
Before we even get there, Ellen and his relationship is absolutely precious.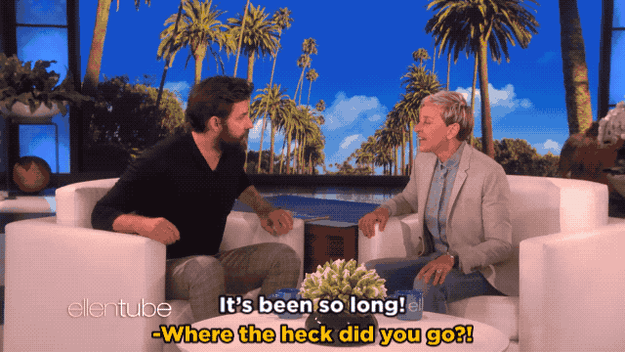 NBC
Anyway, Ellen asked if he'd simply ~heard~ about the ~possibility~ of a reboot, and it turns out NO ONE HAS CONTACTED HIM YET.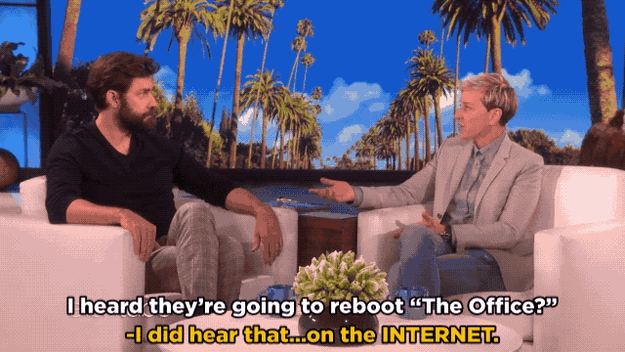 NBC
He went on to joke that, perhaps, NBC has been harboring some ~secret feelings~ about the character.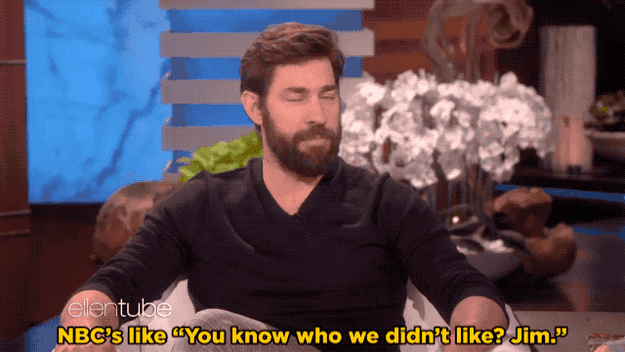 NBC
Which he found very upsetting, in the most Jim Halpert way imaginable.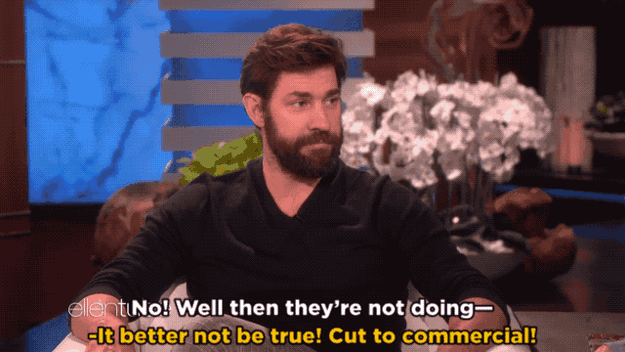 That sarcasm, though.
NBC
But, as it turns out, he'd be FULLY DOWN to "suit up" and get the original Dunder Mifflin squad back together if the situation ever presented itself.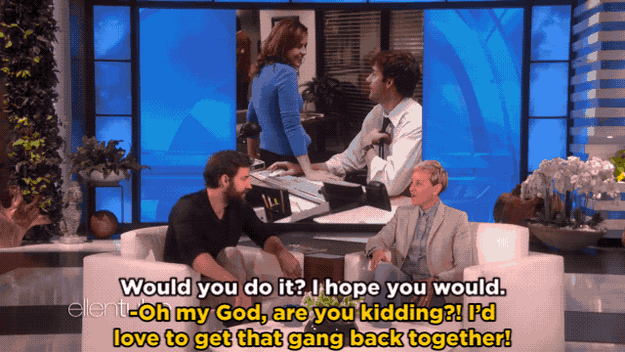 NBC
You hear that, NBC? GET ON THIS NOW. And, while you're at it, get the assistant (to the) regional manager on the line, stat!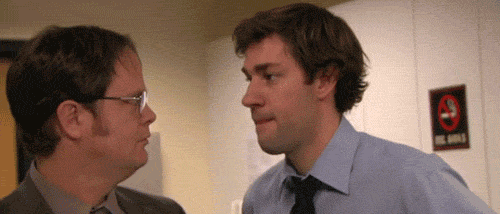 NBC