According to CBS, he's there filming segments there for upcoming episodes of The Late Show.
Well, Colbert's adventure continued on Friday when he appeared on the Russian show Evening Urgant.
During a drinking game of Russian roulette with host Ivan Urgant — where all the shots were apparently vodka — Colbert stopped for a second to make an announcement.
"I am here to announce that I am considering a run for president in 2020," he joked, as the audience cheered.
"And I thought it would be better to cut out the middleman and just tell the Russians myself.
"If anyone would like to work on my campaign in an unofficial capacity, please just let me know," he deadpanned.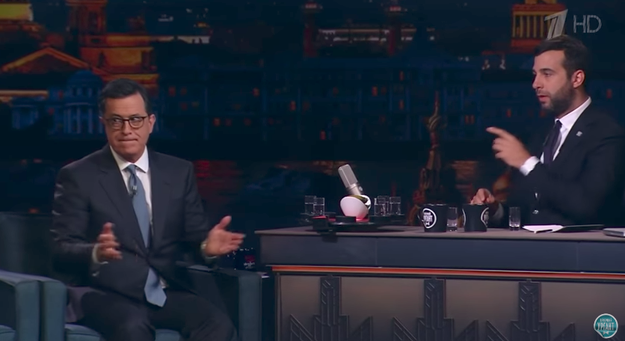 Earlier Colbert raised a toast "to the beautiful and friendly Russian people."
"I don't understand why no members of the Trump administration can remember meeting you," he joked.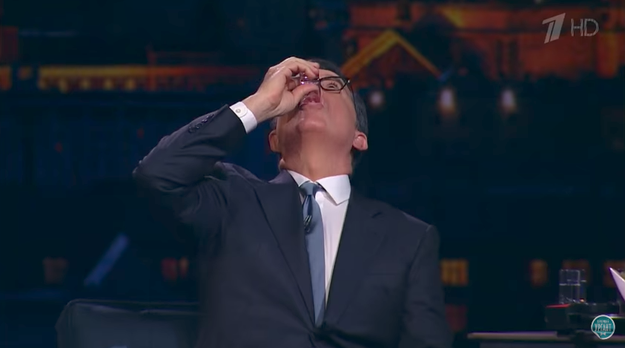 Colbert also told Urgant he was "so honored" to be a guest on his show.
"This is the state TV, so you're officially an employee of the state," Colbert said.
"I look forward to going back to America and testifying before the Senate Intelligence Committee about colluding with Russia," he joked.
Watch the full interview (without subtitles) here: