WHEN WILL WINTER GET HERE ALREADY?!?
The second trailer for the penultimate season of Game of Thrones dropped today and it's EPIC as hell.
The trailer starts off with Sansa Stark walking through the Godswood at Winterfell, amid an ominous voiceover by Littlefinger talking about fighting "everywhere," not just in the north and the south.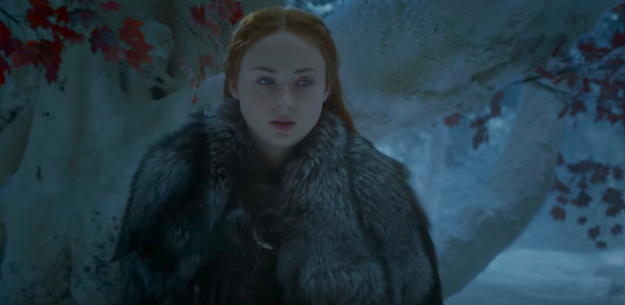 HBO
And it certainly looks like we'll see fighting everywhere, based on the trailer. We see Jamie Lannister overseeing a group of Lannister archers.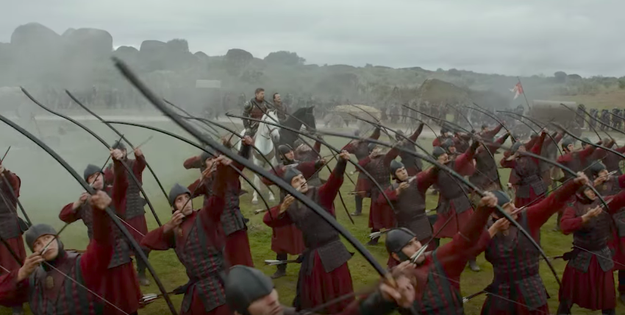 HBO
We also see more of the Night King and his armies on the move, which doesn't bode well for anybody on the opposite side of the wall, TBH.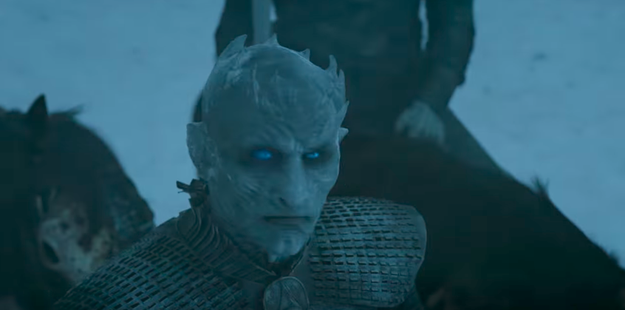 HBO
---