Who knew?
Before Anthony "The Mooch" Scaramucci was director of communications at the White House, he had a burgeoning producing career in Hollywood.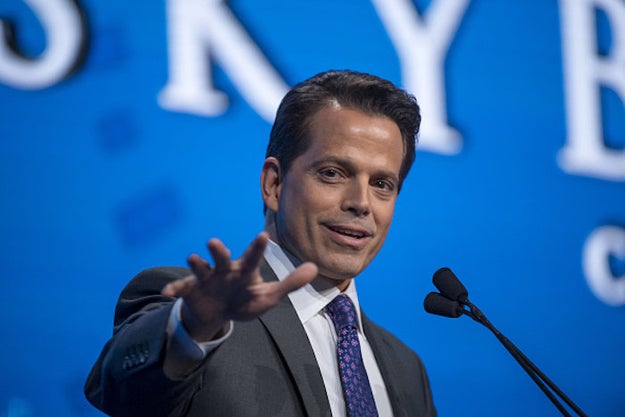 Mark Wilson / Getty Images
In 2012, while he was still managing the SkyBridge hedgefund, Scaramucci invested in a film titled Big Words, directed by This American Life producer Neil Drumming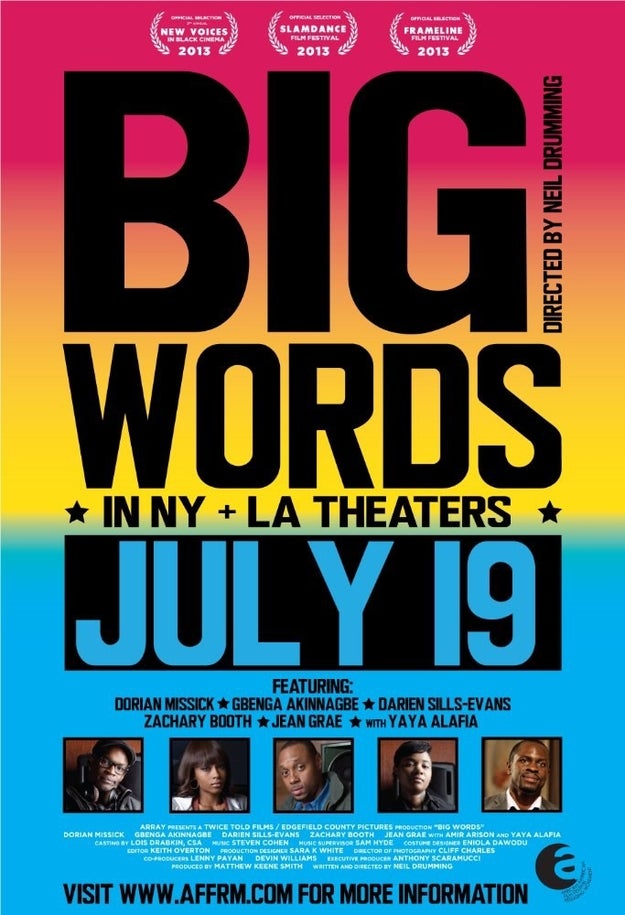 ARRAY
The film, starring Gbenga Akinnagbe and Yaya DaCosta, is about thirtysomething former members of a promising rap group working through their struggles, regrets, and change right around the 2008 presidential election.
On Friday, Big Words director Drumming shared his experience working with Scaramucci on the project on Facebook.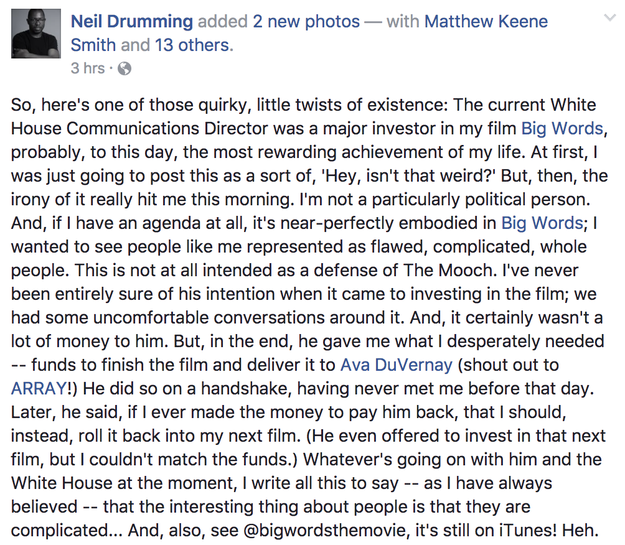 Drumming said he wasn't sure of Scaramucci's intentions investing in the project, and had some "uncomfortable conversations" with him about it. But upon finishing the film, which was distributed by Ava DuVernay's ARRAY (then AFFRM), Scaramucci told Drumming that if he "ever made the money to pay [Scaramucci] back, that [he] should, instead, roll it back into [his] next film."
Neil Drumming / Via Facebook: neil.drumming
---