Omaha provides the perfect spring break getaway for your whole gang. Here's a guide to the city's kid-centered attractions, family friendly restaurants, and spaces welcome to wiggles and giggles. (Don't forget to download the Omaha Savings Pack for discounts to top attractions before you go!)
Saturday
9 am Archetype Coffee     Fuel up for a big day of fun in Omaha. At Archetype Coffee's Little Bohemia location, parents savor small batch roasted coffees and perfectly crafted cappuccinos and cortados. Kids plow into pastries like moist muffins, scrumptious scones and overstuffed breakfast sandwiches. Good news – you're less than 5 minutes' drive to your next destination. 
10 am Omaha's Henry Doorly Zoo and Aquarium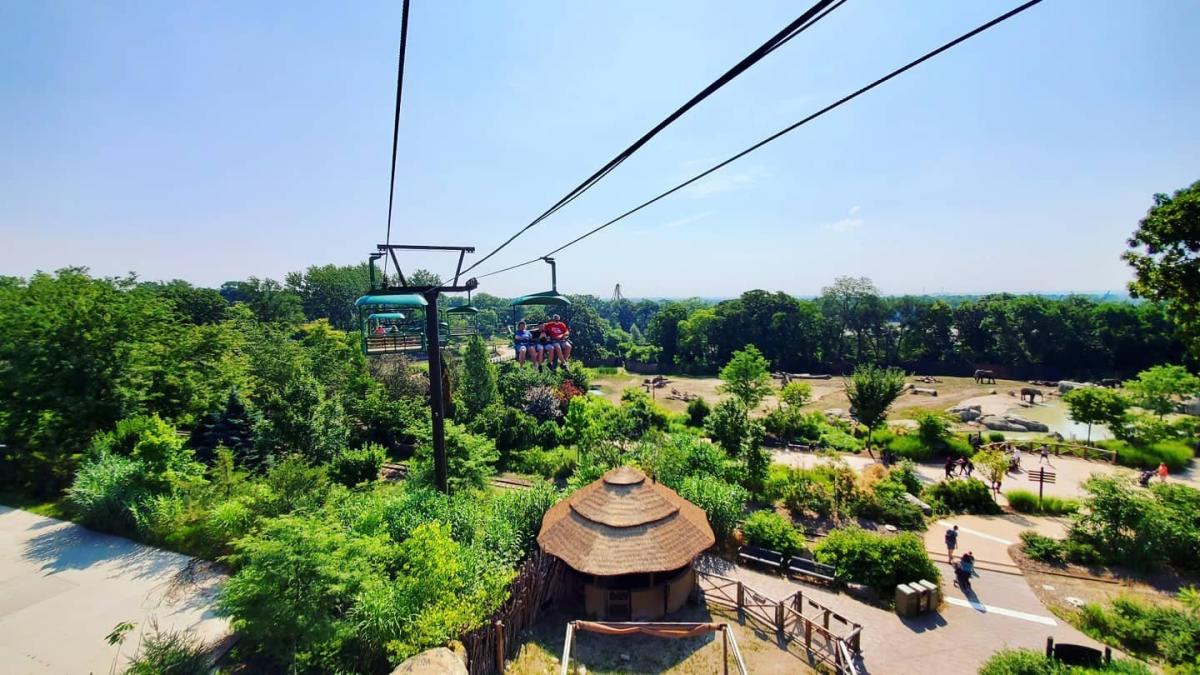 Visit one of the world's best zoos and say hello to some of the world's biggest babies. Three baby elephants tumble and play in the African Grasslands at Omaha's Henry Doorly Zoo and Aquarium. Born in Omaha, they're a testament to Zoo's conservation mission. Species from around the world find safe and enriching habitat in 160 acres of exhibits – and that makes for lots of interesting activity for visitors. We generally recommend spending a full day at the Zoo, but there are ways to see more with less time. Take a Skyfari on an open air chair lift for a bird's eye view of the exhibits, or chug around the perimeter on the Omaha Zoo Railroad powered by a steam locomotive that will delight your little engine fans. Grab lunch at one of the many delightful eateries inside. 
3 pm Gene Leahy Mall at the Riverfront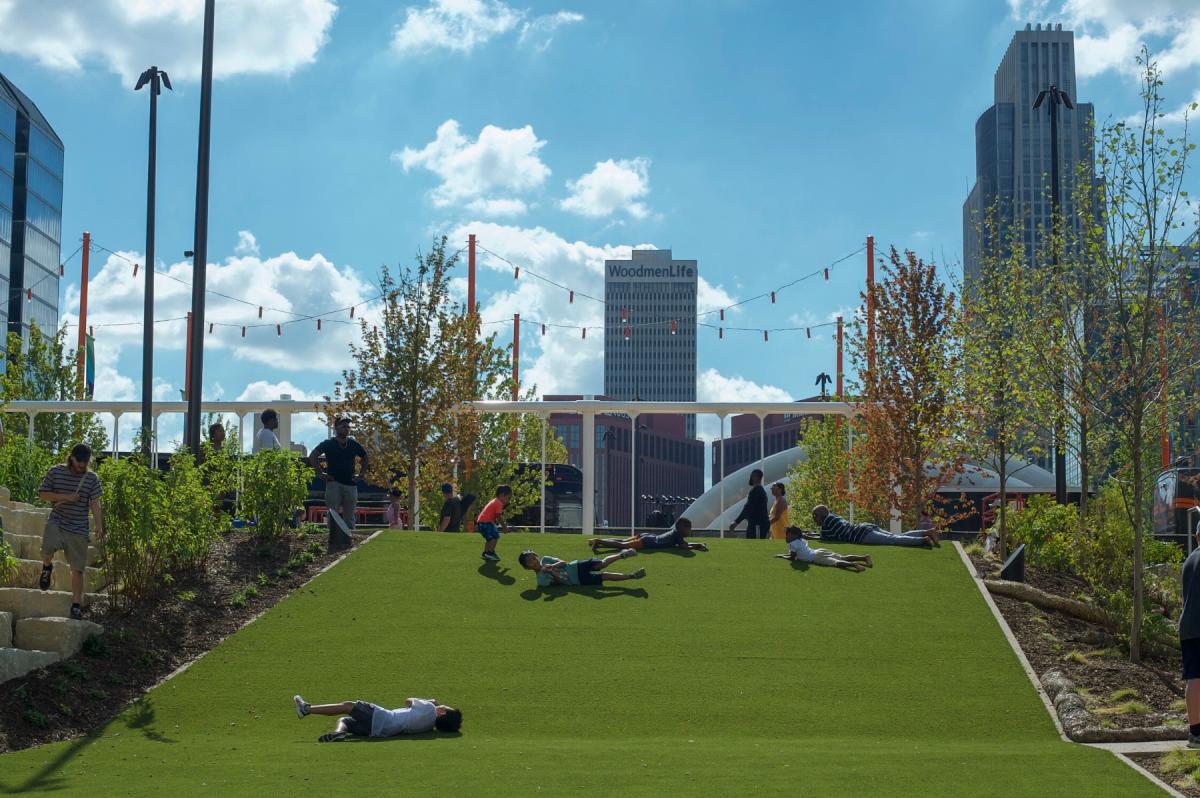 Next, stroll (or roll, like the kids pictured above) one of the city's most remarkable new attractions. Reopened in summer 2022 after thorough renovation, the Gene Leahy Mall at the Riverfront offers many surprises like giant porch swings, hammocks, fire pits, a sculpture garden, a performance pavilion, green space, a cascade fountain and a boat pond. During the redesign, historic features remained – like a pair of iconic giant slides – but the city amplified the fun with the addition of an innovative new playground. Kids clamber up arches and a bouldering wall, weave through a rope forest and tumble down green turf.
4 pm Ted & Wally's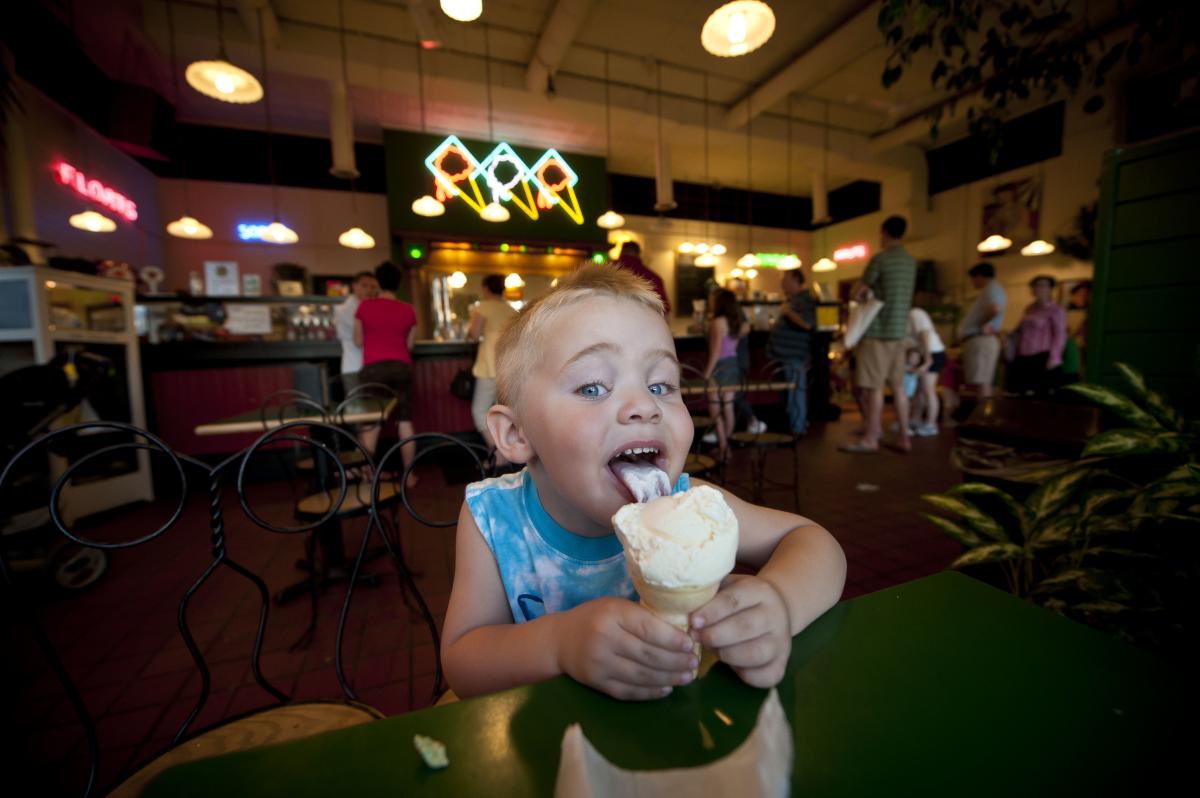 When you're traveling in Omaha, no one will judge you for eating dessert before dinner – especially at one of our amazing ice cream shops, where farm fresh isn't a buzzword but a way of life. Ted & Wally's in the heart of the Old Market scoops up delicious ice creams made from scratch with ingredients sourced from local producers. Try the Butter Brickle, an Omaha invention.
5 pm The Rose Theater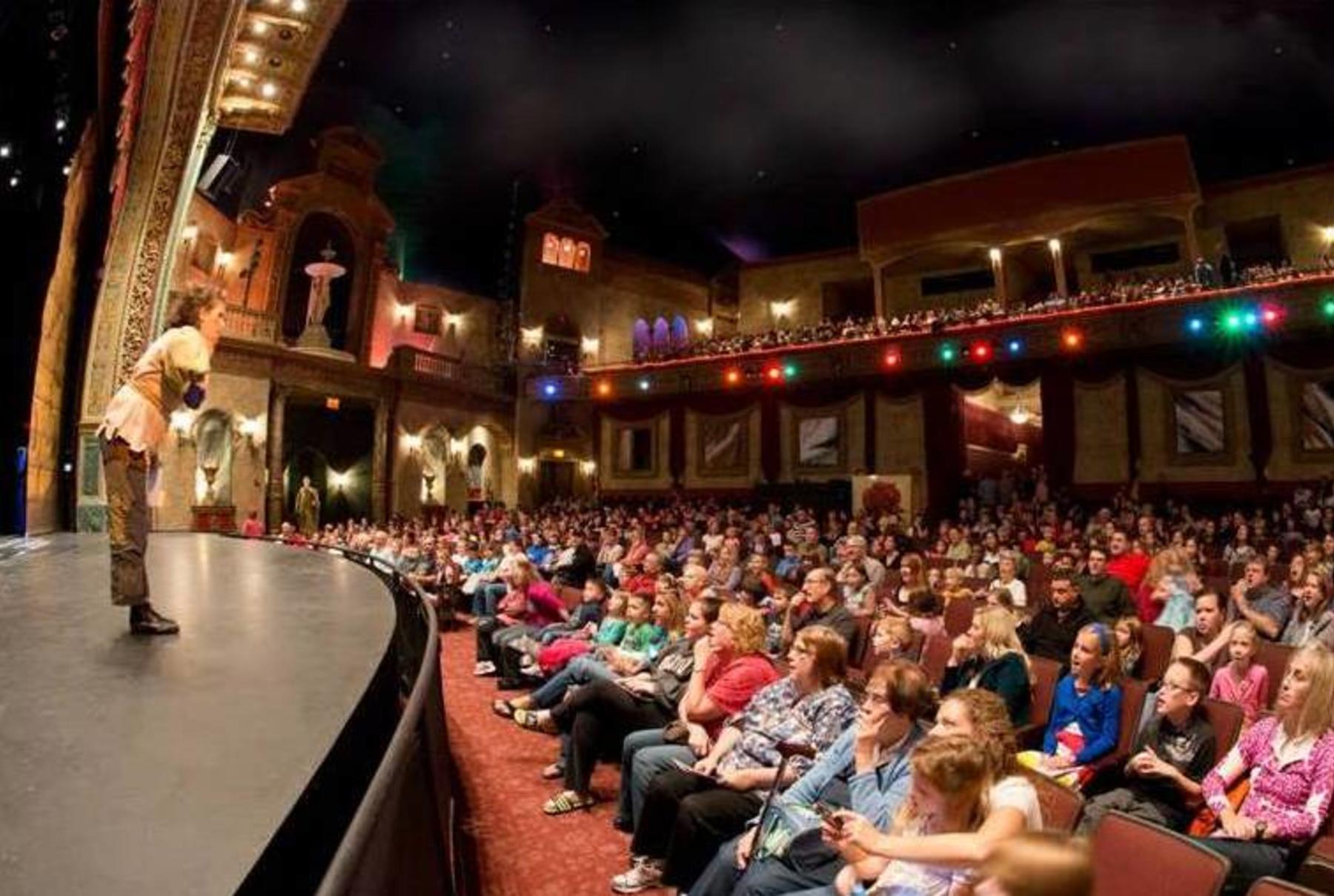 Ready for a comfy seat and some laughs? Head to the Rose Theater, which has 5 pm shows on Saturdays. The children-centered performances run about an hour. Take time to admire the opulent building before or after the performance – it combines a unique blend of Moorish and Classical architecture. To put that in kid-speak, it looks magical. 
6 pm Rathskeller Bier Haus & Restaurant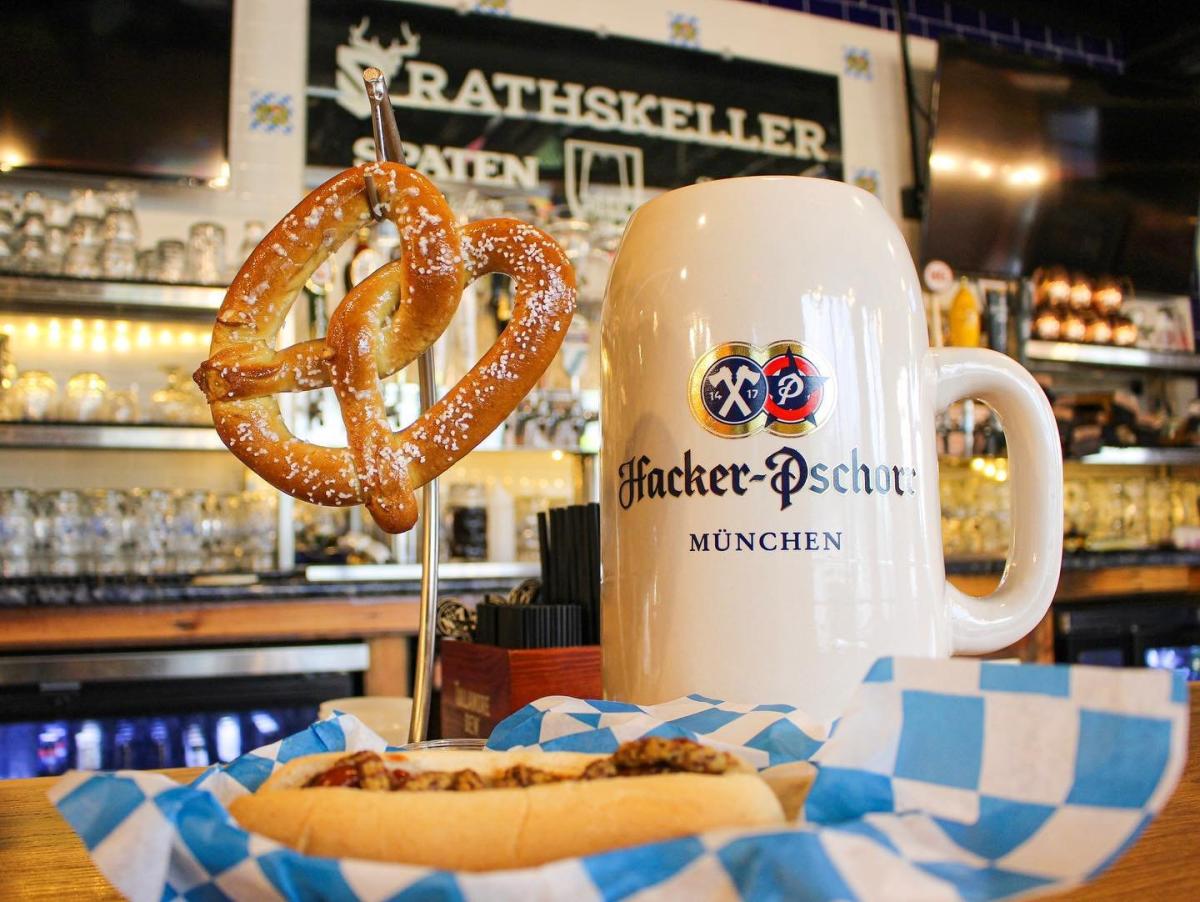 At Rathskeller Bier Haus, parents sip frothy mugs of German beer while kids run around on the lawn or play cornhole. Generously portioned mains include classic German wursts, flatbreads, sandwiches and soup. Don't miss the Reuben pretzel – a freshly baked pillow-soft poof stuffed with corned beef, gooey Swiss cheese and Russian dressing.  
Sunday
9 am Lola's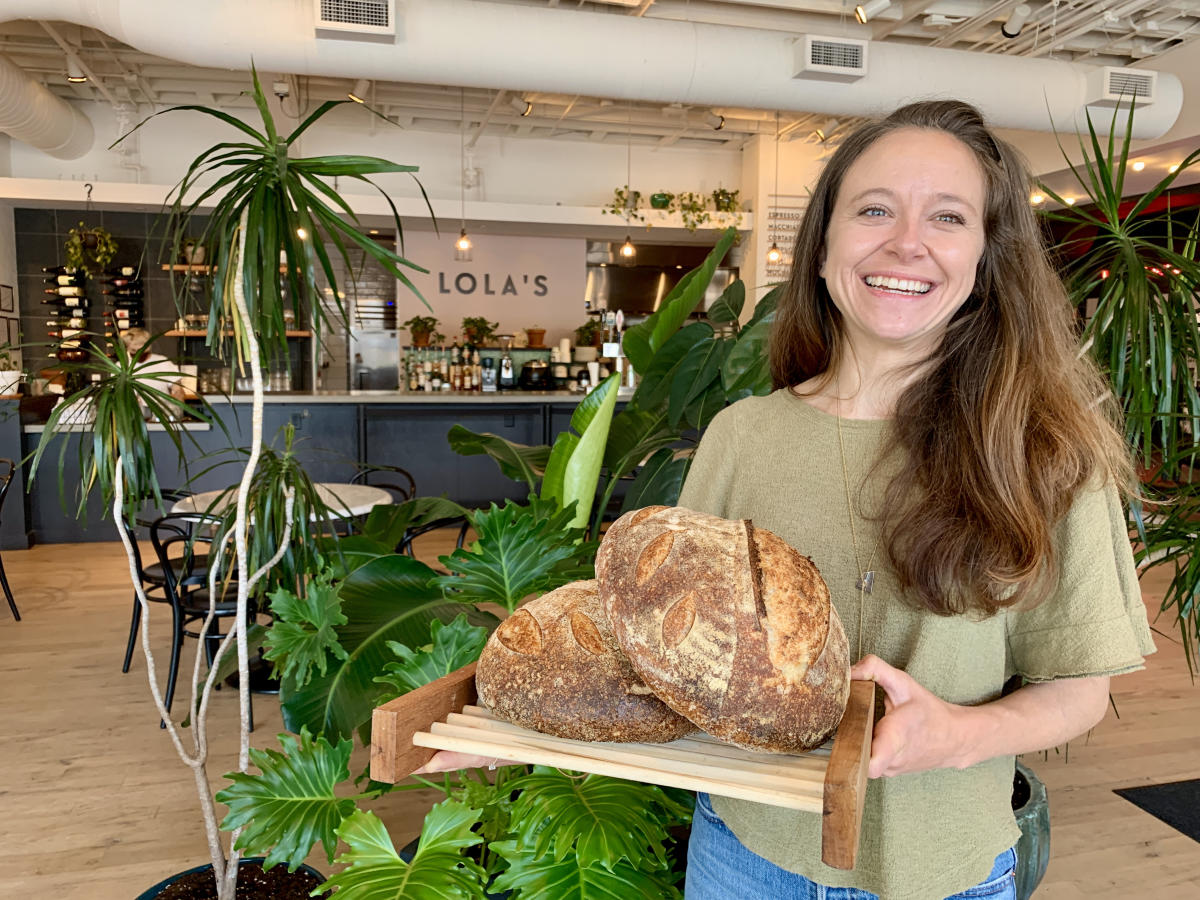 You covered a lot of ground yesterday, so start the day with a leisurely breakfast at Lola's. A partner with the theater next door, this Dundee neighborhood café prides itself on simple food crafted with high-quality seasonal ingredients. Sourdough Blueberry Pancakes come piping hot with real maple syrup. Shakshuka, eggs baked in savory tomato sauce with olive oil, onion, garlic and spices and served with sourdough ciabatta, also provides a robust start to the day. Grab coffees to go for your next excursion.
10 am Film Streams @ Dundee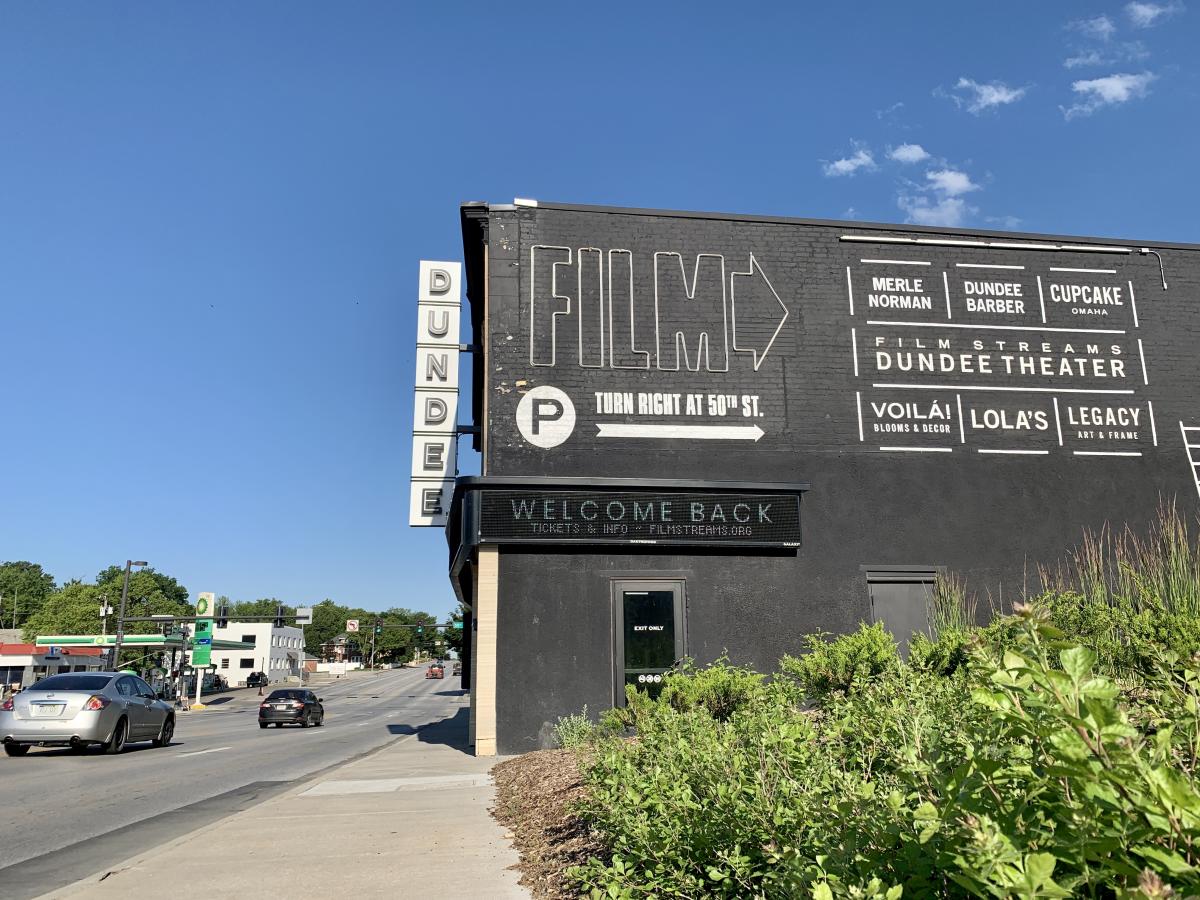 On weekends, Omaha's longest-surviving neighborhood theater, the Dundee Theater, screens classic kids movies, from Matilda to ET. You'll appreciate the rest before taking on the next part of your Omaha adventure.
12 pm Bob Kerrey Pedestrian Bridge and OMAR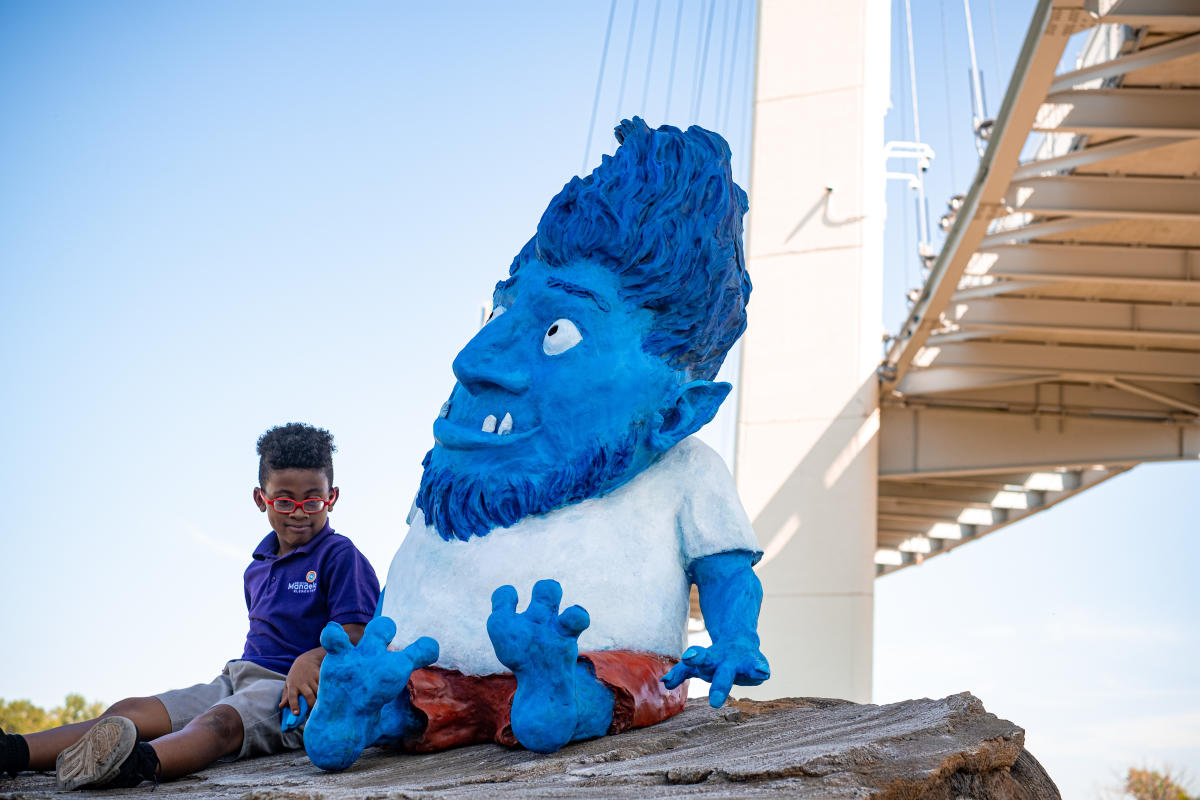 Meet Bob – Omaha's most famous bridge – and OMAR, the friendly troll who found a home with him. Kids love rubbing OMAR's big blue toes for luck and learning the story of how he came to live in Omaha. Next, go "Bobbing" – stroll the 3,000-foot long walkway to the spot over the Missouri River where Nebraska and Iowa state lines meet – and stand in two states at once! Take in the amazing views before heading back to the Nebraska side, where kids can splash in the interactive water feature.
1 pm Kitchen Table          
You might be far from home during your visit to Omaha, but you can still enjoy that homey feeling when you dine at Kitchen Table, which makes scratch-made soups, grain bowls, sandwiches and salads with locally sourced ingredients. Brick interior walls, vintage lights and an expansive collection of houseplants add to the coziness. 
2 pm Omaha Children's Museum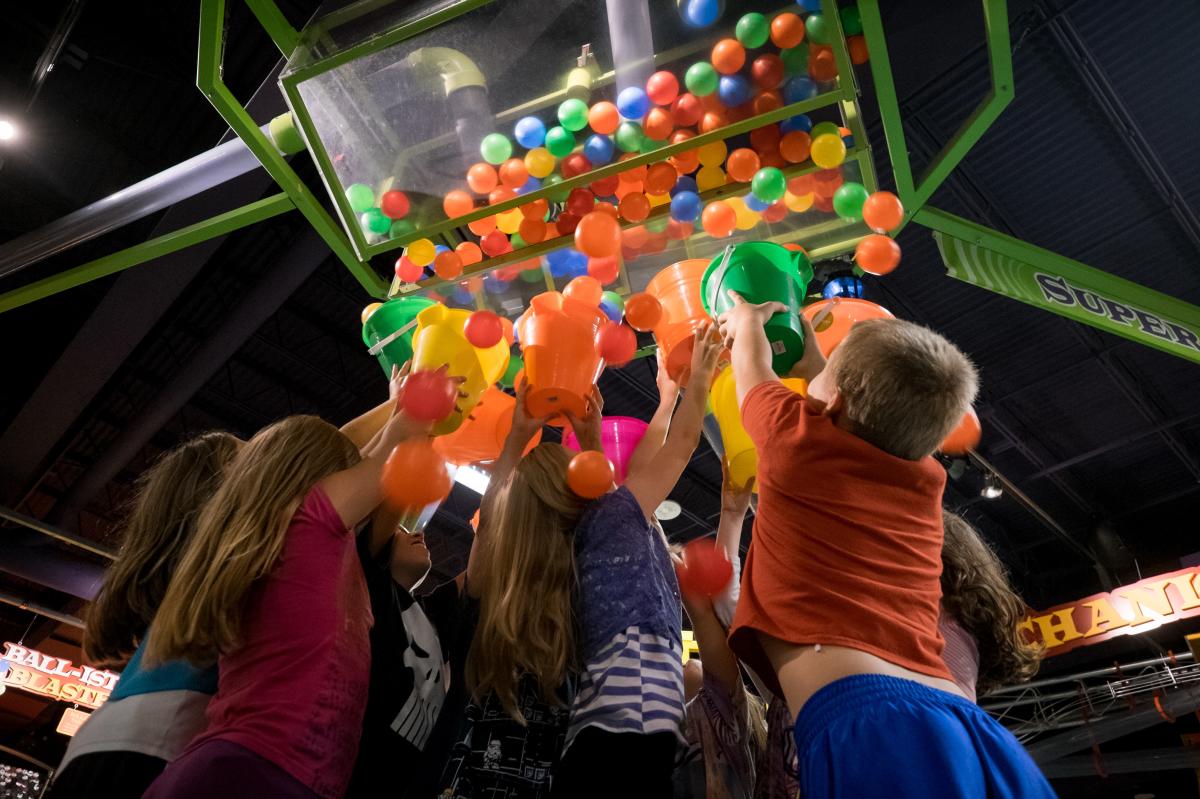 Bellies satisfied, it's time to feed the imagination. At Omaha Children's Museum, kids can explore careers in banking, retail, medicine and agriculture at hands-on play stations. Little creatives discover opportunities to use a paint brush or a hammer. Don't miss the Super Gravitron, an enormous ball machine. Special rotating exhibits feature historic, cultural or scientific themes, and daily programs range from beading to chemistry.         
5 pm Old Market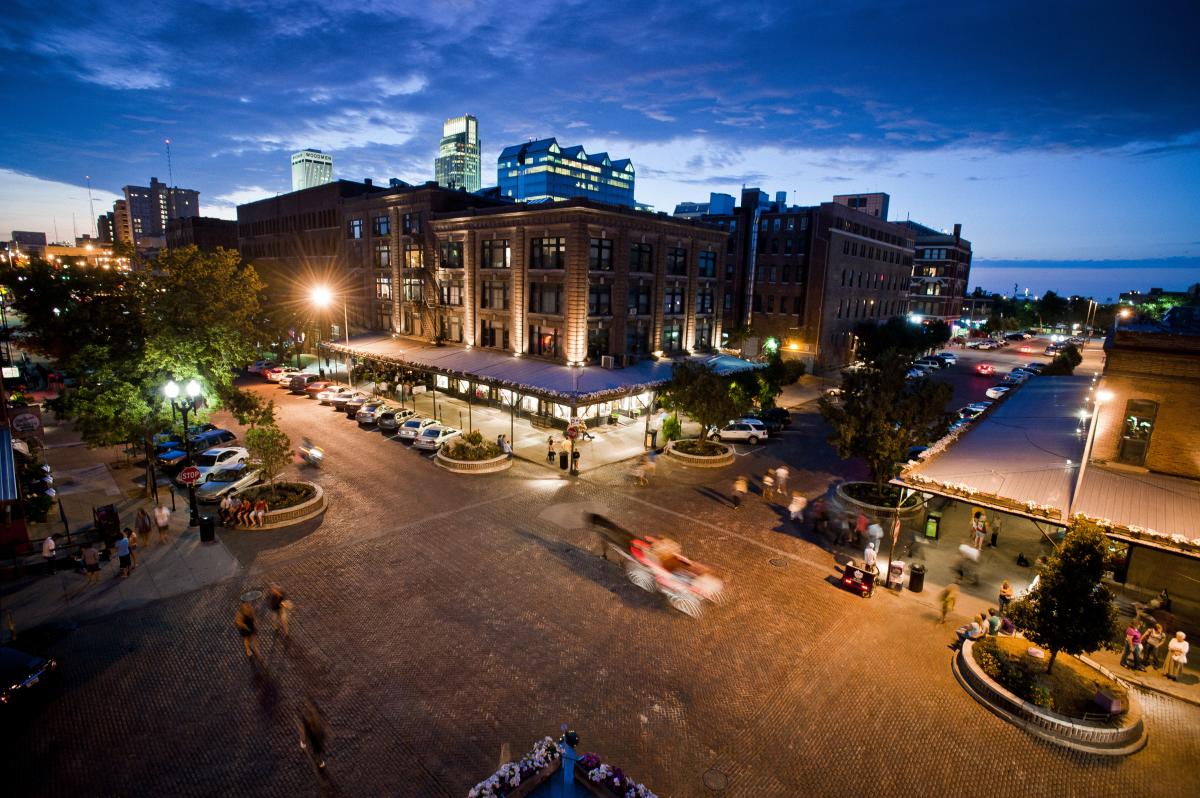 Stroll Omaha's historic cobblestone streets and do some shopping in the Old Market before dinner. Made in Omaha sells the work of local artists and makers. Hollywood Candy promises retro candy galore in a vintage atmosphere. The Old Market Passageway offers clothing stores and art galleries – along with a path to a "secret" garden.
6 pm Dinker's Bar & Grill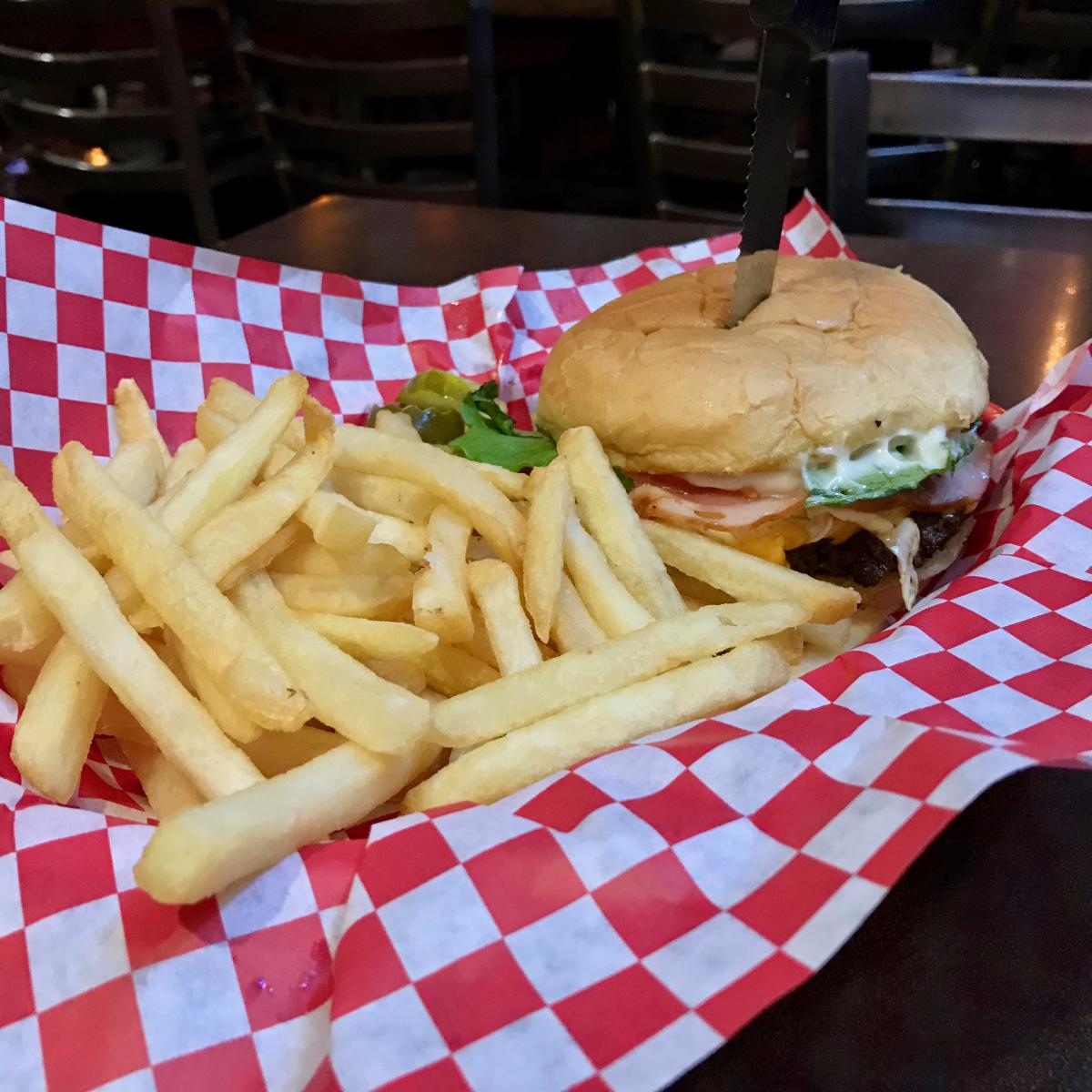 Hungry? Time to chomp into a juicy burger at an Omaha institution. Family-owned since 1965, Dinker's hand-pats its burgers daily from fresh-ground Nebraska beef. The Haystack Burger, with grilled ham, American cheese and a fried egg, is a local favorite. Order at the counter and pay cash. After lunch, show the kids the Polish Mural on the side of the building, which depicts one of South Omaha's historic communities.             
It's undeniable you've had an amazing 48 hours with your loved ones in Omaha, but there's even more to do! Consider adding a few days to your booking, check out this additional family itinerary, and find more ideas for family fun at VisitOmaha.com!