Omaha's got a special place in golf history.
Ahead of the 2022 Masters golf tournament, the Golf Channel was in Omaha shooting a special segment about Omahan Johnny Goodman. Goodman was the last amateur to win the U.S. Open, back in 1933 at the age of twenty-three.
While he found acclaim in the world of golf, Goodman's life is not one without tragedy; he was orphaned at the age of 14. His love of golf blossomed while he was a caddy at the Omaha Field Club after dropping out of high school (but later receiving his high school diploma and studying in college). Because he couldn't afford the ticket for a passenger train, Goodman traveled by cattle car to his Trans-Mississippi Amateur win in St. Louis in 1927 and to the U.S. Amateur at Pebble Beach in 1929. After playing in several amateur tournaments, he went on to serve in the Army during World War II. He turned professional in 1960, at the age of fifty, after supporting himself by selling insurance. After that, he began giving golf lessons.
Today, he is in the Nebraska Golf Hall of Fame, the Nebraska High School Hall of Fame, and the Omaha Sports Hall of Fame. Johnny Goodman Golf Course is named for him, and the Goodman Cup is held annually at the Field Club of Omaha.
The special will air some time during the Masters April 7-10–good reason to stay tuned during the tournament.
Whether due to spring, the Masters, or Goodman's story (or a bit of it all), you may find yourself inspired to hit the links. The Omaha metropolitan area is peppered with dozens of golf courses. What's special about Omaha's golf landscape is the breadth of its public course offerings–each one is filled with competitive challenges and has its own character. For instance, Indian Creek Golf Course, host of the Korn Ferry Tour's Pinnacle Bank Championship, offers three distinct and challenging nines with 37 acres of fairway, over 80 well-placed bunkers, and 15 holes with the threat of water. The course architect for 225-acre Bent Tree Golf Club deliberately routed each hole with the Great Plains wind in mind, resulting in a course of dramatic and unique topography. And Omaha's parks and recreation department operates eight great municipal golf courses that challenge golfers of all skill levels, one of which is Benson Park Golf Course which continuously wins great reviews for course condition and great greens.
Additionally, The U.S. Senior Open Championship was held at the Omaha Country Club in 2021 and 2013.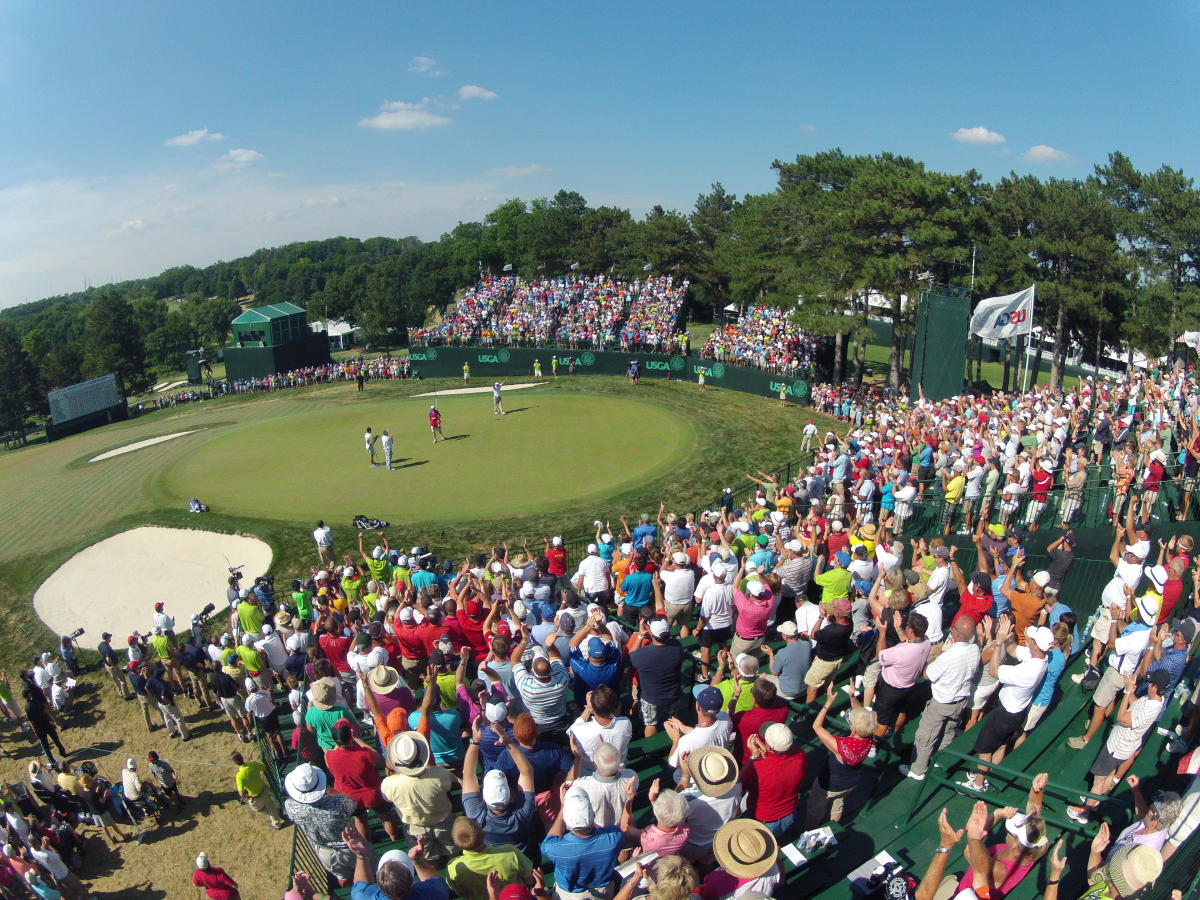 For more information on golf and other outdoor sports and fun in Omaha, click here. Meanwhile, keep your eyes peeled for that segment–we know we'll be watching.