Diablo 4 launches on Tuesday, and Activision Blizzard has announced a series of Twitch Drops that you can obtain for some unique loot you can use to deck out your characters. Whether you main Rogue or Barbarian, there are plenty of cosmetics waiting for you to kit your favorite class. Starting today and until July 2, you can get some stylish weapon recolors as well as some trophies for the trouble.
The Week In Games: What's Releasing Beyond Diablo IV
Link your Battle.net and Twitch accounts first

To ensure that you get your drops, you'll need to make sure that your Battle.net and Twitch accounts are linked. Log onto Battle.net, and then head to the Battle.net Connections page. From there, scroll down to the bottom, and you'll see the "Twitch" tab at the bottom. Just log into Twitch from here and follow the steps to link your accounts.
How to get the upcoming Diablo IV Twitch drops

Depending on your planned class, you'll want to tune into your favorite Diablo IV Twitch streamer and watch them for at least three hours. There are four weeks of drops to earn here, with each week representing a specific class or two. The schedule of drops you can earn is as follows:
Week One

Rogue and Necromancer mains will want to tune in on the week of June 5 and June 11, 11:59 PDT, to earn the Azurehand Back-Stabber Dagger recolor and Azurehand Heart-Piercer Sword recolor. If you end up watching 6 hours of content, you can earn the Matron-Sigil Coffer and Progenitor Favor back trophies as well.
Week Two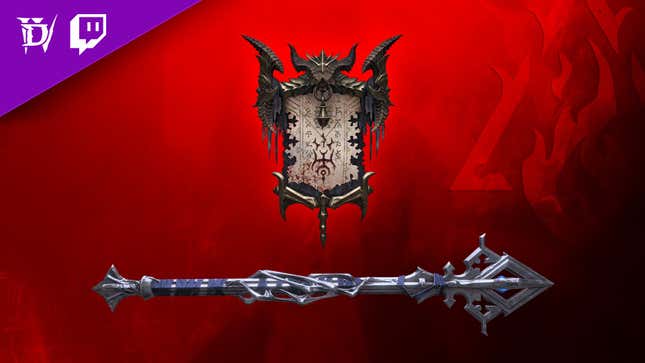 Sorcerer mains will earn their drops during the week of June 12 to June 18. Watching 3 hours of streams will net you the Azurehand Spell-Slinger Wand weapon recolor. Watching 6 hours of streams will earn you the Hellrune Tabernacle back trophy.
Week Three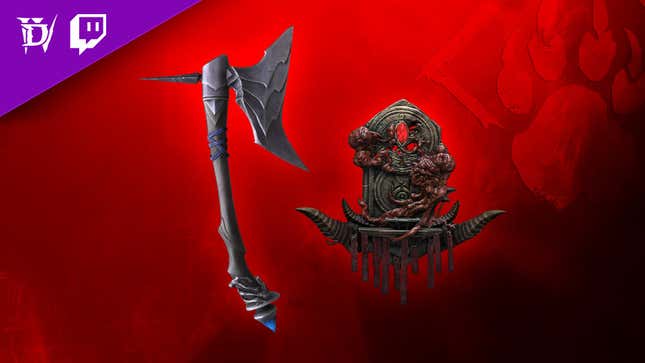 Druid players should tune in on the week of June 19 to June 25. Here, 3 hours of streams will grant you the Azurehand Head-Cleaver weapon recolor and 6 hours will grant you the Font of the Mother back trophy.
Week Four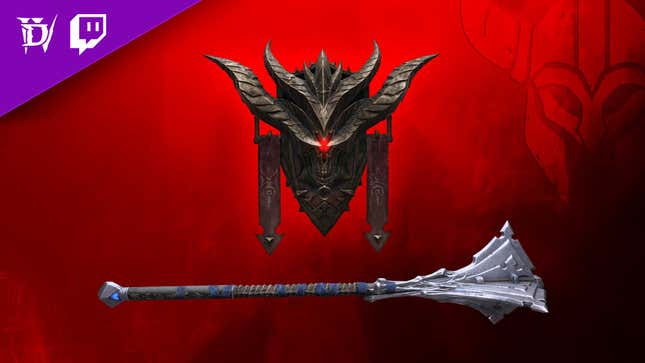 Finally, Barbarian players will have to wait until June 26 to July 2. Watch at least 3 hours of Diablo IV content, and you'll get the Azurehand Skull-Crusher weapon recolor. 6 hours will give you the Matriarch's Mantle back trophy.
If you gift any streamer two Twitch subs (of any tier) at any point between June 5 and July 2, 11:59 PM PT, you'll also unlock the Primal Instinct mount. Or you can get a mount the normal way, too.
How to claim Diablo IV Twitch drops

Now that you've set a time and date to earn these drops, you'll need to actually claim them to add these drops to your account. Go to the Drops Inventory on Twitch, and you should see your drops there. Drops and codes can take up to 24 hours to appear on your Diablo account. You'll also only have 7 days to claim your accounts if your Battle.net account isn't linked, so don't delay in linking your accounts.
If you aren't totally in love with having to gift two Twitch subs for a mount, don't worry. A free mount waits for you, even if you might have to wait a bit.