A story ran on Bloomberg earlier today with the headline "Blizzard Manager Departs In Protest of Employee Ranking System". It sounds very businessy, maybe something that would land on the Linkedin news feed of a HR manager, but the stuff it's describing is important because it sounds absolutely dystopian.
Here's how that "employee ranking system" is described in the report:
In 2021, Blizzard, a unit of Activision Blizzard Inc., implemented a process called stack ranking, in which employees are ranked on a bell curve and managers must give low ratings to a certain percentage of staff, according to people familiar with the change who asked not to be named discussing a private matter. Managers were expected to give a poor "developing" status to roughly 5% of employees on their teams, which would lower their profit-sharing bonus money and could hamper them from receiving raises or promotions in the near future…
You'll have to forgive me here, as despite my tenure in this job I still live and work in Australia and so aren't fully up to speed on the specifics of American office conditions, but what the fuck? You're telling me this company has implemented a system where 5% of its workforce, even if they're doing just fine, even if they're going a great job, will be targeted—and suffer financially—just to meet a quota?
No wonder people are pissed! One of those people, Brian Birmingham, a co-lead developer on World of Warcraft Classic, got so mad that according to Bloomberg's report he emailed staff last week to "to express his frustration with this system".
When team leads asked why we had to do this, World of Warcraft directors explained that while they did not agree, the reasons given by executive leadership were that it was important to squeeze the bottom-most performers as a way to make sure everybody continues to grow. This sort of policy encourages competition between employees, sabotage of one another's work, a desire for people to find low-performing teams that they can be the best-performing worker on, and ultimately erodes trust and destroys creativity.
G/O Media may get a commission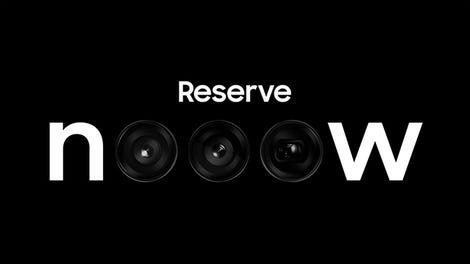 Up to $100 credit
Samsung Reserve
Reserve the next gen Samsung device
All you need to do is sign up with your email and boom: credit for your preorder on a new Samsung device.
Birmingham goes on to say he can't work under a system like this, which he and other managers (who were asked to keep it a secret!) had managed to "circumvent or skip" for the last few years but which had recently begun to be enforced. He reportedly told staff he would be leaving the company if the policy was not reversed, but shortly after the email was sent he was called into HR and "terminated".
If you work at Blizzard and have been impacted by this policy, and would like to share your experiences, you can contact us here.