Neo-noir comedy Pokémon: Detective Pikachu came out in 2019, and it was surprisingly good. In the era of risk-averse studios rebooting and remaking everything under the sun, a sequel seemed inevitable. Sure enough, one was already in development when the first debuted. No one's heard about it since. Until today.
Deadline reports that Portlandia co-creator Jonathan Krisel is currently in "negotiations" to direct. Progress! Chris Galletta, the writer behind 2013 indie dramedy The Kings of Summer, is reportedly attached for the screenplay. Ryan Reynolds, who voiced Pikachu in the first movie, hasn't said anything publicly about it, but will have "some part to play in the upcoming sequel," according to Deadline's sources.
Pokémon: Detective Pikachu was adapted from the 3DS game of the same name and told the story of a budding Pokémon trainer and a crime-solving Pikachu that try to unravel a vast pharmaceutical conspiracy. It takes place in a near-future world where computer animated Pokémon mingle alongside humans in ways both bizarre, mundane, and often funny. The film was lighthearted but not overly saccharine, and went on to post $433.2 million at the box office on a $150 million budget. So four years later, it's not clear what the holdup is.
Legendary Entertainment, the film production company behind it, teased a sequel in early 2019 claiming 22 Jump Street writer Oren Uziel was signed on for the screenplay. Then in 2021, Justice Smith, who played Pikachu's human side-kick, ominously told fans, "I think we have to just kind of bury our hopes." Things seemed bleak. Last month, Polygon finally asked Legendary what was going on, and the firm claimed the project hadn't been killed. Now at least we know they weren't entirely full of it.
In addition to his work on Portlandia, an offbeat sketch comedy show about early 2010s hipsters, Krisel also co-created Baskets, a dramedy about a professional clown played by Zach Galifianakis. Both shows would no doubt have been improved by the inclusion of Pokémon.
G/O Media may get a commission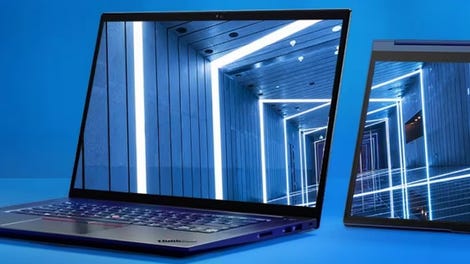 Up to 52% off
Custom Lenovo Laptops or PCs
Pick your processor, RAM, GPU, and more
Whether you are in the market for a new laptop or desktop or if you a specifically looking to build something to game on, you can do so here and you'll save up to 52% off.
The Detective Pikachu 2 game is also still in the works. Who knows which one will end up seeing first.