A new year means a new League of Legends season. And for the past few years, this has also meant a big, cinematic trailer to announce the new season. However, this time the trailer for League of Legends' next season was pretty dang boring and underwhelming, especially when compared to last year's. In fact, the response from the community was so bad that Riot felt the need to apologize and explain why the trailer was so lackluster on Twitter.
Since 2018, Riot has created and released extremely cinematic and epic trailers for each new season of the long-running F2P MOBA. Last year's trailer for Season 2022 was particularly popular among fans, cited as one of the best trailers the company had ever produced for League of Legends. And past trailers have also been big hits among the community. So anticipation around this year's new season and trailer was very high.
So that makes it even worse that the actual trailer we got, titled The Brink of Infinity, was a boring two minutes or so of narration while the camera flies around the famous battleground from LoL. And…that's it. As you might expect, the community and its many players basically started dunking on this trailer from the moment it went live yesterday.
Riot Games
"After the 2022 cinematic, I can't even begin to explain how DISAPPOINTING this year's is" commented one user on YouTube. "I never thought that I [would] ever dislike a cinematic from League," said another viewer. Many others joked that the new trailer was just the original LoL map, Summoner's Rift, re-rendered in Unreal Engine 5. In less than an hour it reportedly had over 5k dislikes. As I write this now, the trailer has over 170k dislikes. Across Twitter and Reddit people were critical of the trailer, with some complaining that Riot cared more about its popular FPS Valorant than its aging MOBA.
After hours and hours of these reactions pouring in along with rumors and speculation running wild that Riot wasn't planning to support League of Legends as much as it had before or that the game might be dying, the studio itself stepped in and explained via a Twitter thread what happened with the trailer, and apologized to the community.
G/O Media may get a commission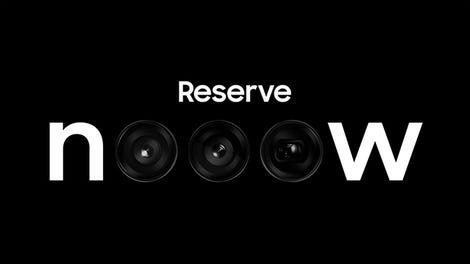 Up to $100 credit
Samsung Reserve
Reserve the next gen Samsung device
All you need to do is sign up with your email and boom: credit for your preorder on a new Samsung device.
"This year, there were some unprecedented circumstances that had us choose an alternate approach to the Season 2023 video," explained Riot. "However, we believed it could still embody League's broad universe and competitive spirit while celebrating the start of a new season. But we've heard your feedback, and we want to acknowledge Brink of Infinity missed the mark for the action-packed, champion-led trailer you expected and has led to further speculation about our investment in League."
Riot further explained that it should have been "more communicative" about the trailer and its different approach this year, suggesting that this could have helped avoid the "feeling" that the company wasn't as invested in LoL in 2023 as it has been in the past.
"We do believe that League has a bright future and we are investing in that, but we can do a better job of sharing those plans with you," tweeted Riot. "We are committed to giving you more details about what that investment looks like in the next couple of days. We really appreciate your passion and feedback, and League's success wouldn't be possible without your dedication. Thank you."
Kotaku reached out to Riot for further comment on the trailer and the community's reaction.
Response to Riot's Twitter thread was mixed, with some happy that it was at least acknowledging the disappointment and frustration and others upset that Riot wasn't doing more to support League of Legends and its community. And for many, this response doesn't quell their concerns that the company may be more focused on other projects and games, like Valorant, and could be putting League on the backburner.