Earlier today, Sonic the Hedgehog co-creator Yuji Naka admitted to doing insider trading while working at Square Enix.
Read More: Sonic Co-Creator Charged With Illegally Trading Over $1 Million In Final Fantasy Stock
During his first trial with the Tokyo District Court this week, Naka admitted to violating Japan's Financial Instruments and Exchange Act for trading $1 million in stocks while working at Square Enix, according to NHK.
"There is no doubt that I knew the facts about the game before it was made public and bought the stock," Yuji said, according to Japanese outlet TBS (which was translated by Time Extension).
G/O Media may get a commission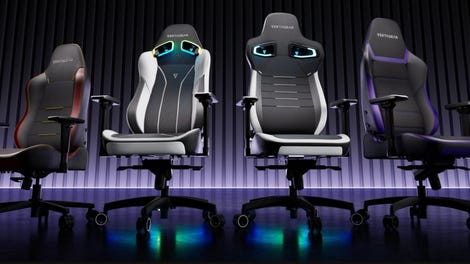 SAVE UP TO $150
Vertagear Private Sale Event
Save on super comfy seats
Save up to $150 off the chair of your choice during the Vertagear Private Sales Event. Get ergonomically-sound models like the ContourMax Lumbar and VertaAir Seat, both of which are designed to help offer lumbar support, comfort, and relief form chronic back pain.
Read More: Square Enix Kills Its Final Fantasy 7 Battle Royale Before It's Even A Year Old
Last year, Naka was arrested twice over allegations of insider training in relation to Dragon Quest prior to developer Aiming going public with Dragon Quest Tact, and for purchasing $1 million shares in ATeam Entertainment prior to the studio going public with Square Enix's mobile battle royale game, Final Fantasy VII: The First Soldier. Naka was allegedly arrested along with Taisuke Sasaki, a former Square Enix employee who worked on multiple Final Fantasy and Kingdom Hearts projects, according to Eurogamer.
Naka allegedly purchased 10,000 shares (2.8 million yen / about $20,000) in Tact's developer Aiming's stock according to AV Club. Naka also allegedly paid 144.7 million yen ($1,051,000) for 120,000 shares in ATeam, according to Asahi.
Naka's most recent Square Enix game was the contentious Balan Wonderworld. Naka would later sue Square Enix for being let go from the studio six months before the game's release. It has yet to be disclosed whether or not the two parties ever reached a resolution.
Kotaku reached out to Square Enix and Sega for comment.