A lot of fan expectations are riding on Rocksteady's Suicide Squad: Kill the Justice League. Nearly eight years after Arkham Knight closed out Rocksteady's Batman trilogy and just a few months after sister studio Warner Bros. Montreal's extremely middling Gotham Knights, people are hungry for a solid DC superhero game, and especially one that's fun and not bogged down in bullshit. But a new leak is conjuring exactly those fears with a screenshot that looks busy enough to be out of a Call of Duty Warzone matchmaking lobby.
The leak originated on 4chan, made its way to Reddit, and proceeded to spread across Twitter on Tuesday. The screenshot shows Captain Boomerang, Harley Quinn, King Shark, and Deadshot huddled together on what appears to be Suicide Squad's home screen. There are options to matchmake, set the difficulty, and select which chapter to play. But there's also a reference to a store, character cosmetics, and a battle pass along the top of the screen. Each character also has two numbers below it, and there appear to be at least six types of currency.
VGC reports that the screenshot is authentic and from a recent test build. However, it says a source involved in the game's development told it the battle pass is for cosmetics only and that the currencies referenced are solely for skill tree progression. Even so, it raises a fresh round of questions about what exactly the breakdown will be of live service grind and monetization in the upcoming multiplayer action game. Will it simply be side content for those who want to play dress-up with King Shark, or will Suicide Squad be a numbers-driven slog like Gotham Knights and other recent attempts at co-op loot shooters?
Warner Bros. Interactive Entertainment did not immediately respond to a request for comment.
G/O Media may get a commission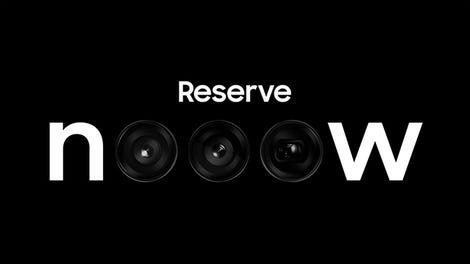 Up to $100 credit
Samsung Reserve
Reserve the next gen Samsung device
All you need to do is sign up with your email and boom: credit for your preorder on a new Samsung device.
The game is set in the same universe as the Arkham games and can be played solo, but a recent gameplay reveal makes it seem first and foremost like a squad-driven affair. And while it revolves around former Arkham Asylum inmates fighting a Brainiac brain-washed Justice League, we still don't have a very good idea of how the game will be structured. How much of its world will really be explorable and whether it will be based around grinding out missions for XP or progressing through the story like a more traditional single-player campaign remains to be seen.
But I have seen enough modern mission select screens to viscerally recoil at what's currently presented in the Suicide Squad leak above. We've been here before with Anthem, Marvel's Avengers, Outriders and even, to some degree, last fall's Gotham Knights. It turns out you don't have to actually make a live-service game to make a game that feels like a live service. If there are numbers that means you usually have to make them go up, and if you have to make them go up it means you usually have to grind, and if you have to grind, well, the next thing you know you're busy navigating a labyrinth of submenus instead of playing the part of the game that's fun.
Hopefully that's not the case with Suicide Squad. Revealed back in august 2020, the game has been due out for some time. Originally slated for release in 2022, it was later pushed back by over a year and is now set to launch on May 26. We'll no doubt learn more about what to expect in the next couple of months.