This Black History Month and always, we celebrate Black contributions to Omaha's culinary, entertainment, shopping, and arts and culture landscape. Below is a sampling of Black-owned businesses and Black-established attractions making an impact in Omaha that are worthy of your bucket list.
Museums & Attractions
Several organizations strive to highlight Black contributions in Omaha and across the country. The Malcolm X Memorial Foundation honors Omaha native Malcolm X with a 17-acre developing memorial at the place of his birth. There you will find a plaza, community garden, visitor center, and official historical marker; educational programming and events take place throughout the year. The Great Plains Black History Museum, established in 1975, is an organization devoted to retrieval, interpretation, dissemination and preservation of historic and contemporary material pertaining to the contributions of African Americans. Stop in their brick-and-mortar location to view temporary exhibits or attend an educational program.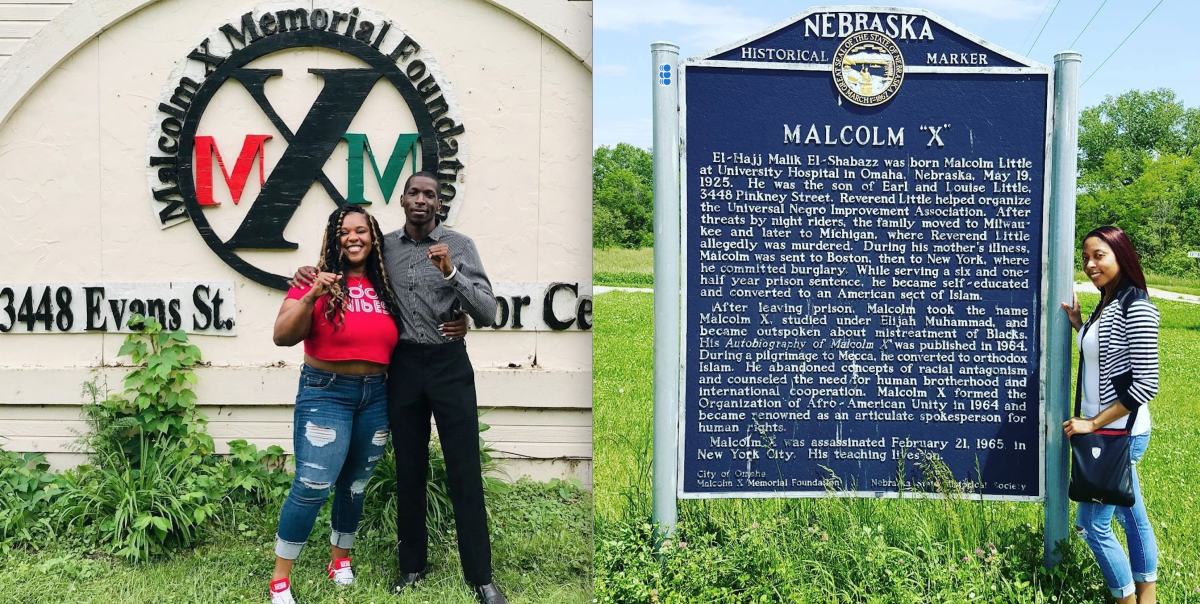 Left: Cheryl on Instagram / Right: Cre on Instagram
Organizations focusing on the arts have created positive gathering spaces near Omaha's 24th & Lake Streets in North Omaha. Locals and visitors are welcome to stop in to see, experience and explore these community-altering hubs. The Union for Contemporary Art is housed in the Blue Lion Center, once the epicenter of African American arts and entertainment in Omaha. The community-based arts center connects people with art through exhibitions, a garden project, events, theatrical productions, and providing resources for Omaha artists and youth. Culxr House is a similar innovative community hub focusing on providing artists and creatives a safe space to grow their talent and obtain access to resources to help do so. They host events, open mics, music showcases, pop-ups, and bike rides; a skate park is in the works for 2022.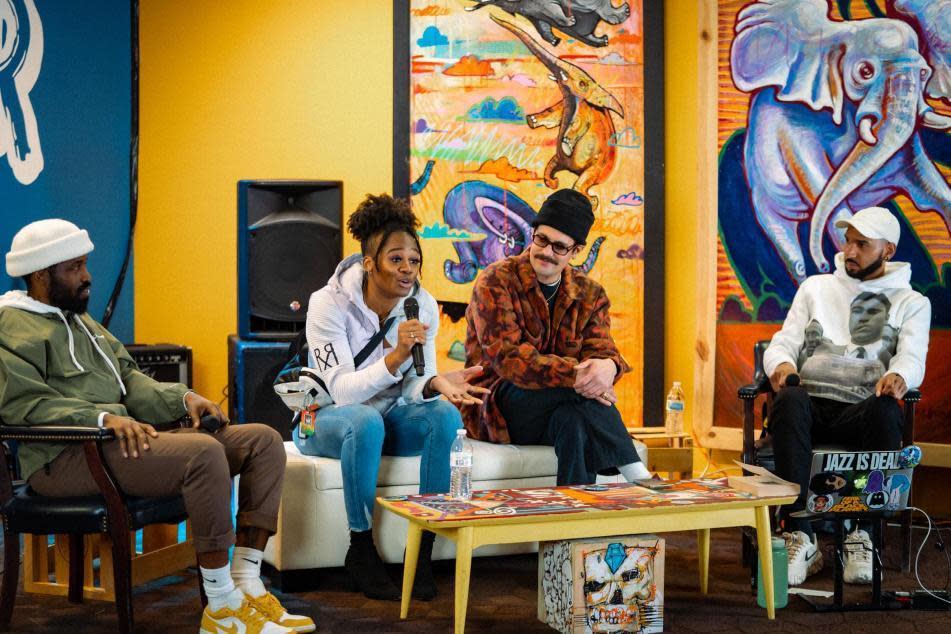 Culxr House
Food & Drink
Several Black chefs are putting their unique stamp on Omaha's culinary scene. Chef-Owner Wilson Calixte is doing incredible things at Le Voltaire French Restaurant, where well-priced approachable French comfort food offerings include Coq au vin and Bouillabaisse. Owning his own restaurant is a dream come true. "I love what I do. You have to enjoy doing what you do, otherwise, there's no point in doing it," he shares.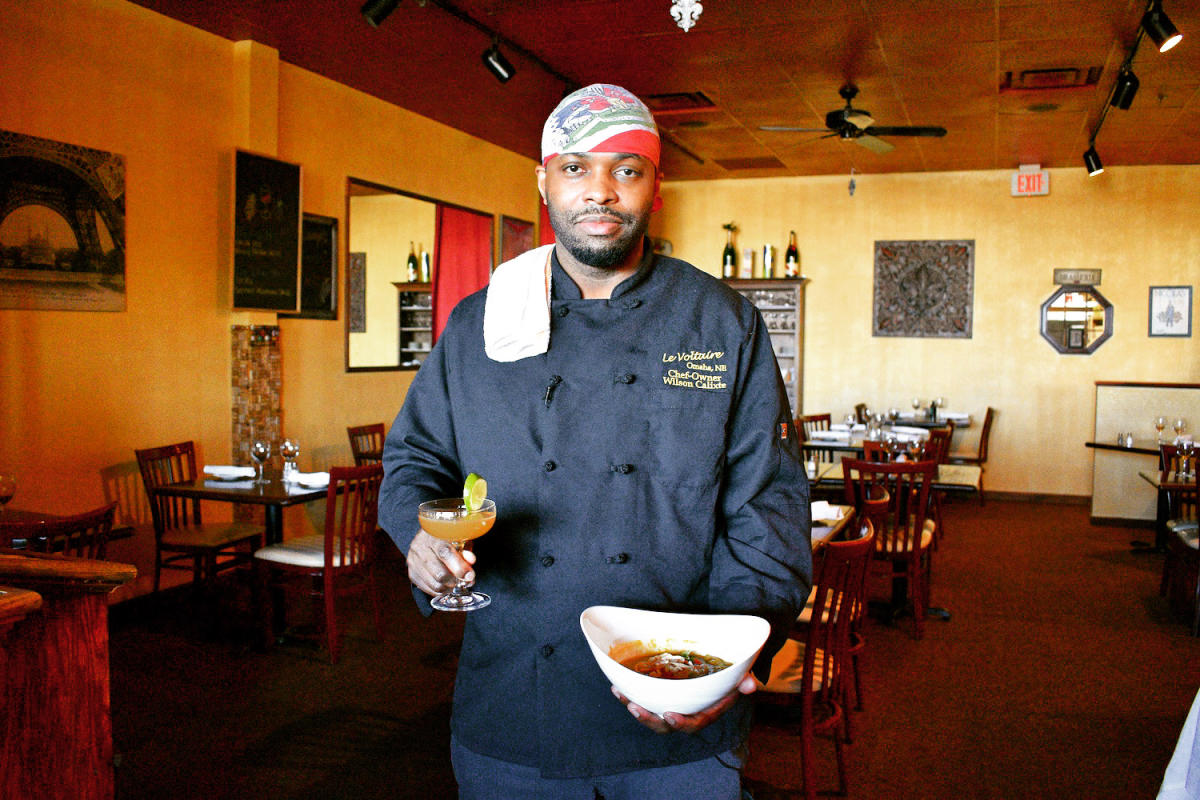 Chef Nina Sodji owns Okra African Grill in the heart of Omaha, where she and her team serve up slow cooked African food. Each dish is "a love story," she says. Chef Lee Franklin, owner of A Taste of New Orleans Creole Cafe, introduced his authentic Cajun creations to Omaha at a time where there weren't similar offerings. A New Orleans native, he left after Hurricane Katrina for a much-needed fresh start in Omaha. Now you can enjoy his favorites at his brick-and-mortar location in Omaha's historic Benson neighborhood or at his A Taste of New Orleans mobile food truck that can be found around the city.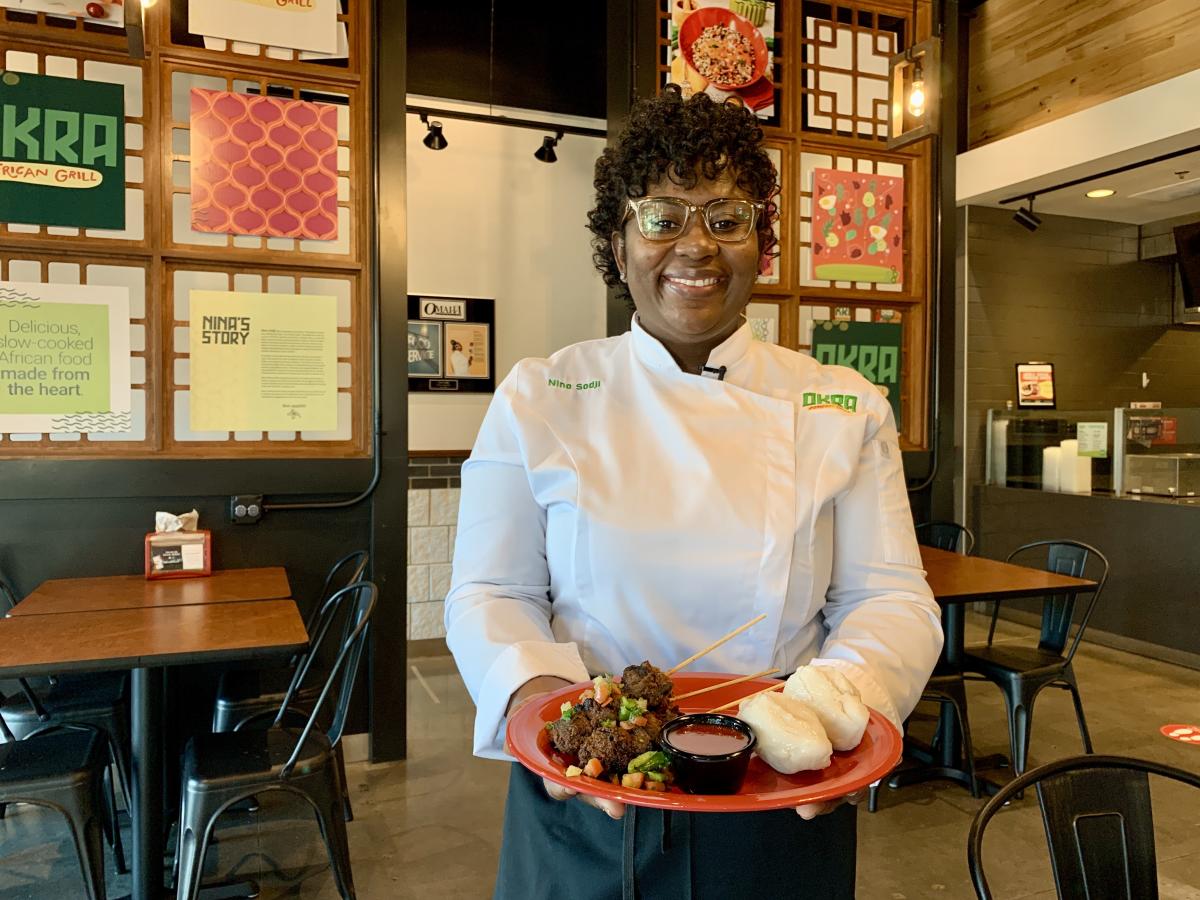 A couple unique food concepts have emerged in recent years. The Dining Room food hub inside the Highlander Accelerator is home to three African American-owned businesses serving up soul food, burgers and drinks. Big Mama's Kitchen, a television culinary staple, is famous for their fried chicken and sweet potato pie ice cream. Next door, Best Burger serves buildable beef, chicken or vegan burgers with a tasty variety of fries options, while Dena's Place serves up craft drinks from their full bar.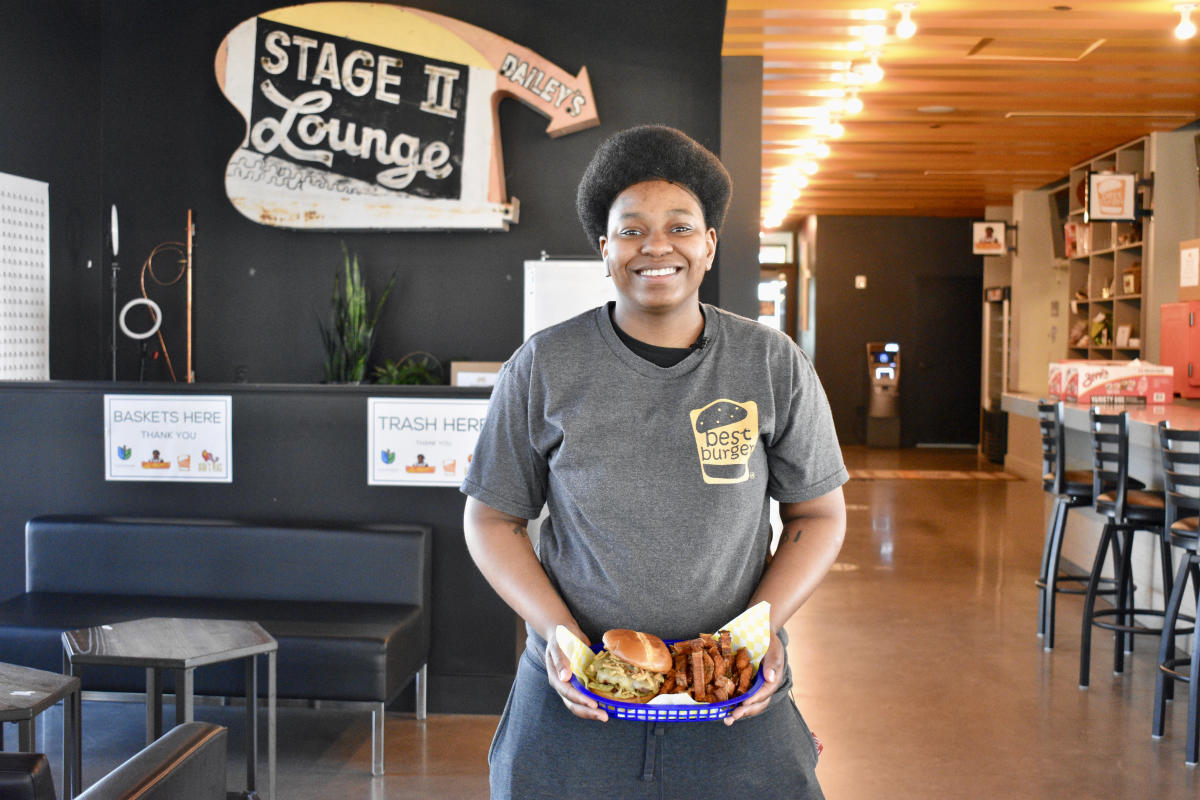 Imani Murray realized her dream of opening juicery Ital Vital Living after her personal plant-based wellness journey. "I think it's really important…to have really healthy options for yourself. And being able to provide that here at Ital is really such a dream, and to have it in my community [is too]." She serves cold-pressed juices and smoothie bowls out of a former service station building outfitted with a drive-through window that serves as a walk-up in the summertime. While you sip on your juice on her patio, admire the exterior's mural painted by Murray's brother Marcus, a Denver-based artist.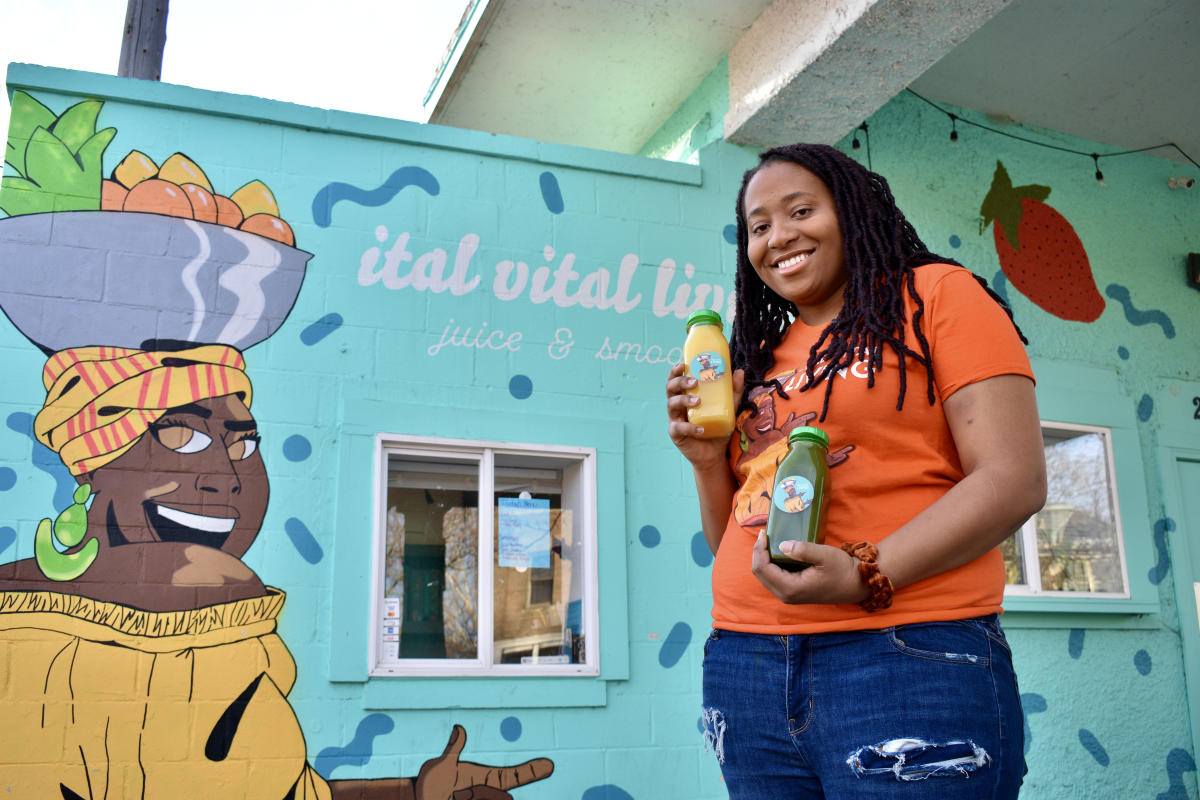 Arts & Shopping
The 24th & Lake Streets area, referenced earlier, is peppered with significant art by Black artists. The "Love" mural by New York City-based Cey Adams is a popular spot for social media photos. "The Ancestor, The Identity and The Seed" mural by Reggie LeFlore, an Omaha native who flew in from Minnesota for the project, aimed to capture the cultural history of the area with his colorful tribute.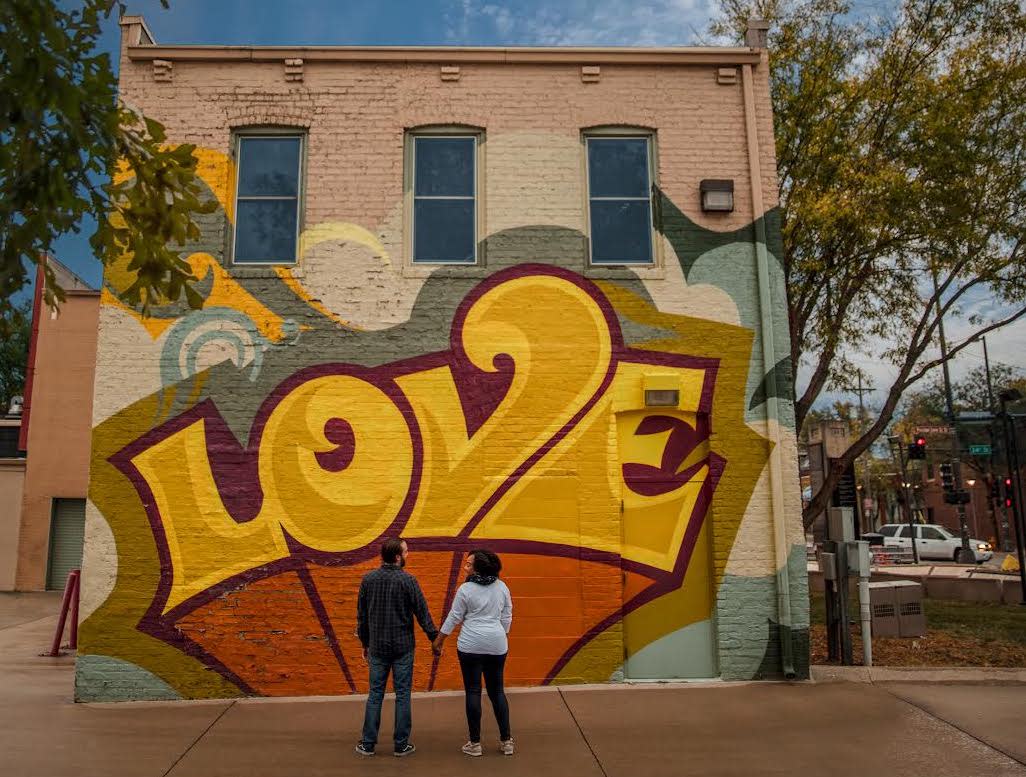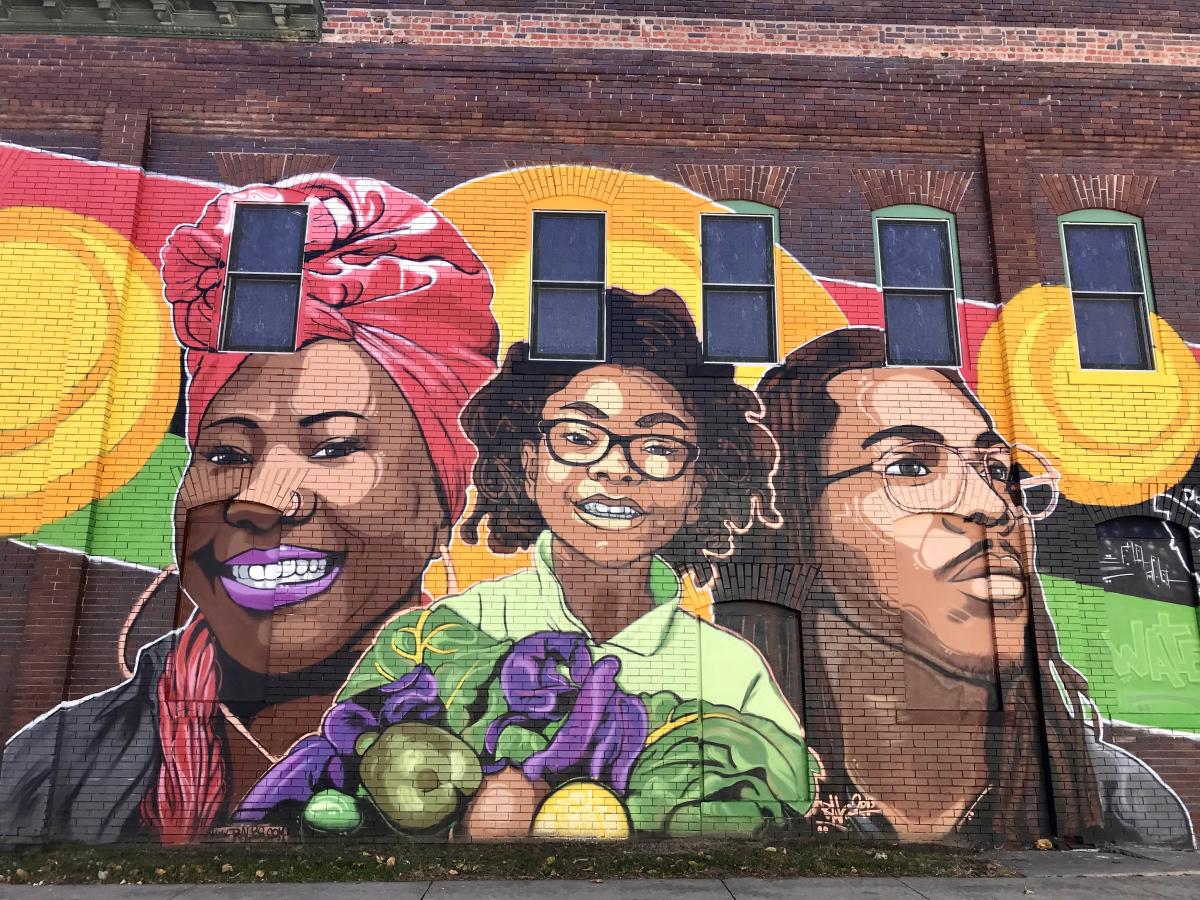 Aaryon Bird Williams painted "Black Skies," a tribute to the 21 Tuskegee Airmen, the group of primarily African American World War II pilots, with ties to Omaha. "Altered Perspective" is a multi-dimensional piece by Boston-based artist Destiny Palmer. In that same area is Omaha native Little Alston's sculpture "Jazz Trio," a tribute to the area's tremendous jazz roots. Alston's sculptural work can be seen elsewhere in Omaha, like with his "Martin Luther King Jr." sculpture downtown and tribute to baseball legend Bob Gibson at Werner Park.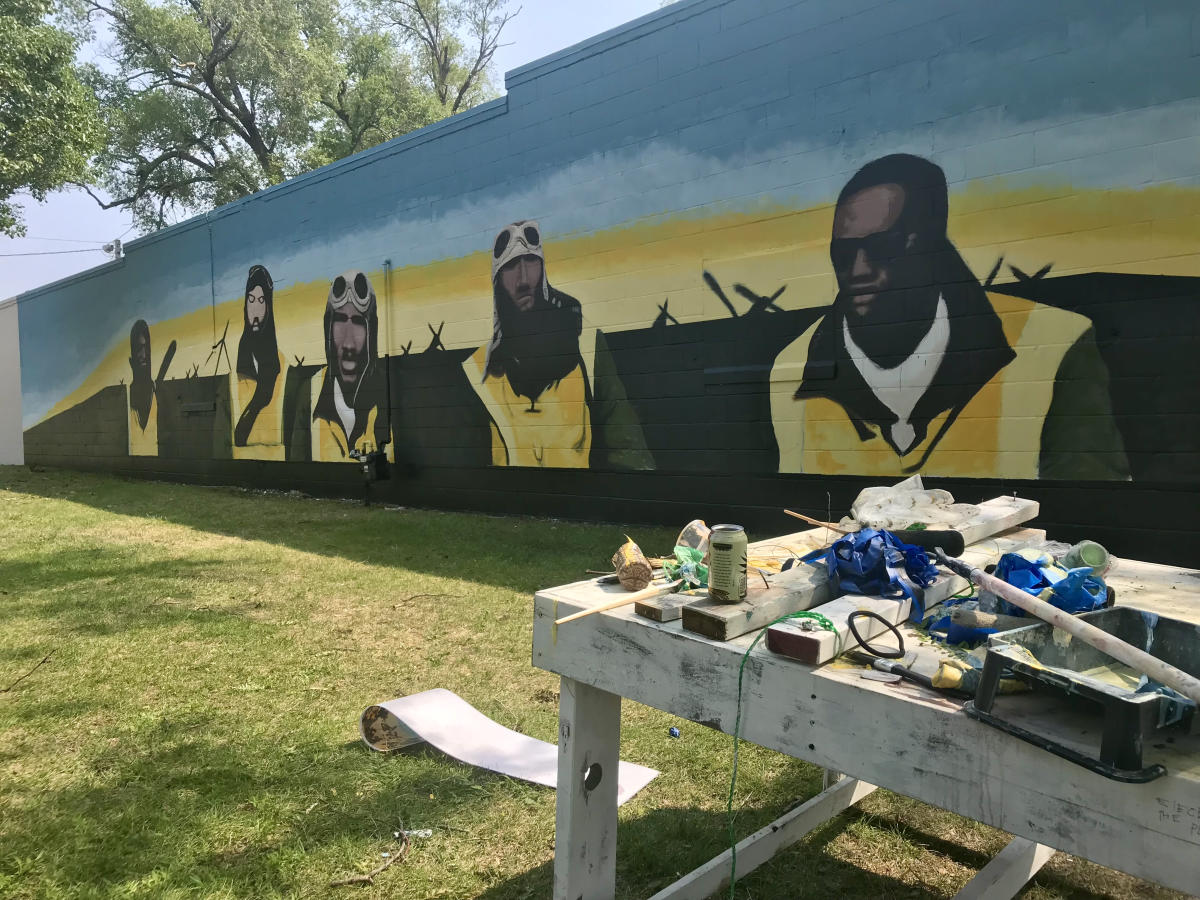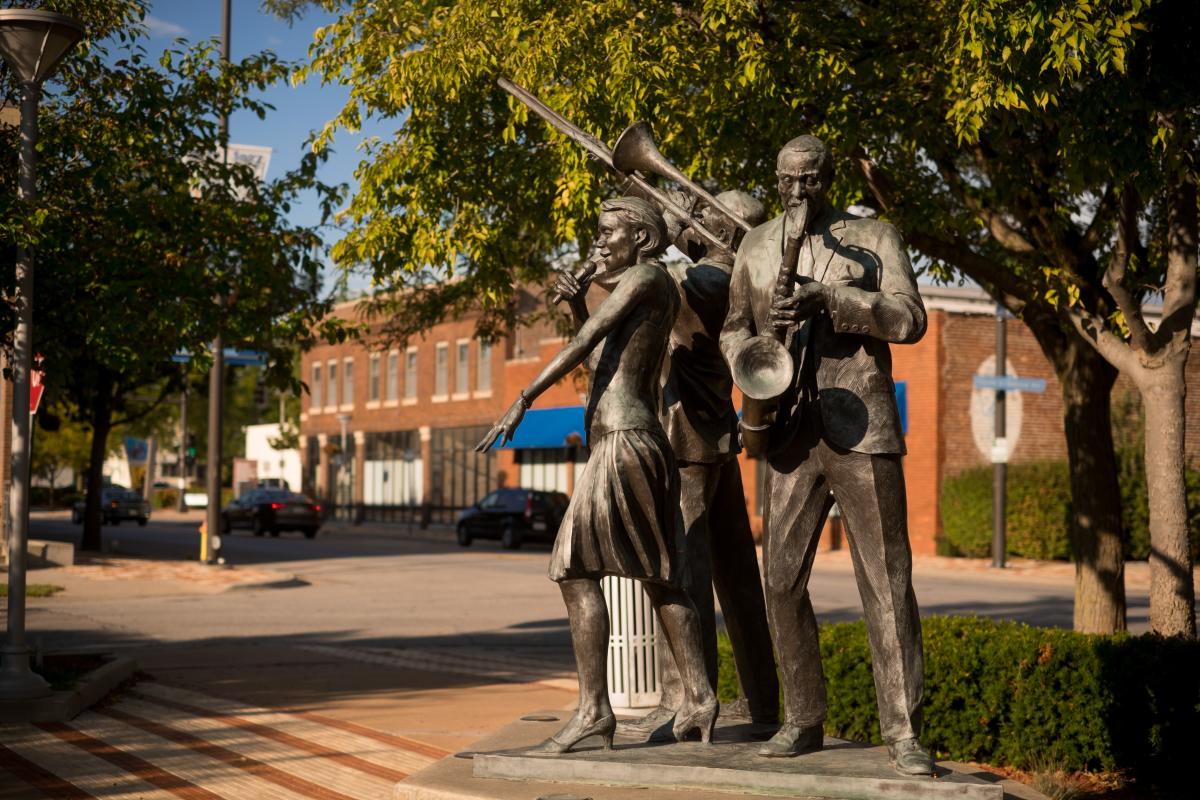 A couple interesting retail concepts are gradually building a loyal following. Fair Deal Café was an area fixture for several decades until the '70s. Today, it has new life as a development with a grocery store and marketplace with shipping containers redesigned as retail space. Shop and eat from Omaha-based artisanal businesses like Haberdash O.N.E. clothing and Still Poppin gourmet popcorn. Tip: Try the "Omaha Mix," a rich buttery caramel popcorn smothered in golden cheddar cheese. Across the city in Aksarben Village, STATUS is selling authentic pre-loved luxury handbags and accessories. Think: Chanel, Louis Vuitton, Prada and Burberry. Shares owner Christi Ballard, who saw a need for affordable luxury in Omaha, "I have always loved luxury…I knew that one day I would want to offer a storefront with luxury offerings on a sustainable, affordable and accessible level."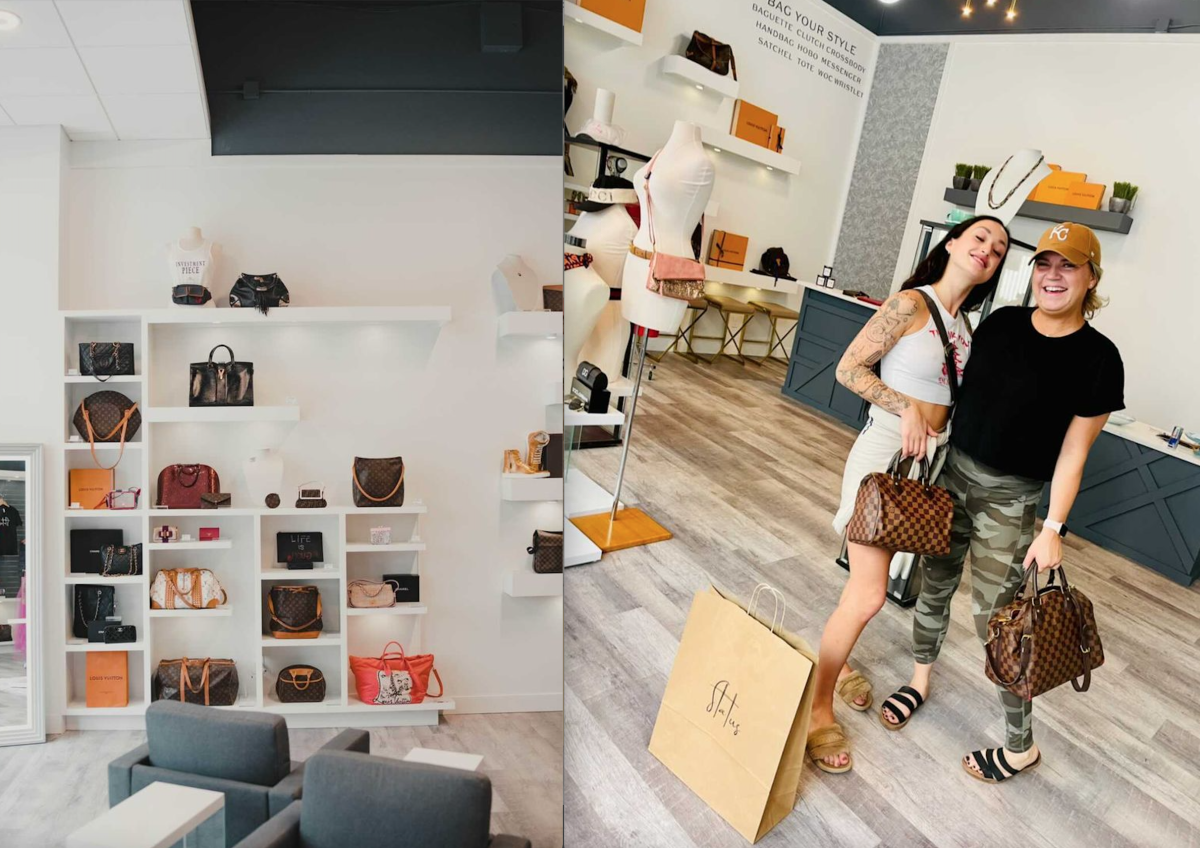 We encourage you to support one or all the above essential spots, whether that means connecting with the owners or organizers, making a purchase, or simply stopping in. Find even more businesses and establishments to support at VisitOmaha.com.