It's the most wonderful time of the year, and we invite you to spend time in a city that loves to celebrate the holidays. This season we'll feature a handful of ways to enjoy this time of year, from touring a historic house filled to the brim with historic and global holiday décor to admiring poinsettias of all varieties, all aglow.
Today we're visiting Omaha's historic General Crook House Museum, an award-winning authentically restored home of General George Crook at Fort Omaha. The Italianate house built in 1879 is on the National Register of Historic Places and shows how a Commanding Officer lived on the Frontier in the 1880s.The museum comes alive every holiday season with themed décor and special events.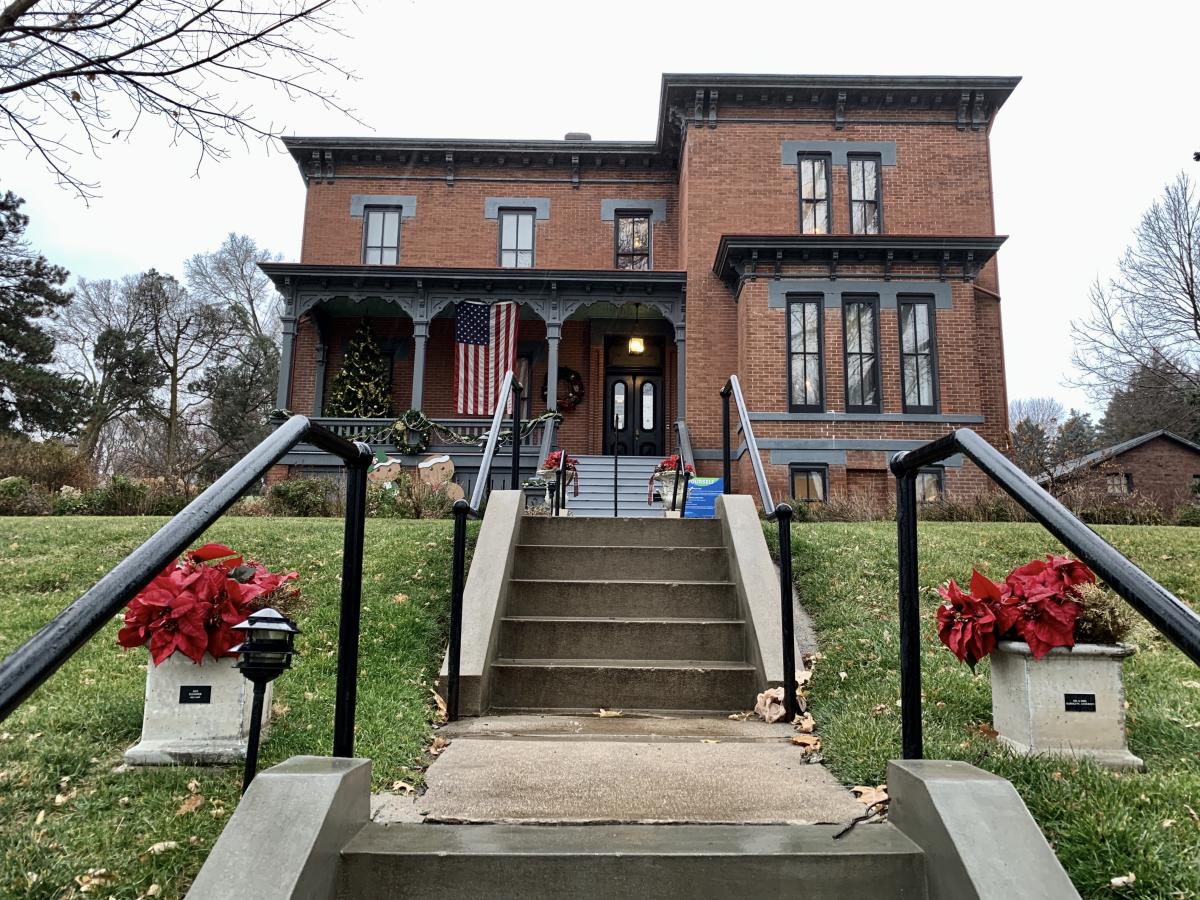 The Douglas County Historical Society (DCHS), which operates the General Crook House Museum, opted to make the best of 2021 by celebrating cultural diversity in Omaha. While the pandemic has made it difficult—if not impossible—to travel, its staff found a way to showcase the world's cultures closer to home.
This year, the DCHS proudly undertook two major projects to showcase the Omaha community's diverse cultures. First, they kicked off the summer with the opening of a new exhibit, Rooted in Diversity: Douglas County Ethnic Heritage. In it, they showcase what has historically made Omaha a popular destination for newcomers, trace the history of the city's ethnic neighborhoods and places of worship, and display images and artifacts that illustrate these groups and their important contributions to Omaha throughout history.
Second, for the holidays they've transformed the entire General Crook House Museum into an exhibit of traditional holiday décor from around the world entitled From the Globe to Our Home. Each room of the house has been lovingly touched by the hands of members of the Douglas County community who keep the original traditions in their hearts. The General Crook House Guild has been involved to ensure the Museum is blanketed in décor.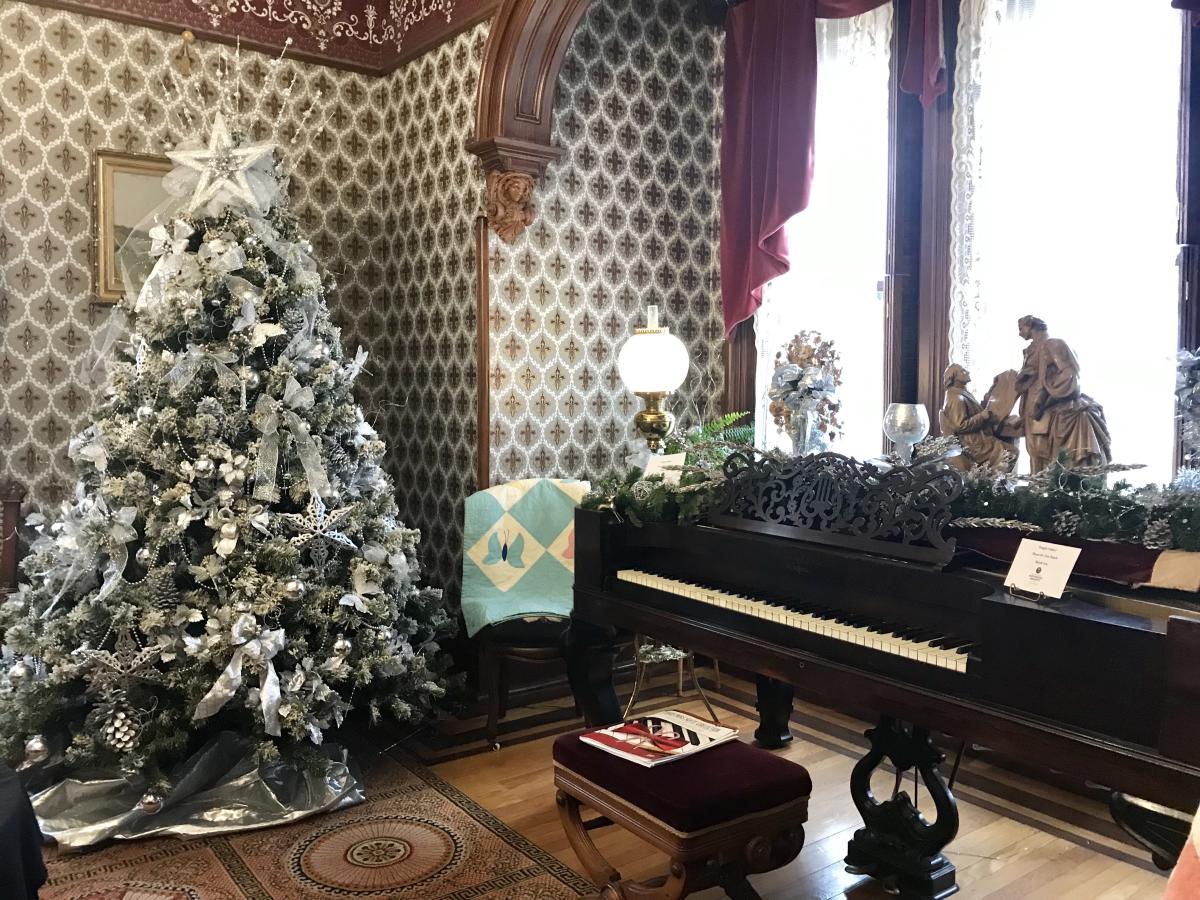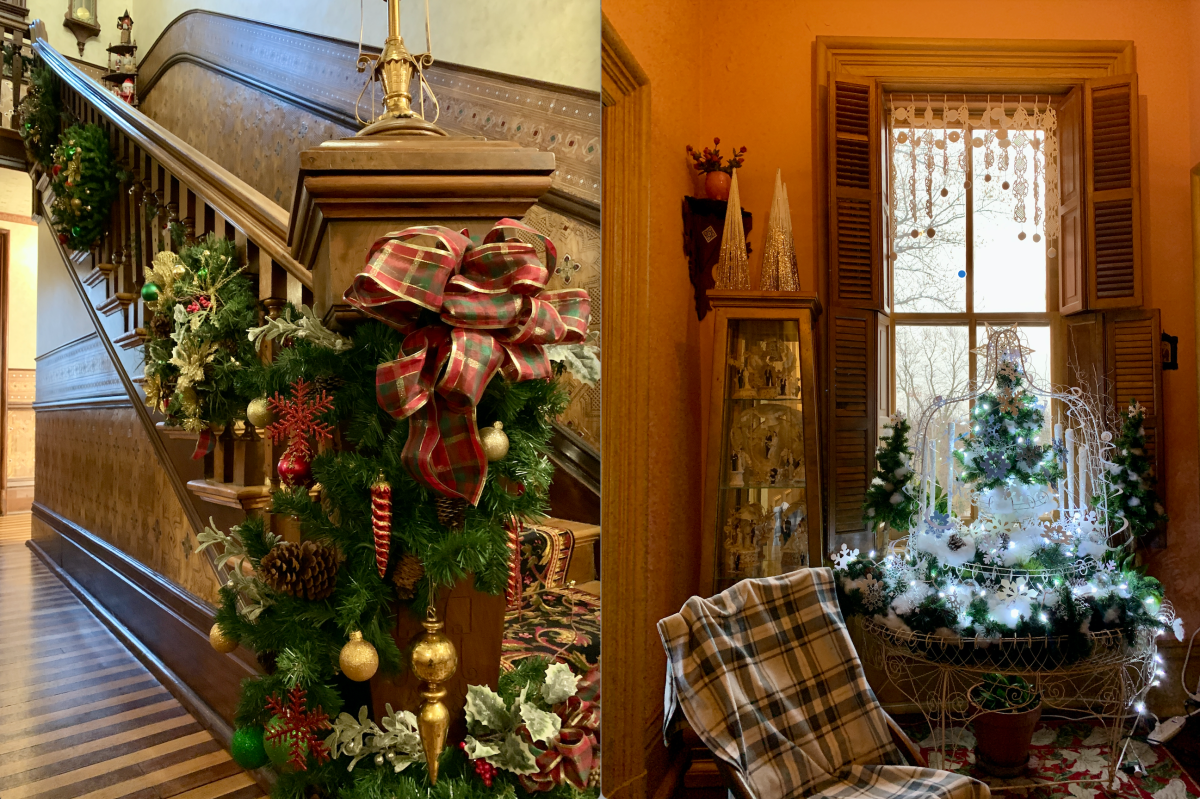 Antique furnishings take on a whole new charm when cloaked with holiday cheer! Photos are from previous years.
The current exhibit is a window into how different Christmas traditions and winter holidays are celebrated around the world. Get a taste of the loud and proud melting pot for Mexican Navidad, German Weihnachten, and Italian Natale in the celebration of the birth of Jesus. Enjoy the blue and white lights of Hanukkah. Watch the special lamps of Diwali while honoring the spiritual events recorded in Hindu scripture. Learn how the Kwanzaa candles, lit on the Kinara, bring African Americans close together as a community.
Countries represented throughout the museum in November and December have included/will include*: China, Czech Republic, Germany, Ireland, Italy, Lithuania, Mexico and Central America, Nepal, Norway, Philippines, Poland, Russia, Scandinavia, Sudan and South Sudan, Ukraine and United States. *Jewish Heritage and Kwanzaa will also be represented.
Families are also invited to a series of weekend events at the house. Collect stamps at each event in a special DCHS Holiday Passport for the chance to win a series of prizes. Guests who visit the Rooted in Diversity exhibition or who attend any of the ethnic weekend events will also receive a free copy of E Pluribus Omaha, a fascinating book about Omaha's ethnic communities in the 19th and 20th centuries.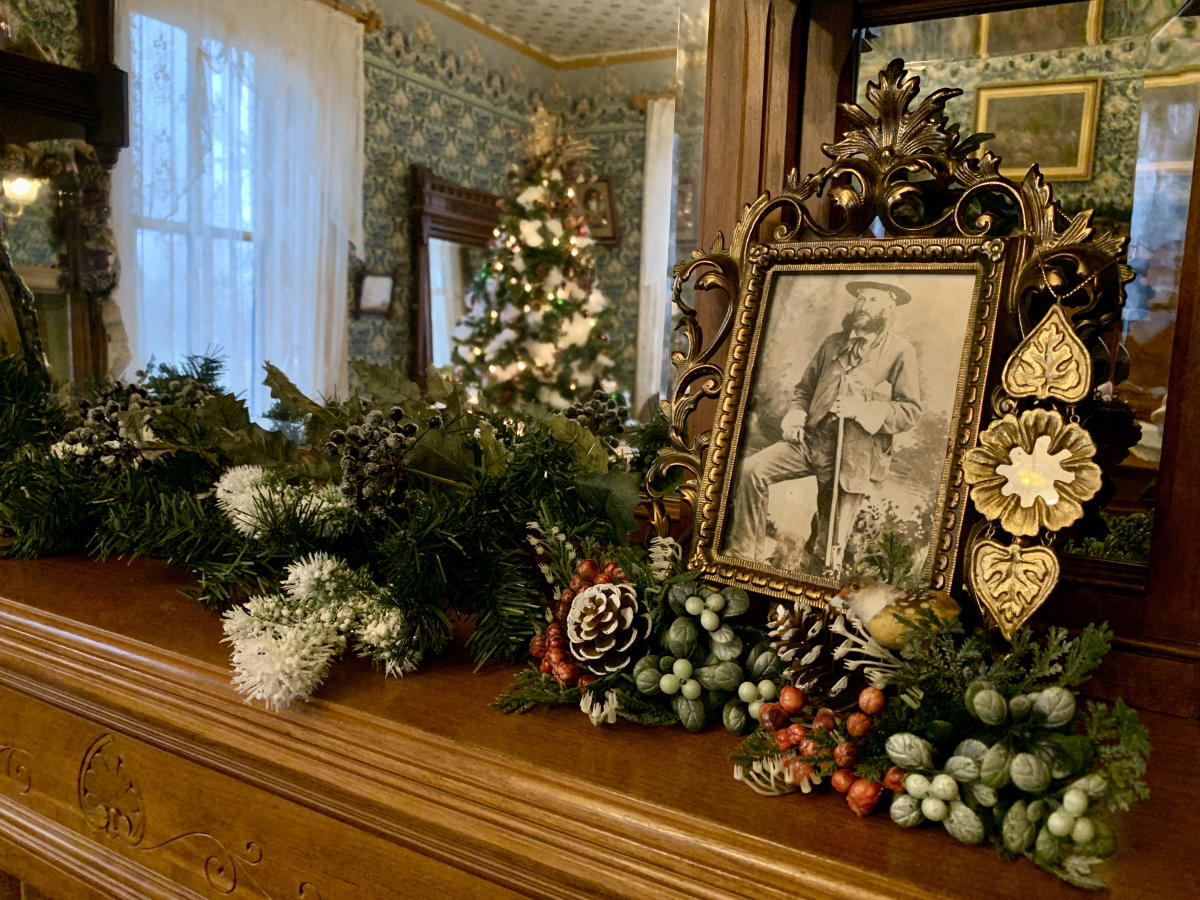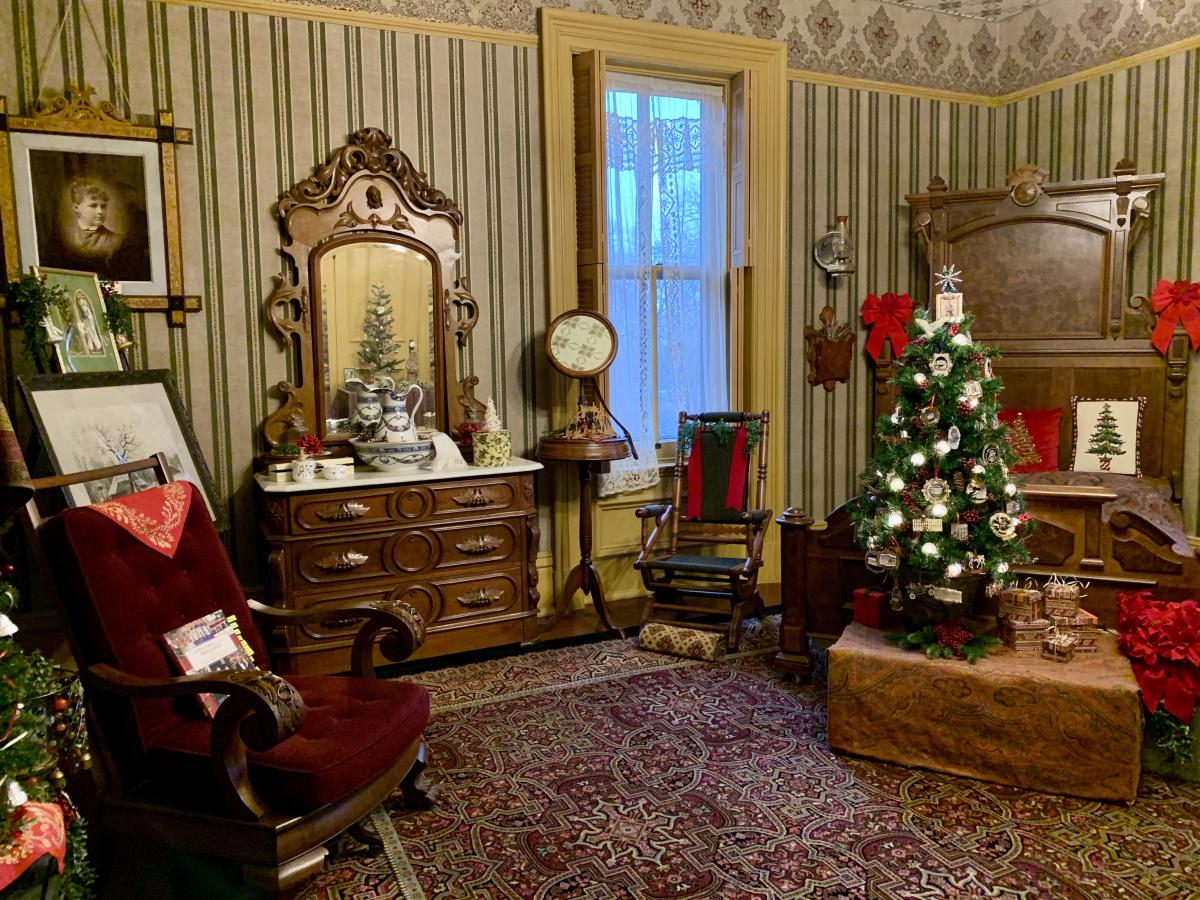 General Crook House Holiday Events Calendar:
DECEMBER
Saturday, December 4:           Piano students – American Holiday Music
Sunday, December 5:             Guatemalan Holiday Traditions
Saturday, December 11:         Piano students – American Holiday Music
Saturday, December 18:         Ukrainian Holiday Traditions
Sunday, December 19:           German Holiday History
Sunday, December 26:           Kwanzaa Traditions and History
JANUARY
Saturday, January 8:               Russian Christmas Traditions
From the Globe to Our Home is on display through January 14, 2022. Rooted in Diversity: Douglas County Ethnic Heritage is on display through May 2022. Audio tours are available; General Crook House Museum is open seven days a week (except major holidays).