Omaha Fashion Week's Fall 2023 season of fashion and new beginnings started out with a thrilling show of Emerging and Featured designers. This season's designers draw inspiration from alternate realities and cultural heritage while exploring themes of nostalgia and environmentalism.
Omaha Fashion Week celebrates 15 years of runway showcases during the AURORA Fall 2023 season. Auora is Latin for "dawn" in honor of Omaha Fashion Week now looking towards the future. The atmosphere of the night embraced the greenery of nature and organic structures, which served as a beautiful backdrop for guests to take photos.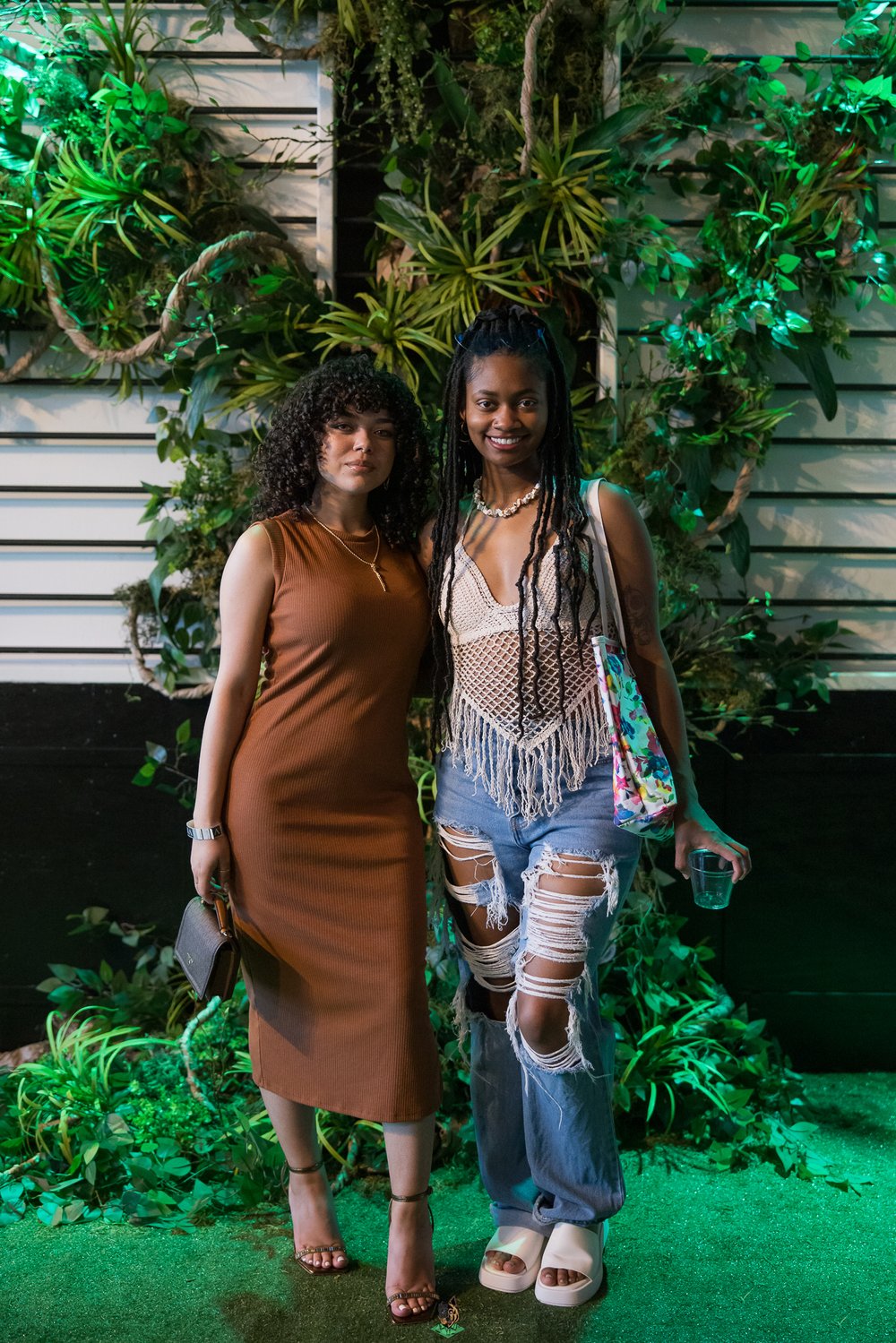 Above Photography | PoloMutt
Guests arrived at the Omaha Design Center and rushed to take photos by FotoFunSpot on the Milan Laser Red Carpet, and enjoyed music from The Mel.
VIP Guests were greeted by valet, posed on the Milan Laser Red Carpet, and then found their premium seats along the Omaha Fashion Week Milan Laser Runway.
Omaha Fashion Campers, opened the show as headliners, showcasing the looks they created this summer from upcycled materials donated by Goodwill Omaha. Omaha Fashion Camp is hosted by Omaha Fashion Week and Develop Model Management for kids and teens to learn about the fashion industry from local industry leaders. Registration for OFC Summer 2024 is open for the next generation of fashionistas!
Caitlyn Harvey of KETV hosted our show with grace and attitude. She was styled by the incredibly talented, Maddie Graham aka The Frugal Fox, with clothing her sustainably sourced secondhand and vintage finds.
The runway show continued with collections from our Emerging Designers, starting with a stunning display of ethereal beauty from HART., setting a beautiful tone for the night. Next, Mahkree brought bold colors, striking silhouettes, and traditional fabrics. Faiza made a statement in black and white, showing strength on the runway. Girl on Mars exhibited a youthful and colorful dedication to her childhood dreams. And to close out the first half, Kaila Loew brought Japanese street style to our runway.
During intermission, house music kept the energy up and attendees enjoyed looking through their Omaha FASHION Magazine.
Lights dimmed and guests awaited the next segment of collections of Featured Designers, starting with a mission to Mars presented by MILOM, using utilitarian styles and bold colors. Next, Rachel Marie Hurst blew us away with dark feminine beauty and incredible fabrics. CASAREZ returned to our runway with her classic elevated streetwear, featuring unique cutouts. Then we witnessed BAKKER + BROWN's melding of European and Californian aesthetics.
Closing out our show was our Spring 2023 Golden Sheers Award winner, Mayed by Rey. Her delicate, feminine collection ended out Flora Designer Showcase on a whimsical note.
What an incredible start to the Omaha Fashion Week Fall 2023 AURORA Season! We are looking forward to two more fashion filled nights with you all. See you along the Milan Laser Runway!
---
Runway | Heather and Jameson

Omaha Fashion Week Red Carpet | FotoFunSpot
tonight: fauna designer showcase!