Pride Month is here, and we're shining a spotlight on the businesses and organizations across the Omaha area who are displaying their support of the LGBTQIA+ community this month and always.
Business owners, organization leaders, and makers are continually offering their creativity, time and expertise in helping to make Omaha a more inclusive city. Omaha supports Pride, and here's how you can too.
PRIDE EVENTS
Pride is made more powerful with community celebration.
Benson First Friday, while Proud all year, is kicking it up a notch this month with public art, window displays, visual artists, and more Pride-infused fun (June 4). And because one Friday isn't enough, a Second Friday Pride is planned with live music, art projections, and a live artist (June 11).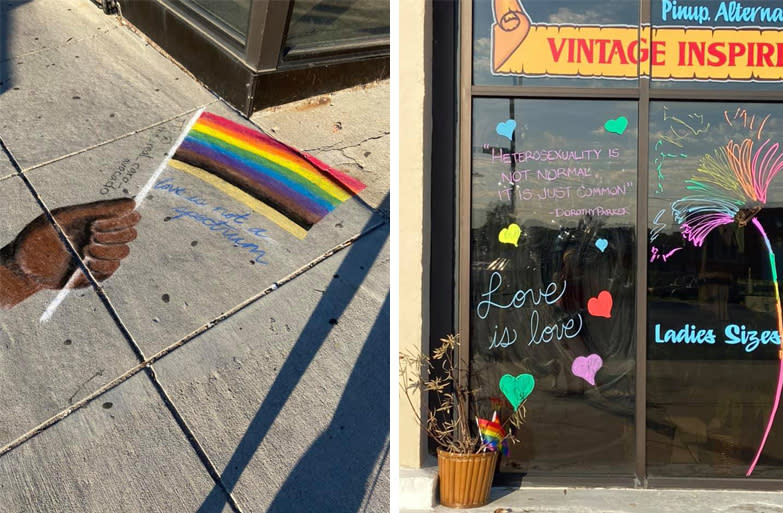 Caddy's Kitchen & Cocktails will host a 100 Block Pride Block Party (June 12) featuring main stage performances by the show cast from their popular "Drag Yourself to Brunch" recurring Sunday event. Don't leave without asking for their rainbow shots, a flight of eight colorful shots.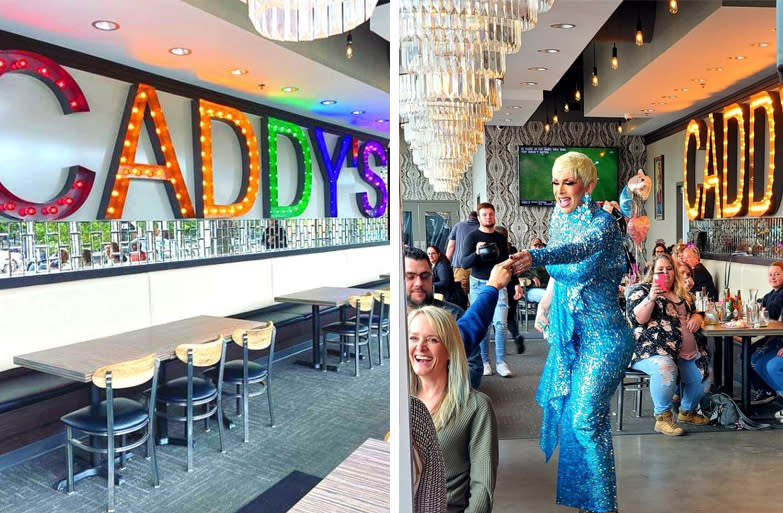 Heartland Pride has a handful of events to look forward to this July. Youth Pride will feature live music and speakers (July 9). The following morning, the Pride Parade will make its way through the Old Market. Afterwards, head to Baxter Arena for a ten-hour Festival complete with outdoor activities and main stage entertainment.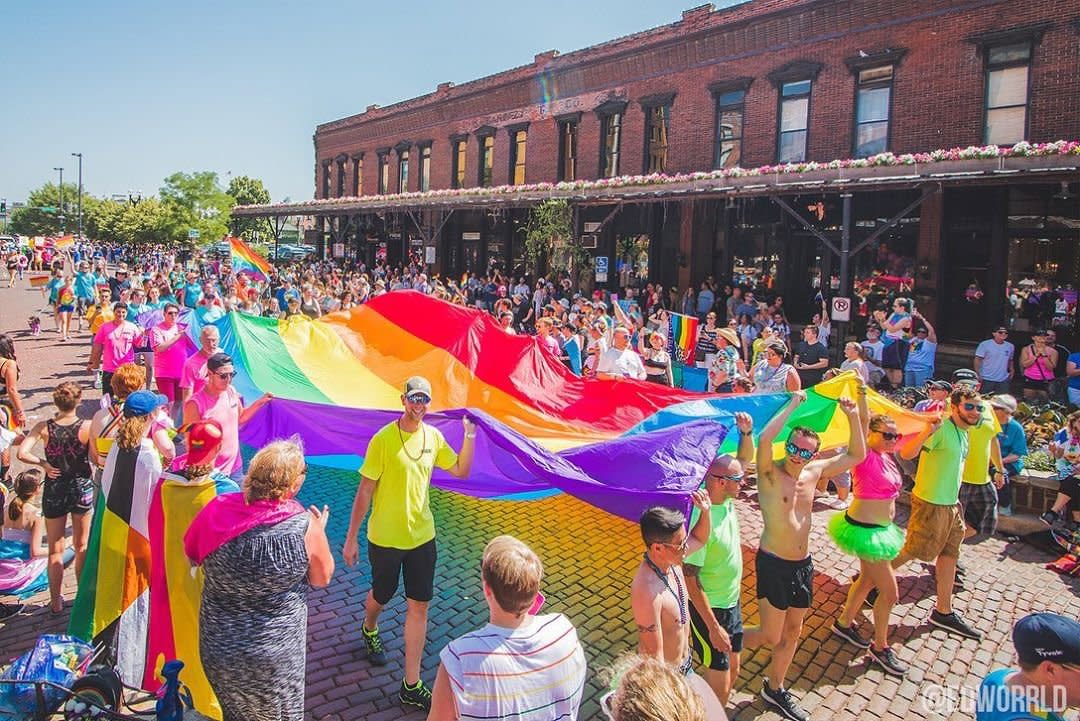 Can't be in Omaha? The Union for Contemporary Art is offering a two-part event via Zoom. Also in the works is a documentative portrait and video series created by local a photographer/videographer featuring four LGBTQIA+ / BIPOC community members. The video portraits will be projected at our building and will be available for viewing on their website.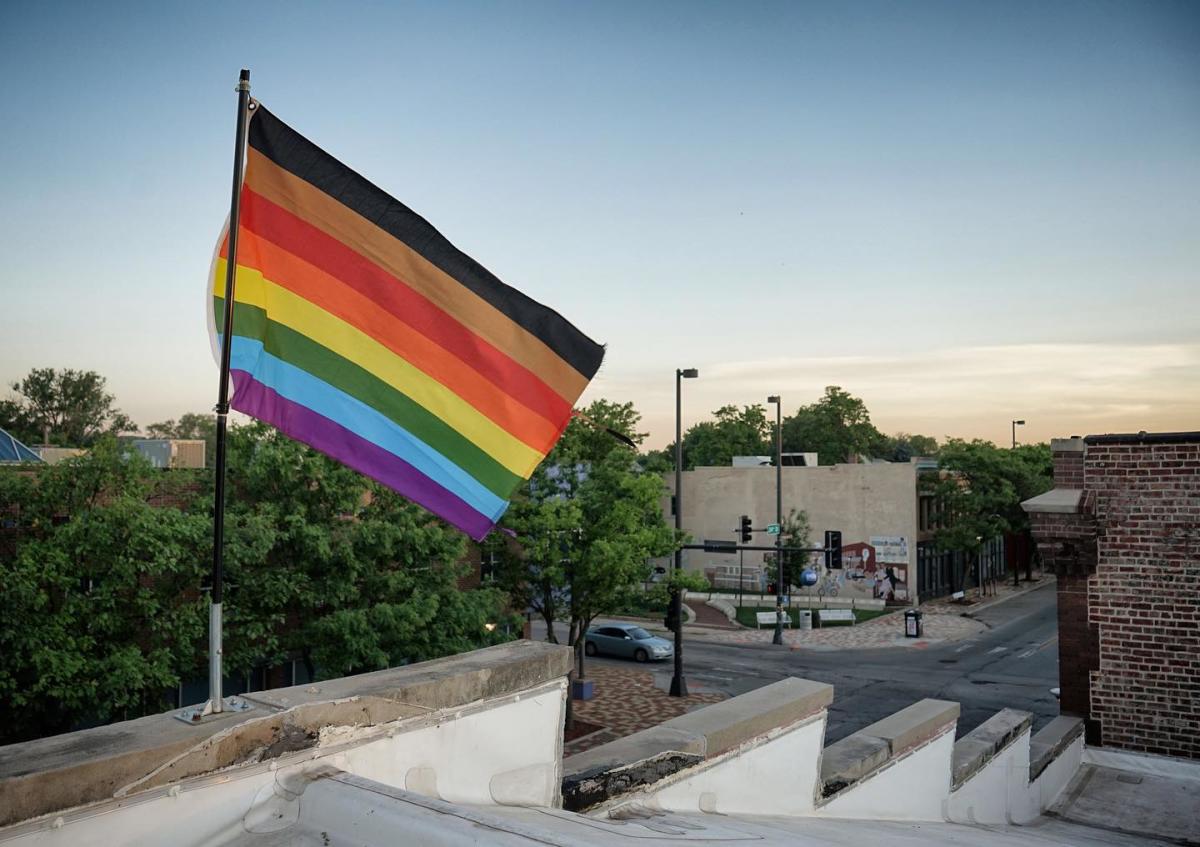 DISPLAY YOUR PRIDE
Wear your Pride with an Omaha Pennant Flag Pride T-shirt available at Made in Omaha. It's a fitting accompaniment to their colorful window display designed and created by their staff. Also, don't leave without picking up a Pride koozie.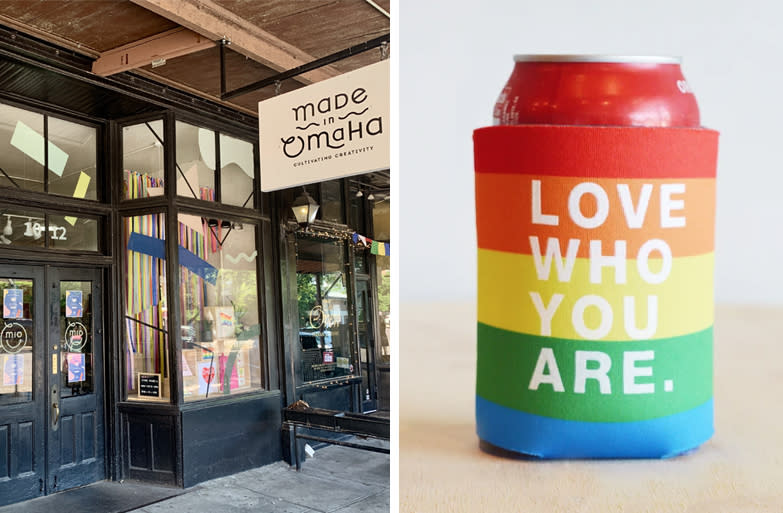 Milk & Daisy's Omaha Rainbow Tee comes in three colors and six sizes and is sold alongside shirts with phrases like "be a good human" and "raise them kind." If you prefer to wear your heart on your ears, Gold Dust Velvet Pride Metric Wood Stud Earrings are another great way to support small business while showing your Pride.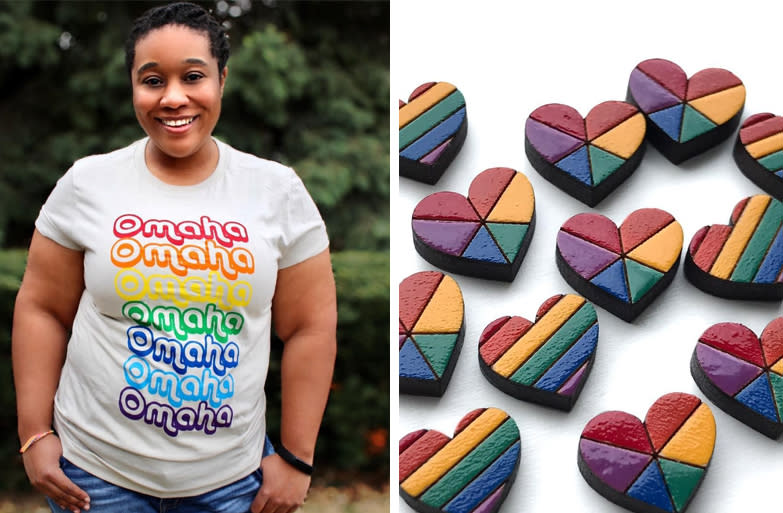 Plant shop Sheelytown commissioned a "Reigning Rainbow" installation piece created by District 2 Floral Studio "after a discussion around offering representation within a space – that solidarity and inclusivity matter. The colors are taken from Pride flags as a way to give visibility to groups in the queer community that may otherwise feel ignored," shared District 2 owner Molly Lukasiewicz. For information on getting your own colorful creation commissioned, email district2floral@gmail.com.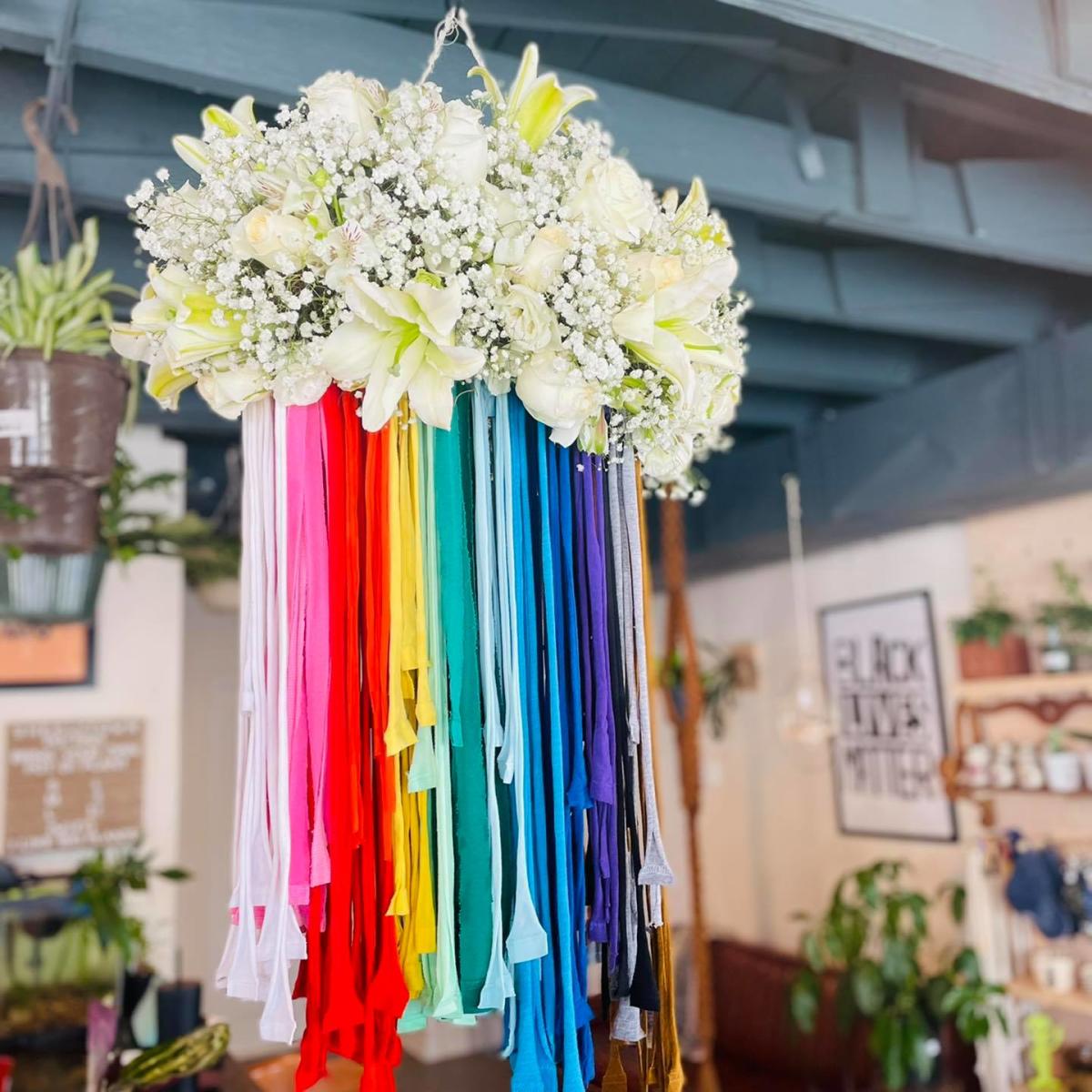 PRIDE EATS
Rainbow-hued sweets are an easy way to add Pride (not to mention brightness) to your day. Each year, Sweet Magnolias Bake Shop donates to an LGBTQIA+ organization in the Omaha community. This year 100% of profits from their Pride pastry sales (bars and donuts) will go to a local project. Edge of the Universe has gluten-free rainbow brownies from Good Flour Confections on hand. Something to pair with that brownie: A refreshing Marsha P. Johnson cocktail made of peach, honeysuckle Moscato with a splash of cucumber liquor, available through June.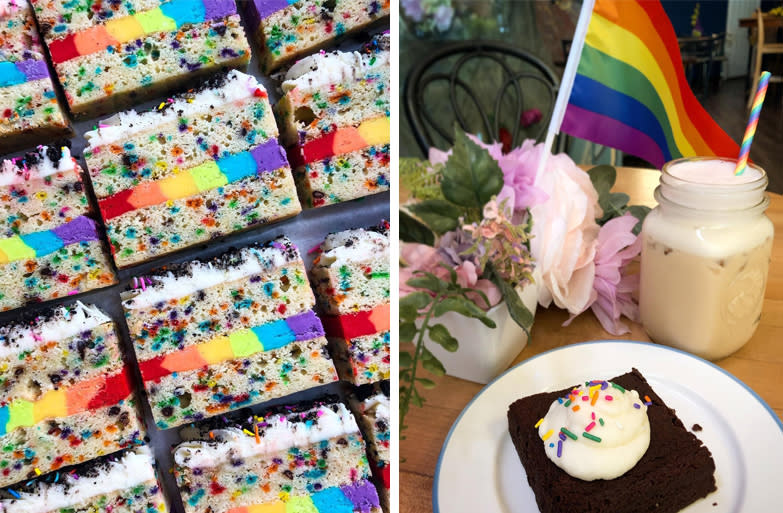 Happy Pride Month, everyone!
For more ways to round out your Omaha experience, go to VisitOmaha.com.