The Reuben sandwich, arguably Omaha's most prized culinary contribution, readies for its annual day in the spotlight: National Reuben Sandwich Day is March 14.
How did the Reuben come to be? Here's a little refresher. During a late-night poker game at the Blackstone Hotel, a local grocer was asked to "ante up" and create a new dish. The ingredients he had on hand resulted in an American menu staple: two pieces of grilled marble rye bread stuffed with slow cooked corned beef topped with sauerkraut, bubbly Swiss cheese, and creamy Russian or Thousand Island dressing–and the rest is history.
While there's no shortage of amazing Reuben sandwiches in Omaha (at Crescent Moon, Barrett's Barleycorn Pub & Grill, Razzy's Deli, Wilson & Washburn, Jackson Street Tavern, and Brazen Head Irish Pub, to name a few), we'd like to recommend some tasty spin-offs inspired by the classic. From egg rolls and nachos to hash and pizza, here are options for getting your Reuben on in Omaha.
Reuben Egg Rolls at Crescent Moon, which also serves the original Blackstone Reuben, are a permanent fixture on The Moon's menu. These made-daily bites are hand rolled in-house and filled with tender corned beef, shredded cabbage, Swiss cheese, and their own special sauerkraut blend.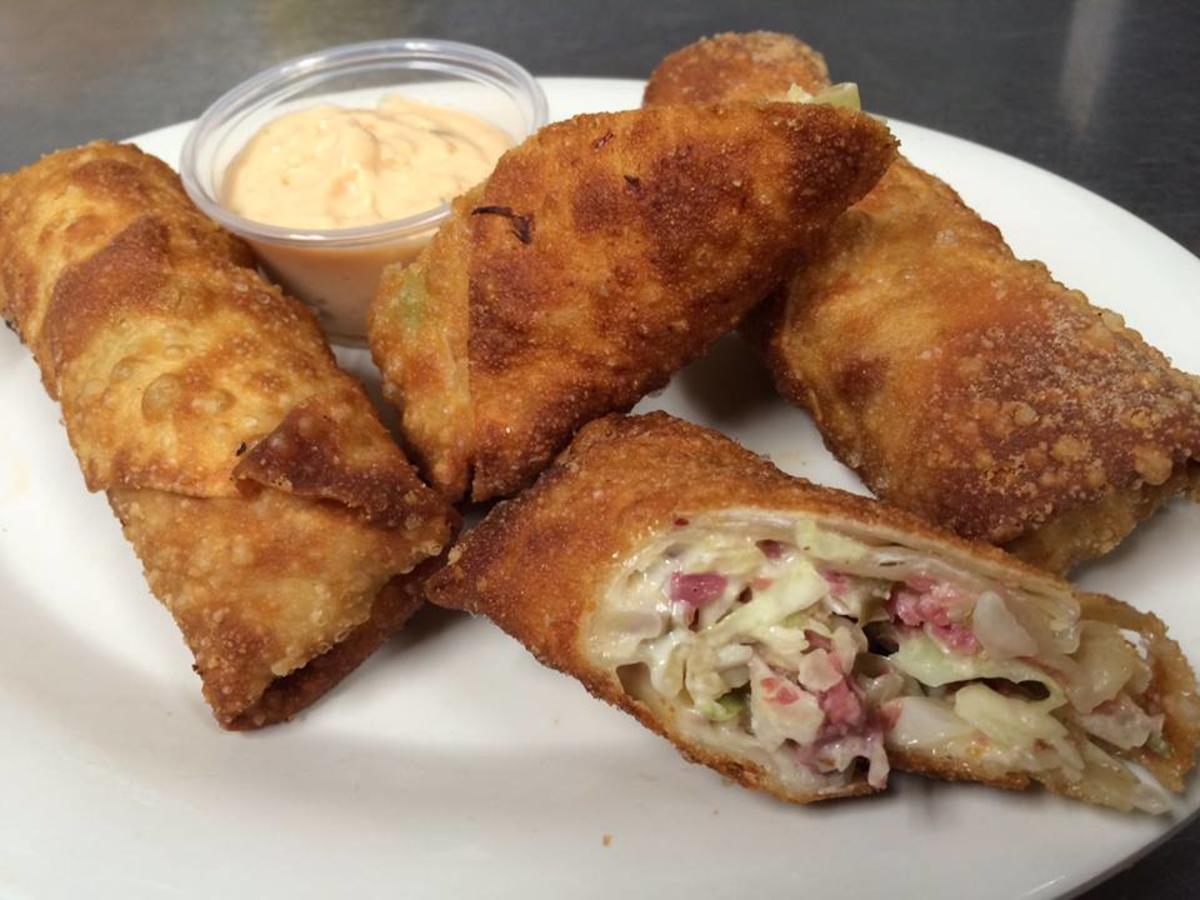 During the month of March, also National Reuben Month, cool local craft brewery Vis Major Brewing serves up Reuben Pizza. The special begins with a Thousand Island base and is topped with corned beef, sauerkraut, Swiss cheese, mozzarella, pickles and caraway. Tip: It pairs perfectly with their Noble Red Irish Red Ale.
If you love Reuben taste with lots of texture, Reuben Nachos are on the menu at Brazen Head Irish Pub. Bonus: Every Tuesday they're on special for $8.99.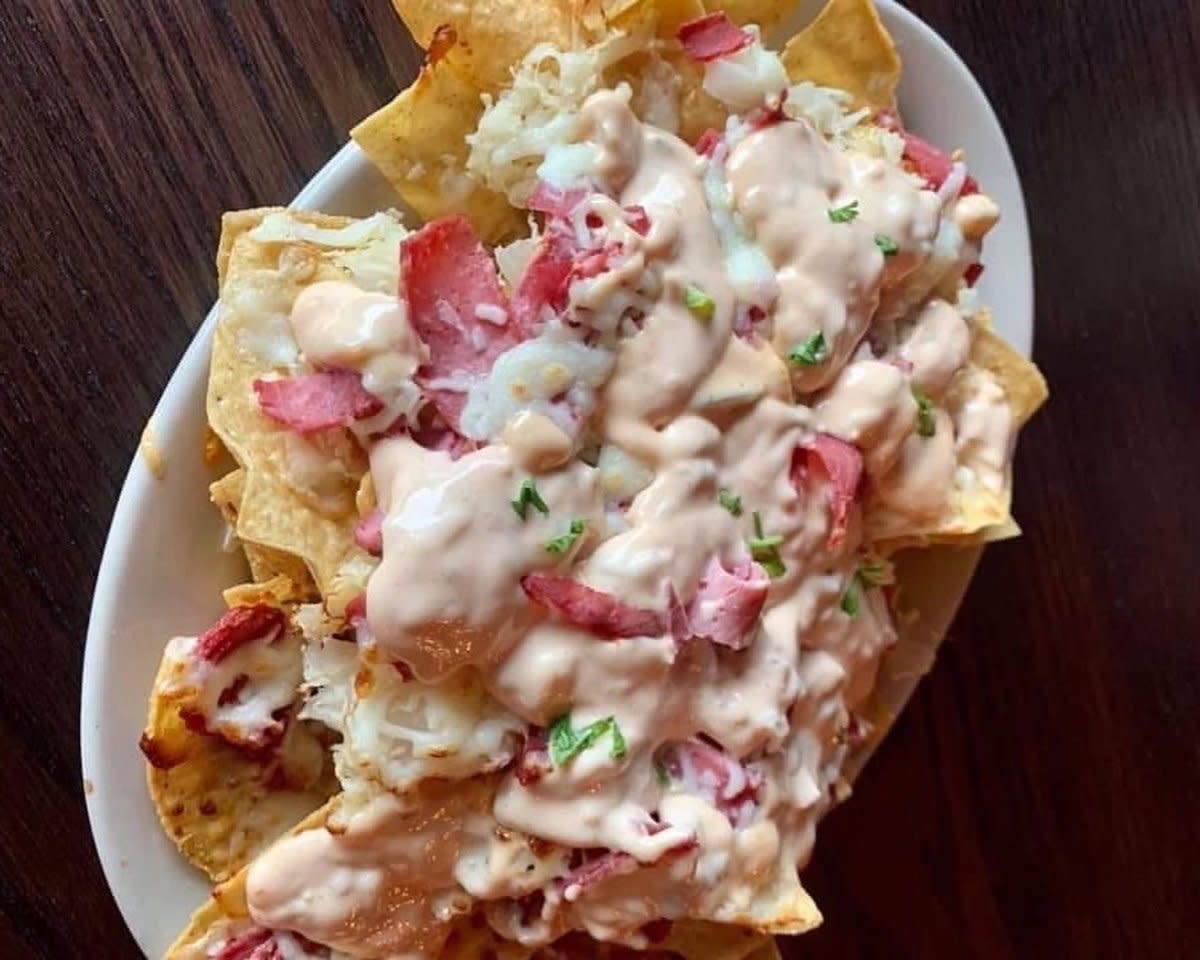 Over in Benson, Bärchen Beer Garden offers a Reuben on steroids: The Reuben Burger, with a wagyu patty, shaved corned beef, sauerkraut, baby Swiss cheese, house Russian dressing, and garlic aioli on a pillowy potato roll.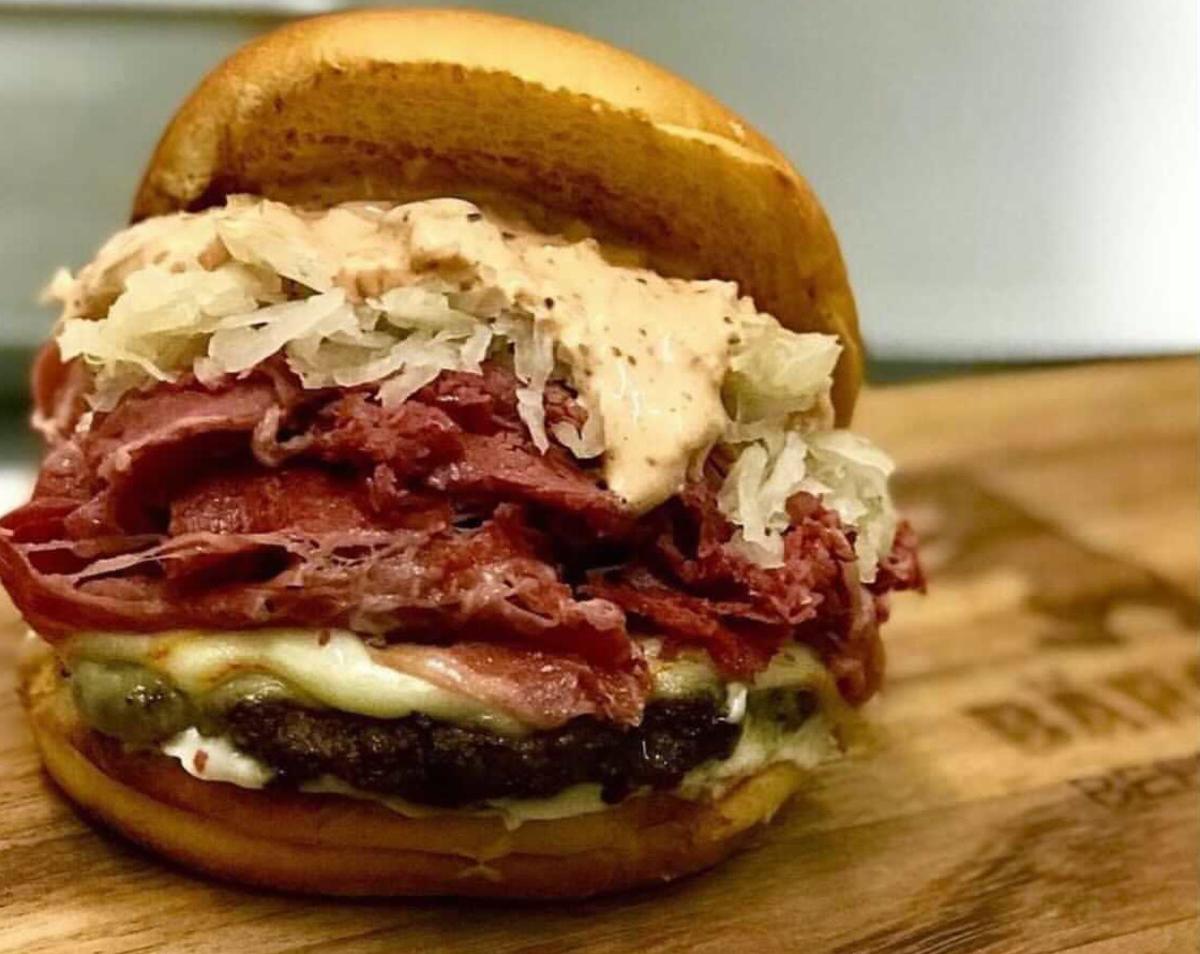 Stoysich House of Sausage is an Omaha meat market and local institution offering 140 sausage varieties, like Dutch Apple, Swiss & Jalepeño, and a Round Rubin cooked sausage–an award-winning variety made of corned beef, Swiss cheese and sauerkraut.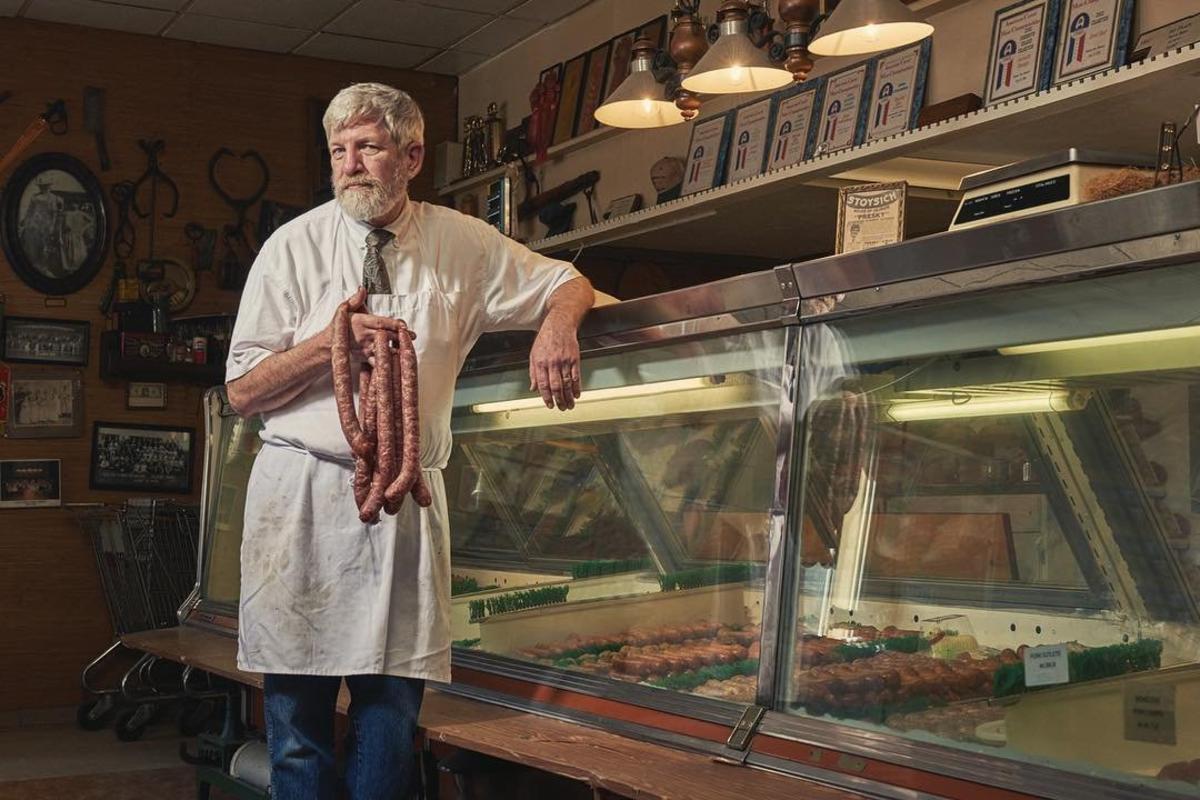 Photo by Dan Brouillette
Another local brewery getting in on the Reuben action is Farnam House Brewing Company in Omaha's historic Blackstone District neighborhood. Farnam House's Reuben Hash is a brunch special that pairs well with their Barrett's Irish Red.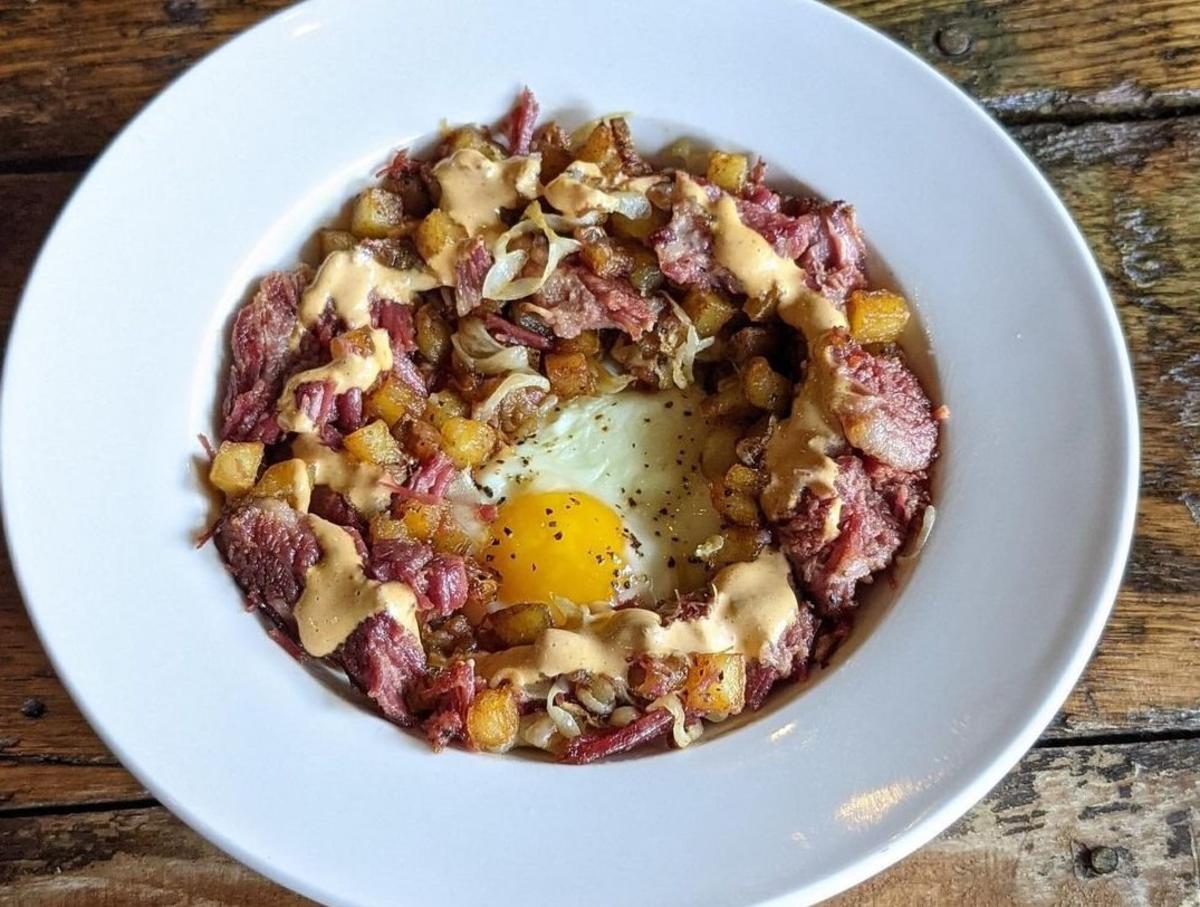 And it only makes sense that the Blackstone District neighborhood, home to the Reuben, play host to annual celebrations in honor of the classic sandwich. ReubenFest at Crescent Moon is a week-long celebration every November featuring a range of limited-time Reuben delights like  Reuben cheese sticks, calzone, pizza, poutine, and even a Reuben Juicy Lucy. A more recent Reuben celebration to hit the scene is The Great Reuben Debate, a ten-day Reuben competition every January where area restaurants offer their spin on the classic (think meatballs, a vegan Reuben, and tacos). Diners are invited to test out as many Reuben creations from participating restaurants as possible, with only one vote to submit at the end. Crescent Moon and Rathskeller Bier Haus have come out on top the last two years of the competition.
We've given you some ideas, so now it's time to route your Reuben tour in Omaha. We suggest mixing in Reuben sandwiches with more atypical Reuben offerings for the full Reuben experience; let us know how it goes!