It's official: Omaha's got great places for grabbing a beverage.
We've teamed with Yelp to present ten amazing places to grab a drink in Omaha, as rated by a mix of average ratings and number of reviews on Yelp. Yelp's Top 25 Places to Drink list is chock full of hidden gems, from breweries to coffee shops. But it's also got the familiar tried-and-true places that everyone loves. Here's a preview of that list.
1. Howlin' Hounds Coffee

     Downtown coffeeshop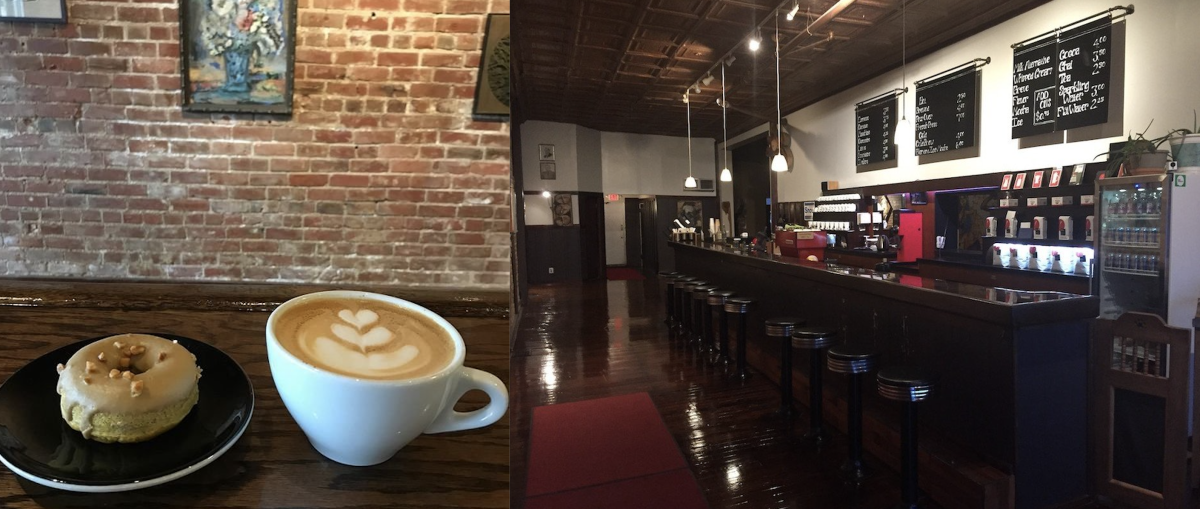 Left: Howlin' Hounds on Instagram/Right: Gimme! Coffee on Instagram
What they're known for: Coffee, pastries, and a down-to-earth cozy atmosphere.
Yelpers say: "Wow! What a find! A hidden treasure in mid-downtown Omaha! If it's out of your way, it's worth it! If you're in town, it's a must! And if you're from here, you're damn lucky! It's not your average coffee shop. It's like walking into a speakeasy hidden in the modest façade of this stand-alone building on 16th St. When you enter, it feels like stepping onto a movie set of a vintage bar scene. Howlin' Hounds is a unique place to mingle with the locals and pick up on the town's culture, or casually take part discussing current news and politics." – A. Humphries
What they're known for:  The Midwest's largest selection of fresh, craft beer for sale and consumption. Well-known for its knowledgeable, kind, and helpful staff. A must-stop for traveling beer lovers.
Yelpers say: "All things beer, amazing staff that knows more than you could think there was to know about beer. This is a must stop to stock your fridge or cooler. Do interact with the staff.  Ask them to help choose something for you. The knowledge they have is impressive. Next the selection is amazing, always changing. There is something new to try every time you stop in. If there is such a thing as a beer God I am pretty sure they would hang out here." – Marc D.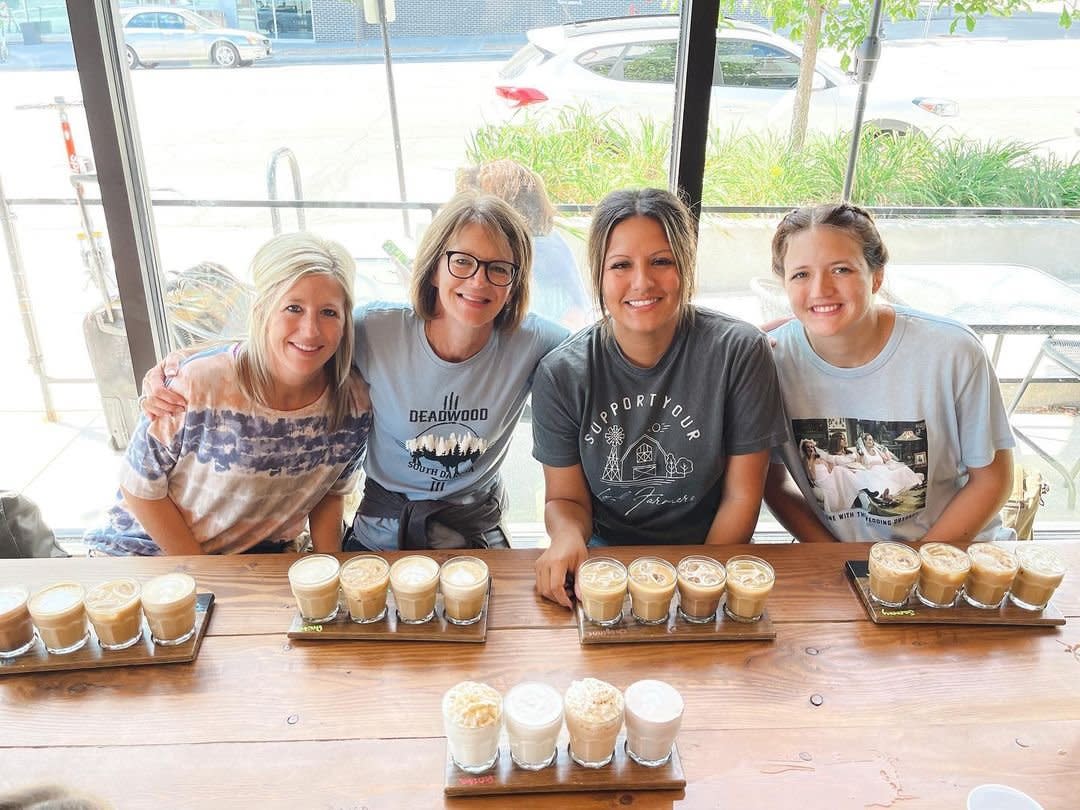 Chey Boeck on Instagram
What they're known for: Hot or Iced coffee flights with their popular Belgian waffle toppers, and spacious seating great for meetings and events.
Yelpers say: "This coffee shop is on point! They have very unique options, warm, iced, tea and coffees. There's plenty of seating, with plants and tall windows. Lots of natural light! There's a bookshelf in the back area with a couch. I had fun reading about my zodiac sign. I tried the coffee flight, which was perfect for my friend and I." – Melody R.
4. Stir Coffee Bar

     Coffeeshop in West Omaha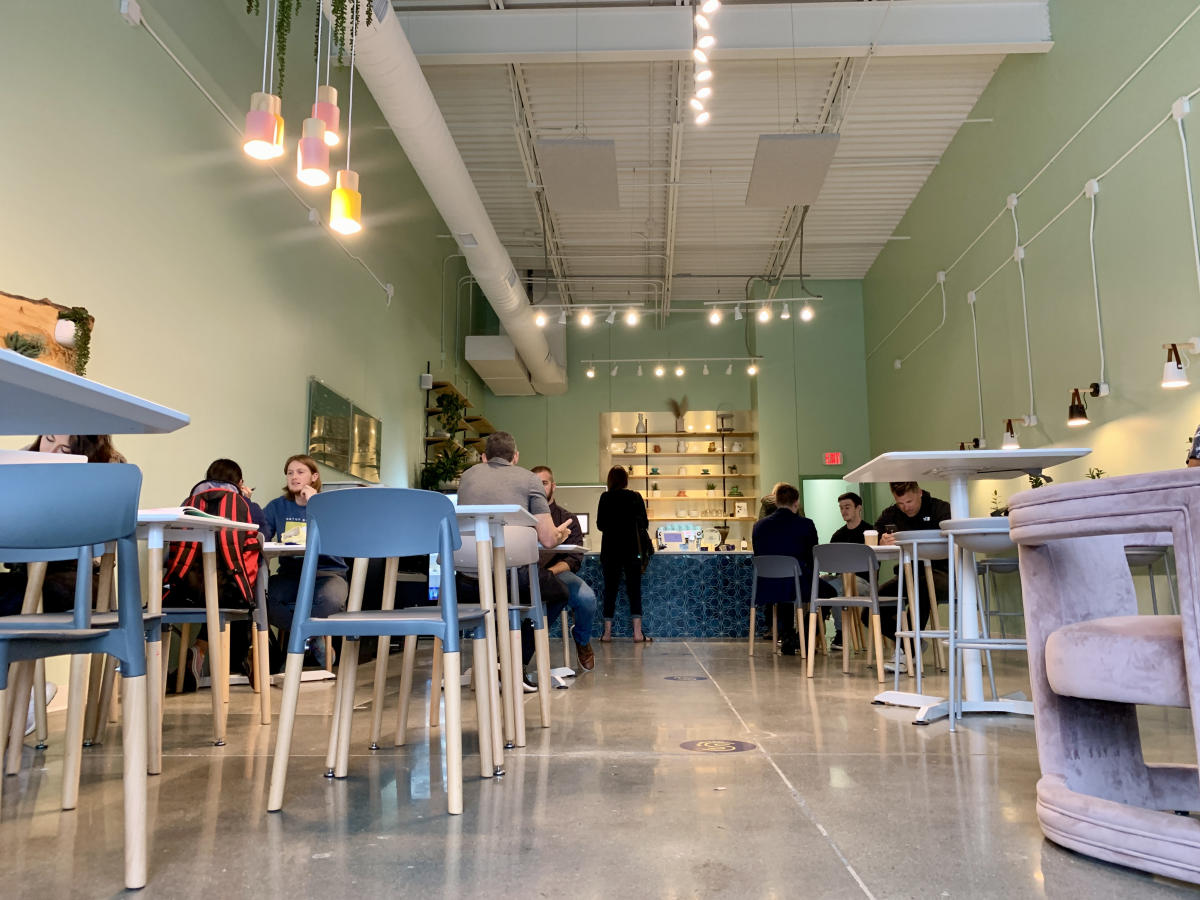 What they're known for: High-quality coffee, tea, and flavorful bites like a variety of toasts. Built on human connection.
Yelpers say: "This West O coffee shop is the environment we were missing. It is a great spot to grab a drink or snack and catch up with friends, to come in and get your work done, or interact with the friendly and inviting employees. Not to mention, their coffee is unmatched!! If you have yet to go in and visit this spot, you will not regret it!" – Michael H.
What they're known for: Many varieties of wine to buy, along with small plates and happy hour to enjoy on the patio.
Yelpers say: "One of the best patios in town and such a wide variety of wines to select from. I have never been disappointed with either!! Wonderful service and great place for a special occasion or date night. I love the summer salad when it's available, the cheese plate, baked Brie, spinach and artichoke dip, or one of the amazing flatbreads." – Kayla S.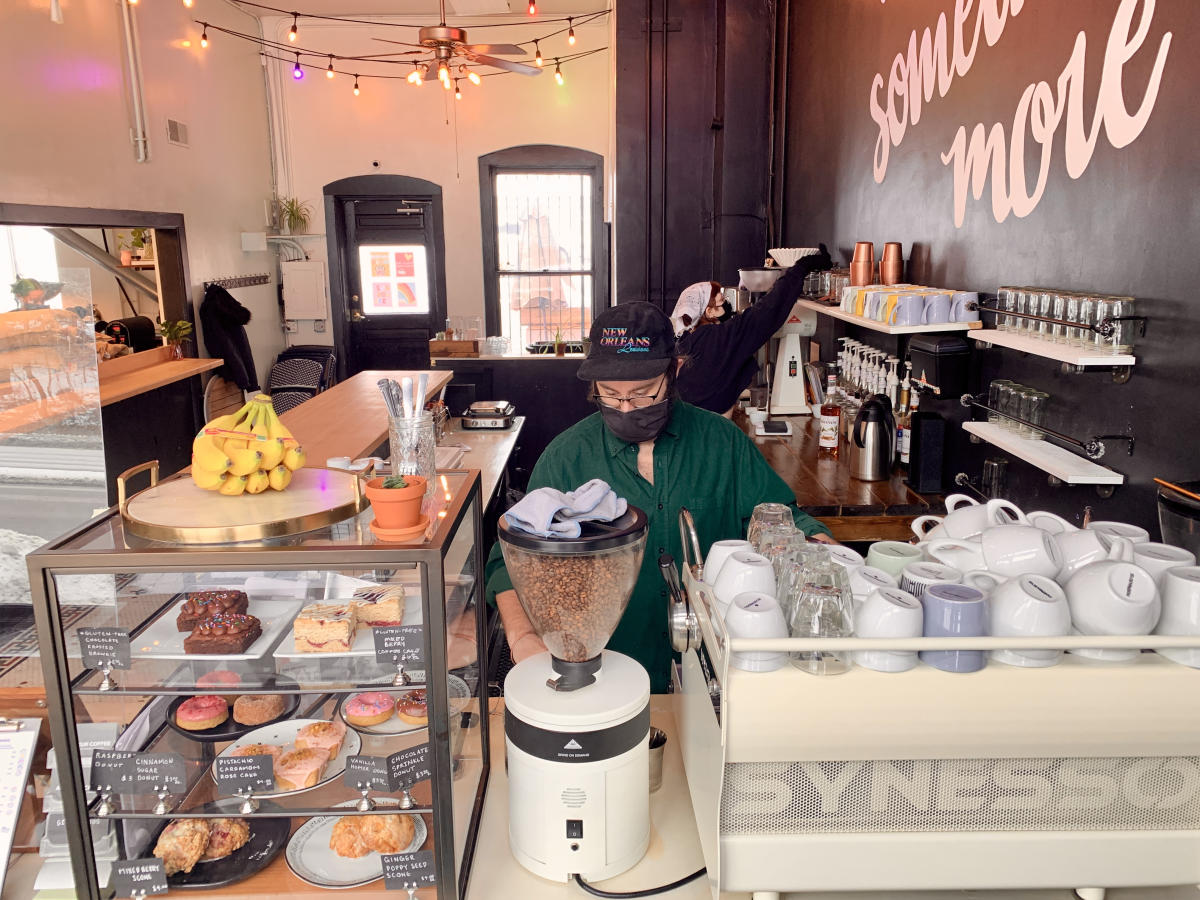 What they're known for: 100% vegan menu and specialty coffees available for wholesale, and reusable glass coffee jars.
Yelpers say: "Amateur Coffee is my newest obsession! Truly- I love their sustainable efforts and the shop is so cute. It is one of the only shops that I actually want to buy stuff on the shelves aside from my coffee! So far I have only tried the pistachio latte but it was ABSOLUTELY incredible. It was smooth, creamy and tasted great with no bitter after taste. Definitely worth checking out and don't forget about the parking lot in the back!" – Brittany M.
7. A Hill of Beans Coffee Roasters

     Coffee roastery and coffee bar in West Omaha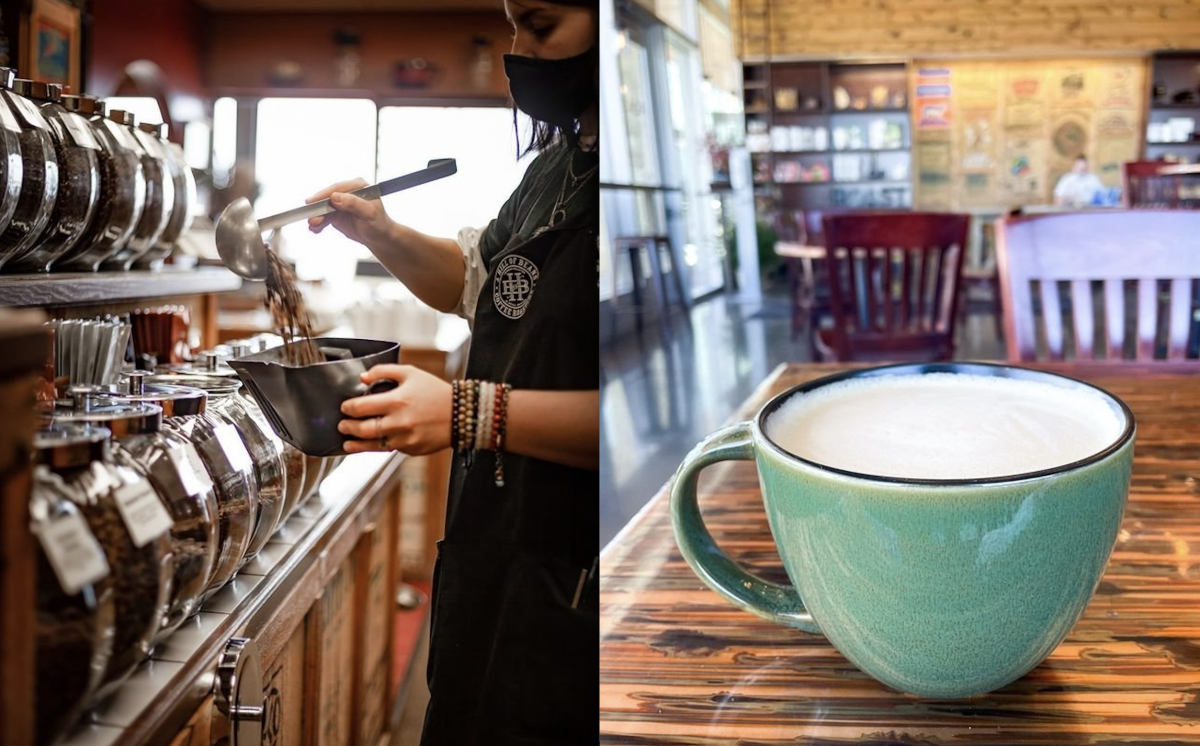 A Hill of Beans on Instagram
What they're known for: Fresh made drinks and a large variety of flavored coffee beans for purchase. 
Yelpers say: "Hill of beans has the most incredible coffee beans and flavors you'll find around Omaha. My family and I order from here on the daily and I have completely fallen in love. If we're getting coffee beans this is the only place will get them from. Their flavors are divine and the service is always sublime. For all the coffee lovers out there if you haven't checked out hill of beans make your next order from here and you won't regret it." Maggie W.
8. The Table Coffee Co.

     Coffeeshop in Omaha's Old Market Entertainment District
What they're known for:  A community driven atmosphere with specialty beverages like coffee flights and signatures such as a Rosemary White Mocha, Tiramisu Cold Brew or Cherry Choco-Latte.
Yelpers say: "What a wonderful coffee shop! It's so pretty and cozy! Great setup with tables for studying/meetings and some comfy seats for just relaxing. They have a great coffee selection with unique rotating options such as Rosemary white mocha which was delicious! They have alt. milk options (oatmilk for sure) and a nice selection of syrups. I also see that they have Heavenly Waffles and other snacks. The staff was so kind!" – Sarah S.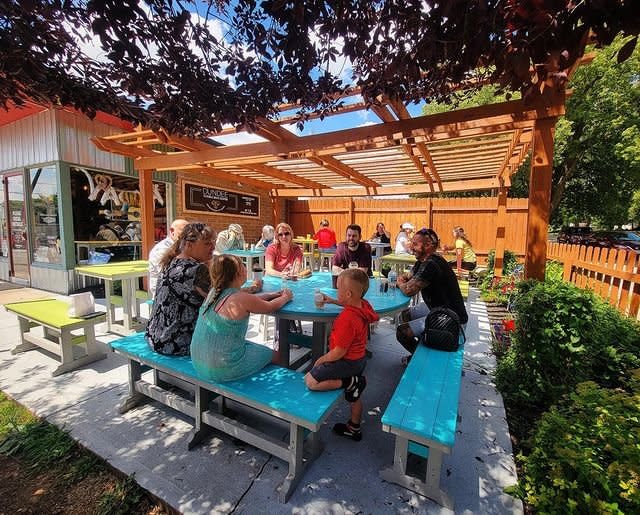 Dundee Double Shot Coffee on Instagram
What they're known for: Coffee and espresso drinks prepared with fresh beans, as well as a great selection of fruit smoothies and fresh bakery items. Plus a large, pet friendly, outdoor patio in the heart of a historic neighborhood.
Yelpers say: "10/10 spot! The coffee is high quality and the staff is just amazing. I love going here for a morning coffee to start my day off with all the friendly faces here! It is also nice to walk around the beautiful neighborhood and stop here to grab a coffee/tea. They have a tiny + cozy interior and a cute snug outdoor seating area which is just beautiful in the spring/summer/fall. Their black coffee is always amazing – no cream needed. They sell a large variety of beans so it's a great spot to find unique flavors/stock up on coffee beans. Their lattes are just perfection – a medium iced latte has two shots in it but you wouldn't even guess it because they are so well made." – Madeline P.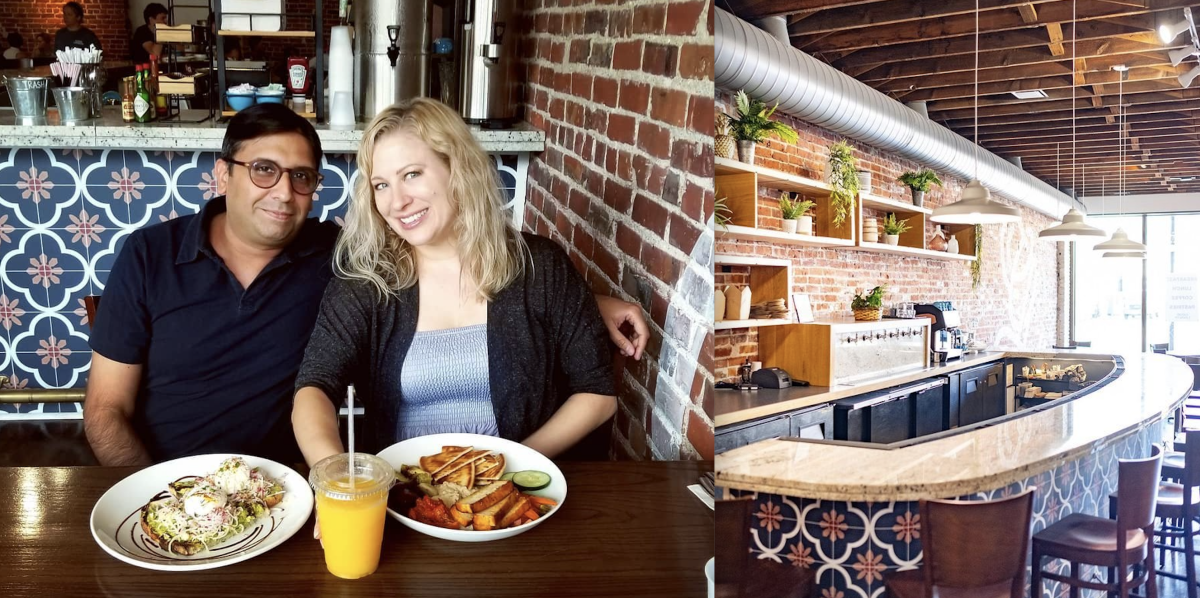 Left: Danielle Elianae Stone on Instagram / Right: Good Lookin' Cafe on Instagram
What they're known for: Warm and inviting neighborhood vibe, with high quality brunch, lunch and premium coffee.
Yelpers say: "Hands down my absolute favorite. I am a breakfast/brunch lover and I was floored by the taste and quality of the food here! I can't express this enough. They have the best breakfast, not only in Omaha, but of anywhere ever. The crispy potatoes and the pancakes are beyond amazing. Not to mention the over-medium eggs are absolute perfection every time. The atmosphere is really good too. Nice and spread out, trendy and vibey but not 'too much.'" -Aura R.
See Yelp's full list here. For more information on restaurants, coffee shops and more in Omaha, click here.
Methodology: This is an all-time list of the Top Places to Drink in the Omaha and Lincoln area according to Yelp. Yelp identified businesses in the coffee & tea, cideries, bubble tea, brewpubs, breweries, beer, wine & spirits, meaderies, kombucha, juice bars & smoothies, tea rooms, wineries, bars, beer gardens, coffee shops, beer hall, wine tasting rooms, and distilleries category on Yelp, then ranked those spots using a number of factors, including the total volume and ratings of reviews. This list looked at businesses in and around the Omaha area. All businesses were marked open on Yelp as of June 27, 2022. When available, all businesses on this list have a passing health score as of June 27, 2022.